Published 01-22-09
Submitted by PepsiCo
PURCHASE, N.Y., Jan. 22 /PRNewswire-FirstCall/ -- PepsiCo and the Carbon Trust today launched an innovative partnership to certify the carbon footprint of several PepsiCo products, beginning with Tropicana Pure Premium Orange Juice. Tropicana is the first consumer brand in North America to be independently certified by the Carbon Trust.
Working together with the Columbia Earth Institute, PepsiCo has calculated the lifecycle carbon footprint of the 64-ounce container of Tropicana Pure Premium Orange Juice. The Carbon Trust, a UK government-backed independent organization established to address climate change, has certified the footprint, giving PepsiCo a verifiable benchmark against which the company can measure greenhouse gas reduction progress going forward.
"We are thrilled that PepsiCo has stepped forward as the first company to apply our rigorous standard in North America and that the company is committed to taking steps to reduce the carbon footprint of its products,"Â said Tom Delay, chief executive of the Carbon Trust. "Everything we do or buy has a carbon impact and establishing a globally-recognized method of measurement is an important step in tackling climate change. PepsiCo is leading the way, and we hope that some of the other companies we are working with in the U.S. will soon follow its example."
The certification of Tropicana is the first under a groundbreaking partnership between PepsiCo and the Carbon Trust to measure and certify the carbon footprint of many of PepsiCo's North American brands. Tropicana measurement and certification is based on the widely-used Publicly Available Specification (PAS) 2050 guidelines.
Indra K. Nooyi, chairman and chief executive of PepsiCo, said, "PepsiCo's partnership with the Carbon Trust is a significant step in our environmental sustainability journey. As part of our company-wide Performance with Purpose initiative, we are committed to reducing our overall environmental impact. Understanding what contributes to the carbon footprint of our products is critical to achieving both our sustainability commitments and to driving efficiency gains across our global business."
"A firm commitment to environmental sustainability is in our DNA, so this is a natural step for Tropicana," said Neil Campbell, president of Tropicana Products North America. "We will use these findings to further target our efforts to reduce our carbon footprint and build on our sustainability programs. Tropicana's initiatives to recycle waste "" including turning discarded orange peels into cattle feed and to use more renewable energy "" have already contributed to savings and decreased our impact on the environment."
The Carbon Trust conducted an independent and extensive review of scientific lifecycle data and certified the carbon footprint of a standard 64-ounce carton of Tropicana Pure Premium Orange Juice by:
Mapping the product lifecycle "" from growing and squeezing oranges and getting the container on the shelves, to finally disposing of or recycling the packaging.

Looking at the energy consumption directly involved in each of these stages of the lifecycle, and converting this into equivalent carbon dioxide (CO2e) emissions.

Adding the equivalent carbon dioxide emissions (CO2e) from each stage to estimate the total product greenhouse gas footprint of the product.
Using this process, the estimated carbon footprint for a 64-ounce carton of Tropicana Pure Premium Orange Juice is 1.7 kilograms.

Tropicana determined that agricultural and manufacturing-related impacts account for approximately 60 percent of the carbon footprint of its orange juice. This impact is mostly a result of grove management and the energy required to process oranges. These processes ensure that only optimum quality oranges are used in Tropicana products. Transportation and distribution account for another 22 percent, packaging accounts for 15 percent, and consumer use and disposal accounts for the remaining three percent.

"Tropicana will use these findings to further prioritize our efforts to reduce our overall carbon footprint," Campbell said. "We will build on our already robust sustainability initiatives to further reduce our carbon footprint in the coming years. Tropicana's initiatives to date include developing a comprehensive resource conservation program for all plants in North America; buying and using greenhouse gas-neutral energy sources where available; and training suppliers to join in emissions-reducing initiatives."

The agreement with the Carbon Trust is only the latest step in PepsiCo's environmental journey:
PepsiCo has committed to considerably reducing the company's environmental impact. Compared to 2006 figures, PepsiCo will reduce the use of water and energy by 20 percent and the use of fuel by 25 percent by the year 2015.

In 2007, PepsiCo conserved nearly five billion liters of water across its operations as compared to 2006 through technological improvements in global manufacturing operations and resource conservation programs.
In the same year, PepsiCo conserved nearly 500 million kilowatt hours of energy worldwide as compared to 2006.

In 2008, PepsiCo took nearly six million kilograms of packaging per year out of the system and reduced greenhouse gas emissions by 18,000 metric tons annually by introducing a new half-liter bottle for Aquafina flavored waters, Lipton Iced Teas and Tropicana juice drinks that contains 20 percent less plastic and a label that is 10 percent smaller.

Tropicana's juice manufacturing plant in Ft. Pierce, Fla. currently uses landfill gas for a portion of its operations. In 2007, approximately 10 percent of the facility's thermal energy demands were derived from this renewable resource.

Tropicana transports a large portion of product across the country using fuel-efficient rail transportation including 514 refrigerated railcars which are three times more fuel efficient than other road alternatives.

Tropicana recycles peel and seeds to make 150,000 tons of cattle feed, preventing more than 700,000 tons of raw peel from becoming landfill waste annually.

In 2008, Tropicana continued its legacy of packaging source reduction by reducing secondary packaging use by over four percent.
Tropicana recently launched a recycling initiative with Waste Management and its carton suppliers; this team is working towards increasing the number of cities accepting cartons for recycling.
To ensure independent and verifiable data, Tropicana worked closely with Columbia University's Earth Institute, which is assisting in various environmental elements of PepsiCo's Performance with Purpose initiative, to calculate its carbon footprint. Carbon Trust subjected this analysis to its own rigorous third party verification before certifying Tropicana's carbon footprint.

PepsiCo and Carbon Trust have worked together since 2001. In 2007, Walkers Crisps became the first company to pilot the original method for assessing product carbon footprints and the first to introduce the Carbon Trust Carbon Reduction Label. Since 2000, Walkers Crisps has already reduced its energy use per pack by a third and is committed to reducing the carbon footprint of its products even further.


About PepsiCo
PepsiCo (NYSE: PEP) is one of the world's largest food and beverage companies, with 2007 annual revenues of more than $39 billion. The company employs approximately 185,000 people worldwide, and its products are sold in approximately 200 countries. Its principal businesses include: Frito-Lay snacks, Pepsi-Cola beverages, Gatorade sports drinks, Tropicana juices and Quaker foods. The PepsiCo portfolio includes 18 brands that generate $1 billion or more each in annual retail sales. PepsiCo's commitment to sustainable growth, defined as Performance with Purpose, is focused on generating healthy financial returns while giving back to communities the company serves. This includes meeting consumer needs for a spectrum of convenient foods and beverages, reducing the company's impact on the environment through water, energy and packaging initiatives, and supporting its employees through a diverse and inclusive culture that recruits and retains world-class talent. As a member of the Dow Jones Sustainability World Index (DJSI World) and the Dow Jones Sustainability North America Index (DJSI North America), PepsiCo is a recognized leader in sustainability. For more information, please visit www.pepsico.com.

About the Carbon Trust
The Carbon Trust is an independent company set up by the government in response to the threat of climate change, to accelerate the move to a low carbon economy by working with organisations to reduce carbon emissions and develop commercial low carbon technologies. Carbon Trust works with business and the public sector through its work in five complementary areas: insights, solutions, innovations, enterprises and investments. Together these help to explain, deliver, develop, create and finance low carbon enterprise. The Carbon Trust is funded by the Department for Environment, Food and Rural Affairs (Defra), the Department for Business, Enterprise and Regulatory Reform (BERR), the Scottish Government, the Welsh Assembly Government and Invest Northern Ireland. For more information on Carbon Trust visit www.carbontrust.com.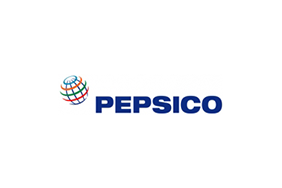 PepsiCo
PepsiCo
PepsiCo products are enjoyed by consumers one billion times a day in more than 200 countries and territories around the world. PepsiCo generated more than $66 billion in net revenue in 2014, driven by a complementary food and beverage portfolio that includes Frito-Lay, Gatorade, Pepsi-Cola, Quaker and Tropicana. PepsiCo's product portfolio includes a wide range of enjoyable foods and beverages, including 22 brands that generate more than $1 billion each in estimated annual retail sales.
At the heart of PepsiCo is Performance with Purpose - our vision to deliver financial performance over the long term by integrating sustainability into its business strategy, leaving a positive imprint on society and the environment. We do this in part by offering a wide range of products; increasing the number of our nutritious foods and beverages; reducing our environmental impacts; and supporting our employees and the communities where we do business; all of which will help position the company for long-term sustainable growth. For more information, visit www.pepsico.com.
More from PepsiCo