Published 04-22-08
Submitted by PepsiCo
PURCHASE, NY - April 22, 2008 - PepsiCo was honored with the Environmental Protection Agency's (EPA) 2008 Energy Star Partner of the Year Award for its commitment to reduce greenhouse gas emissions through energy efficiencies. In addition, the company received the EPA's Sustained Excellence recognition, which is reserved for businesses that have shown a high level of commitment to improving energy efficiency over several years.
PepsiCo is recognized as one of the world's leaders in managing energy as part of advancing the company's environmental goals of reducing water, electricity and fuels consumption.
"Managing energy efficiently is a central part of PepsiCo's long-term business and environmental strategies. Energy Star is the industry standard in the U.S. for a successful energy management system, and we are honored to be recognized by them and the EPA for our commitment. As PepsiCo's energy management efforts evolve, the company will continue to work hand-in-hand with the EPA and Energy Star," said Rob Schasel, PepsiCo's director of energy and utilities.

Many of PepsiCo's programs help address the global climate crisis,and include improvements in efficient use of energy, encouragement of renewable sources of energy and water reduction and reuse programs. Key actions include:
- PepsiCo's landmark purchase of Renewable Energy Certificates.
- PepsiCo facilities are increasingly putting in place measures to reduce the amount of energy used to produce food and beverage products. These measures include the installation of Energy Star rated equipment, energy efficient motors and energy efficient windows and skylights to enhance natural lighting.
- PepsiCo facilities have installed variable frequency drive systems, which allow efficient energy use and thermal regeneration systems to capture waste heat. The company performs periodic energy audits to find opportunities to continuously improve its energy efficiency.
- By adhering to EPA's Guidelines for Energy Management, all manufacturing facilities are accountable for contributing to the overall corporate energy goal.
- PepsiCo incorporated environmental sustainability criteria into its Capital Expenditure Filter and all capital expenditure requests of more than $5 million are reviewed for impact on water and energy use. The goal is to incorporate sustainability aspects in projects right from the start and track sustainability-related capital spend across PepsiCo.
The EPA has also recognized PepsiCo, which is an EPA Climate Leaders Partner, as the largest Green Power purchaser in the country.
PepsiCo (NYSE: PEP) is one of the world's largest food and beverage companies, with 2007 annual revenues of more than $39 billion. The Company employs approximately 185,000 people worldwide, and its products are sold in approximately 200 countries. Its principal businesses include: Frito-Lay snacks, Pepsi-Cola beverages, Gatorade sports drinks, Tropicana juices and Quaker foods. The PepsiCo portfolio includes 18 brands that generate $1 billion or more each in annual retail sales. PepsiCo's commitment to sustainable growth, defined as Performance with Purpose, is focused on generating healthy financial returns while giving back to communities the Company serves. This includes meeting consumer needs for a spectrum of convenient foods and beverages, reducing the Company's impact on the environment through water, energy and packaging initiatives, and supporting its employees through a diverse and inclusive culture that recruits and retains world-class talent. As a member of the Dow Jones Sustainability World Index (DJSI) and the Dow Jones Sustainability North America Index (DJSI North America), PepsiCo is a recognized leader in sustainability. For more information, please visit www.pepsico.com.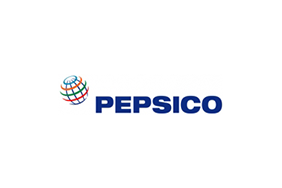 PepsiCo
PepsiCo
PepsiCo products are enjoyed by consumers one billion times a day in more than 200 countries and territories around the world. PepsiCo generated more than $66 billion in net revenue in 2014, driven by a complementary food and beverage portfolio that includes Frito-Lay, Gatorade, Pepsi-Cola, Quaker and Tropicana. PepsiCo's product portfolio includes a wide range of enjoyable foods and beverages, including 22 brands that generate more than $1 billion each in estimated annual retail sales.
At the heart of PepsiCo is Performance with Purpose - our vision to deliver financial performance over the long term by integrating sustainability into its business strategy, leaving a positive imprint on society and the environment. We do this in part by offering a wide range of products; increasing the number of our nutritious foods and beverages; reducing our environmental impacts; and supporting our employees and the communities where we do business; all of which will help position the company for long-term sustainable growth. For more information, visit www.pepsico.com.
More from PepsiCo