Published 05-08-07
Submitted by PepsiCo
PURCHASE, NY- May 8, 2007 "" PepsiCo (NYSE: PEP) announced today that it has joined the United States Climate Action Partnership (USCAP), a coalition of business and non-governmental organizations calling for the federal government to enact national legislation to achieve significant reductions in greenhouse gas emissions.
"PepsiCo has joined the United States Climate Action Partnership (USCAP) to proactively address the range of issues associated with climate change," stated Indra K. Nooyi, PepsiCo chairman and CEO. "It is critical that business, government and non-governmental organizations come together to develop efficient and effective approaches to addressing environmental impacts of greenhouse gas emissions and our mutual energy future. We believe that being a part of USCAP will help PepsiCo achieve our vision as a company that delivers Performance with Purpose and thereby help to create a better tomorrow than today."
Joining USCAP is PepsiCo's latest action in its longstanding commitment to the environment. PepsiCo recently announced its landmark purchase of renewable energy certificates (RECs) to match purchased electricity used by all PepsiCo US-based manufacturing facilities, headquarters, distribution centers and regional offices. The purchasing of RECs helps drive the development of additional renewable energy capacity nationwide and is a way to reduce the environmental impacts associated with conventional electricity use.
"The purchase of these renewable energy certificates should help fund new energy technology, which complements our newly-announced membership in the US Climate Action Partnership," said Steve Gold, PepsiCo senior vice president, supply chain.
PepsiCo also has a number of facilities using renewable energy, including six Frito-Lay distribution centers in California and New York using solar power and a seventh under construction in Arizona. Tropicana's Ft. Pierce facility and Frito-Lay's Rosenberg facility use landfill gas to supplement energy needs. In addition, Frito-Lay and Gatorade operate two LEED GOLD certified facilities. The US Green Buildings Council LEED Rating System is the nationally accepted benchmark for evaluating sustainable sites, water efficiency, energy and atmosphere efficiency, material and resource selection and indoor environmental quality.
Earlier this year, PepsiCo was recognized as ENERGY STAR Partner of the Year for outstanding energy management and reductions in greenhouse gas emissions. PepsiCo's Frito-Lay North America division received the award in 2006.
PepsiCo is one of the world's largest food and beverage companies, with 2006 annual revenues of more than $35 billion. Its principal businesses include: Frito-Lay snacks, Pepsi-Cola beverages, Gatorade sports drinks, Tropicana juices and Quaker foods. Its portfolio includes 17 brands that generate $1 billion or more each in annual retail sales.
Information on USCAP may be found at www.us-cap.org, including its report titled A Call for Action, which lays out a blueprint for a mandatory economy-wide, market-driven approach to climate protection.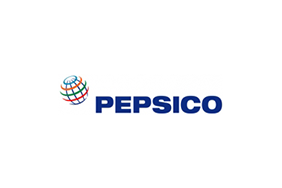 PepsiCo
PepsiCo
PepsiCo products are enjoyed by consumers one billion times a day in more than 200 countries and territories around the world. PepsiCo generated more than $66 billion in net revenue in 2014, driven by a complementary food and beverage portfolio that includes Frito-Lay, Gatorade, Pepsi-Cola, Quaker and Tropicana. PepsiCo's product portfolio includes a wide range of enjoyable foods and beverages, including 22 brands that generate more than $1 billion each in estimated annual retail sales.
At the heart of PepsiCo is Performance with Purpose - our vision to deliver financial performance over the long term by integrating sustainability into its business strategy, leaving a positive imprint on society and the environment. We do this in part by offering a wide range of products; increasing the number of our nutritious foods and beverages; reducing our environmental impacts; and supporting our employees and the communities where we do business; all of which will help position the company for long-term sustainable growth. For more information, visit www.pepsico.com.
More from PepsiCo