Published 06-12-07
Submitted by Sodexo
GAITHERSBURG MD.- June 12, 2007 "" Heroes and "she-roes" received top honors from the Sodexho Foundation last night as eight Sodexho employees were awarded as "heroes of everyday life" and five students were given scholarships for leading efforts to stop hunger and its root causes in their communities.
The Sodexho Foundation presented its annual Heroes of Everyday Life awards to eight Sodexho employees for their hunger-related work in their local communities. For the first time in the eight-year history of the annual dinner, the Foundation also presented five students with STOP Hunger Scholarship Awards in a new program designed to recognize outstanding efforts by students enrolled in one of the more than 1,400 educational institutions served by Sodexho.
Dr. Maya Angelou was the featured speaker at the Sodexho Foundation's annual fundraiser, held at the Omni Shoreham in Washington, D.C. In her remarks, she said, "Tonight, we see clearly the power of individuals to make a difference. These everyday heroes and she-roes have found it in their hearts to care for others and their communities - we celebrate their success."
Stephen J. Brady, president of the Sodexho Foundation, concurred. "I am so proud of all of this year's honorees "" they are truly remarkable individuals who are making a significant difference in the lives of those of our citizens who are in need. I am heartened that the 35 million Americans who are hungry tonight have hope for a better tomorrow."
The Sodexho Foundation dinner last night raised more than $720,000 ""the largest amount raised in a single event for the nine-year old Foundation. Sodexho (NYSE:SDX) funds 100 percent of the Foundation's administrative costs, allowing all money that was raised to be applied directly to hunger-related programs.
Receiving special recognition among supporters of the annual dinner was Sodexho strategic vendor partner, PepsiCo Foodservice. The company was honored as the 2007 Sodexho Foundation Hunger Champion for its contribution of $35,000 to the event. A business partner with Sodexho for many years, PepsiCo Foodservice has supported the Sodexho Foundation and the Foundation dinner every year since 1999. PepsiCo Foodservice also supports the Foundation's Feeding our Future program that provides meals for students who rely on school-based meals during summer vacation and Generous Helpings, the Foundation's annual vendor partnership fundraiser.
The 2007 Sodexho Heroes of Everyday Life, who each received an award and a $5,000 grant to the hunger-related charity of their choice are: Peter Burgos from Camden, N.J.; Christina Colaguori from West Long Branch, N.J.; JoAnn Coppi from Watertown, Mass.; Dan Durand from Cottage Grove, Minn.; Michael Gattis from Glendora, N.J.; Paul Laauwe, Jr. from Wycoff, N.J.; Tim Lockett from Virginia Beach, Va. and Mike Yore from Western Springs, Ill.
The STOP Hunger Scholarship Award recipients, who each received a $3,000 scholarship and a matching grant to the hunger-related charity of their choice are: Cristina Julia Jennings from Atlanta, Ga.; Hillary Krisman of Tulsa, Okla.; Gregory Leonard of West Warwick, Rhode Island; Nebraska native Tatum McWhirter attending college in Atchison, Kan.; and Jeanette Clark from Minnetonka, Minn.
About Dr. Angelou
Dr. Angelou, one of the great voices of contemporary literature, is a poet, educator, historian, best-selling author, actress, playwright, civil-rights activist, producer and director. She continues to travel the world making appearances, spreading her legendary wisdom. Dr. Angelou has authored twelve best-selling books including I Know Why the Caged Bird Sings and her current best-seller A Song Flung Up to Heaven. In 1981, Dr. Angelou was appointed to a lifetime position as the first Reynolds Professor of American Studies at Wake Forest University. In January 1993, she became only the second poet in U.S. History to have the honor of writing and reciting original work at the Presidential Inauguration.
About the Sodexho Foundation
The Sodexho Foundation (www.helpstophunger.org) is an independent charitable organization that is leading the fight against hunger by supporting initiatives that focus on eliminating the root causes of hunger in the United States. Administrative costs are paid by Sodexho, Inc. to ensure that 100 percent of funds raised are directed to those in need. Established in 1999, the Sodexho Foundation has been a leading force in the pursuit of a hunger-free nation with its ongoing efforts to provide support to individuals and families facing poverty, unemployment, lack of education and food insecurity. Since its inception, the Foundation has raised and contributed more than $9.2 million to hunger related and advocacy organizations nationwide.
About Sodexho
Sodexho, Inc. (www.sodexhoUSA.com) is the leading provider of integrated food and facilities management services in the U.S., Canada and Mexico, with $6.7 billion (USD) in annual revenue and 125,000 employees. Sodexho serves more than 10 million customers daily in corporations, health care, long term care and retirement centers, schools, college campuses, government and remote sites. Sodexho, Inc., headquartered in Gaithersburg, Md., is a subsidiary of Sodexho Alliance (NYSE:SDX), which operates in 80 countries with 332,000 employees (www.sodexho.com).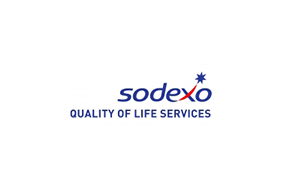 Sodexo
Sodexo
Sodexo, Inc. (www.sodexoUSA.com ) is a leading integrated facilities management services company in the U.S., Canada, and Mexico, with $7.7 billion (USD) in annual revenue and 120,000 employees. Sodexo serves more than ten million customers daily in corporations, health care, long term care and retirement centers, schools, college campuses, government, and remote sites. Sodexo, Inc., headquartered in Gaithersburg, Md., is a member of Sodexo Group, and funds all administrative costs for the Sodexo Foundation (www.sodexofoundation.org ), an independent charitable organization that, since its founding in 1999, has made more than $11 million in grants to fight hunger in America.
More from Sodexo