Published 02-23-09
Submitted by CECP
NEW YORK, NY. - February 23, 2009 - Today leading companies and organizations around the world celebrate International Corporate Philanthropy Day, a day designated to showcase strategic corporate philanthropy initiatives and encourage further cross-sector partnerships in support of social and environmental causes. Building upon the tremendous success of a national celebration of corporate giving in prior years, the Committee Encouraging Corporate Philanthropy (CECP) is proud to launch a global effort in 2009 to engage more business leaders in the day's activities.
Each year, companies mark this day with special programming at their offices and in their communities. Charles Moore, executive director of CECP explains, "This is the time for corporations to demonstrate that community investments are core to their businesses. The world is waiting to see what will happen to corporate giving during these tough economic times. Global leaders have the option to either take action now, or allow the 'headlines' to be defined for them."
Philanthropy is no longer a discretionary expense "" business executives realize that investing in their communities means investing in the long-term success and sustainability of their businesses. This trend is evidenced by CECP's 2008 "Giving in Numbers" report, which found that among companies with decreased pre-tax profit in 2007, 57% still increased their giving. Philanthropy programs are investments in the future: for a company's employees, its communities and for the business itself. Corporate giving yields the greatest social and business benefits when funding is predictable and sustainable which is even more critical in an uncertain economy.
Corporate giving executives from GE, General Mills, IBM, Moody's, and NetApp will ring The Opening Bell at the New York Stock Exchange to kick off International Corporate Philanthropy Day. Additional companies which will mark the occasion with specific programs include: Cartier, Credit Suisse, Gap, Roshan, and State Farm, among many others.
On International Corporate Philanthropy Day, CECP convenes the fourth annual Board of Boards CEO Conference, hosted by The McGraw-Hill Companies. More than 60 leading CEOs and chairpersons will gather for the program titled, "Global Leaders: Confronting a Crucial Decision." NBC's Tom Brokaw moderates this important discussion with Jeffrey Immelt, chairman and CEO of GE, and Carlos Ghosn, president and CEO of Nissan, followed by conversation among all attendees on how companies can have the greatest sustainable impact through their philanthropy considering today's economic climate. The record attendance of CEOs at this program demonstrates that in these troubling times, corporate-community relations remain high on the agenda. In early March, CECP will release an executive summary of the findings of the program, including the results of the day's opinion polls.
On the afternoon of February 23, the UN Economic and Social Council presents a special program on opportunities for philanthropy to help advance the Millennium Development Goals on global health-related issues, jointly organized by the Department for Economic and Social Affairs and the UN Office for Partnerships, in conjunction with CECP and the World Health Organization. United Nations Secretary-General Ban Ki-moon and Former President Bill Clinton will address attendees.

About the Committee Encouraging Corporate Philanthropy

The Committee Encouraging Corporate Philanthropy is the only international forum of business CEOs and chairpersons focused exclusively on corporate philanthropy. CECP's 175 members lead the business community in raising the level and quality of corporate philanthropy. Membership includes global executives who are committed to advancing the business case for philanthropy and inspiring others to make a positive impact through sustained corporate giving. For more information, visit www.CorporatePhilanthropy.org.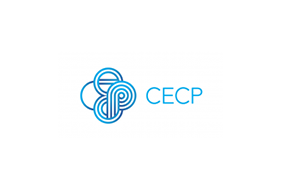 CECP
CECP
The Committee Encouraging Corporate Philanthropy (CECP) is the only international forum of business leaders focused on increasing the level and quality of corporate philanthropy. Membership includes more than 180 global CEOs and chairpersons of companies that collectively account for more than 40% of reported corporate giving in the United States. Membership is by invitation and is renewed annually.
CECP provides member companies with peer-to-peer executive convenings, premier networking events for corporate giving industry professionals, cutting-edge research publications, a proprietary, on-demand benchmarking system of corporate philanthropy data, and exclusive media opportunities.
Founded in 1999 by actor and philanthropist Paul Newman, together with John Whitehead, Peter Malkin, and other business leaders, CECP continues to inspire and challenge leaders in the private sector to find innovative ways to fulfill unmet social needs and to lead the way towards better alignment of business and social strategies.
Join CECP on Facebook, Twitter, Flickr and YouTube.
More from CECP