Published 11-25-08
Submitted by CECP
NEW YORK,NY. - November 25, 2008 "" Today, the Committee Encouraging Corporate Philanthropy released Giving in Numbers 2008 Edition, the annual analysis report on corporate giving trends. Giving in Numbers offers a comprehensive study of 2007 corporate giving data drawn from 155 prominent companies, including 69 of the Fortune 100.
Giving in Numbers 2008 Edition addresses questions like:
How did the changing economy affect corporate giving?


How can CEOs and corporate giving professionals best support their communities in times of economic distress?
Aside from the economy, what other factors influence changes in year-over-year giving comparisons?
This year's report contains the following sections:
Corporate Philanthropy and the Economy looks at how the slowing economy impacted giving in 2007 and provides proactive ideas to help companies continue supporting their nonprofit partners at this time.
Fortune 100 Analysis examines changes in corporate philanthropy programs among America's largest public companies.
Benchmarking Tables provide philanthropy statistics by industry, revenue, pre-tax profit, and size of workforce.
2007 Findings highlight the industry's most-watched data points, such as matching gifts, volunteerism, international giving, corporate foundation giving, and management and program costs.
CECP believes that transparent reporting and measurement of corporate giving programs are particularly critical during this uncertain time. According to CECP Executive Director Charles Moore, "The data featured in Giving in Numbers highlight companies' ongoing commitment to corporate philanthropy. As the demand for corporate support continues to grow and the corporate sector responds to the tightening economy, CECP's benchmarking data will drive giving that is more strategic, targeted, and focused on impact."

The above 2007 data were derived from CECP's annual Corporate Giving Standard survey of philanthropic initiatives. The Corporate Giving Standard is the top industry philanthropy measurement tool, offering unprecedented peer benchmarking and year-over-year trend reporting on detailed corporate giving programs. Giving in Numbers is an annual public report and key resource on trends in corporate giving.

Download a free copy of Giving in Numbers 2008 Edition: www.CorporatePhilanthropy.org.

******

ABOUT CECP

Paul Newman and Ken Derr are the founding co-chairs of the Committee Encouraging Corporate Philanthropy (CECP), an international forum of more than 175 business CEOs and chairpersons pursuing a mission to lead the business community in raising the level and quality of corporate philanthropy. www.CorporatePhilanthropy.org.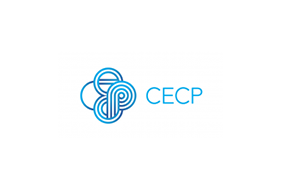 CECP
CECP
The Committee Encouraging Corporate Philanthropy (CECP) is the only international forum of business leaders focused on increasing the level and quality of corporate philanthropy. Membership includes more than 180 global CEOs and chairpersons of companies that collectively account for more than 40% of reported corporate giving in the United States. Membership is by invitation and is renewed annually.
CECP provides member companies with peer-to-peer executive convenings, premier networking events for corporate giving industry professionals, cutting-edge research publications, a proprietary, on-demand benchmarking system of corporate philanthropy data, and exclusive media opportunities.
Founded in 1999 by actor and philanthropist Paul Newman, together with John Whitehead, Peter Malkin, and other business leaders, CECP continues to inspire and challenge leaders in the private sector to find innovative ways to fulfill unmet social needs and to lead the way towards better alignment of business and social strategies.
Join CECP on Facebook, Twitter, Flickr and YouTube.
More from CECP