Published 07-02-08
Submitted by UnitedHealth Group
Coalition of African American Leaders and Physicians, Community and Preventive Health Organizations, and Laboratory Corporation of America Join UnitedHealth Group and United Health Foundation to Help Communities Lead Heart-Healthy Lives

Personalized Follow-Up Will Be Unique Hallmark of Program

Rev. Jesse Jackson Kicks off National Campaign at
Health Screening and Outreach Event in Chicago

CHICAGO,IL. - July 2, 2008 - A unique coalition of minority groups, physicians, community health advocates and companies in the health care sector today launched PEACE of Heart, a campaign taking a novel approach to help fight the epidemic of heart-related disease in minority, low-income communities through education, preventive screening and hands-on support.

The goal is to move beyond mere screening and help those at risk connect with a physician and other health care professionals to urge preventive steps that promote heart-healthy lives. Participants will be encouraged to establish a "medical home" at a community health center or elsewhere. PEACE of Heart is also unique because of the personalized follow-up that will happen the week after the event to share screening results and again after about 90 days to ensure participants are adhering to any recommended treatment.

The PEACE of Heart campaign begins today with health screenings in Chicago and will also roll-out to Atlanta, New Orleans, Washington, D.C., Miami, and New York City. The campaign will also include outreach to approximately 20,000 physicians in the six screening cities to encourage the use of clinical evidence in detecting, treating and preventing heart-related health issues. The acronym PEACE encapsulates the core elements of the program: Partnership, Evaluation, Action, Community and Education.

Heart disease remains the leading cause of death in the United States, and the highest fatality rates are among African Americans and other medically underserved communities. Obesity, diabetes, hypertension, and high cholesterol "" all risk factors for heart disease and stroke "" show no sign of decline.

"For too long, we've read about statistics. The PEACE of Heart campaign is about action," said Rev. Jesse Jackson Sr., founder and president of Rainbow PUSH Coalition. "It is our hope that minorities, especially, will take their health seriously and take advantage of these health screenings. Early detection leads to correction."

The campaign will work to identify people at risk in underserved communities in six cities through free screenings at community health centers selected with the help of the National Association of Community Health Centers (NACHC). LabCorp(R), another of the campaign's partners, will test cholesterol and blood glucose at no cost to participants.

The campaign partners are:

"At United Health Foundation, we believe there is an urgent need to address the prevalence of heart disease in the African American community," said Reed V. Tuckson, M.D., United Health Foundation Board Member and UnitedHealth Group Executive Vice President and Chief of Medical Affairs. "Everyone "" individuals, the private sector, non-profits, and policy makers "" needs to make strides to help people lead the lives that will prevent heart disease and to support the delivery of better cardiovascular care."

As a result of a high prevalence of hypertension, African Americans have a 1.5 times greater rate of heart disease death and 1.8 times greater rate of fatal stroke than Caucasians, according to the American Heart Association (AHA). Heart disease, stroke and all other cardiovascular diseases account for 33 percent of deaths among African American males and 38 percent of deaths among African American females, according to recent statistics cited by the AHA.

The risk factors that contribute to heart disease often go undetected in minority communities and treatment can fall short, because those with low incomes do not routinely visit a doctor and thus many do not have a "medical home" which can serve as a source of regular care. That is why PEACE of Heart will work through community health centers in the six screening cities on a sustained basis.

The American Heart Association will make its extensive educational and community-based resources available to the campaign. At the same time, the National Medical Association and coalition partners from the Association of Black Cardiologists and the National Minority Quality Forum will reach out to practicing physicians to highlight the importance of using evidence-based guidance to deliver more effective preventive care and treatment among minorities.

In Chicago, PEACE of Heart will host two screening events on Wednesday, July 2, 2008 at Komed Holman Health Center from 9:00 a.m. to 1:00 p.m. and at Mile Square Health Center from 1:00 p.m. to 4:00 p.m. Participants will be screened for blood pressure, cholesterol, BMI, and diabetes.

Rev. Jackson and Dr. Tuckson will host a press conference at 2:30 PM at Mile Square Health Center to discuss the initiative and answer questions about the campaign's goals.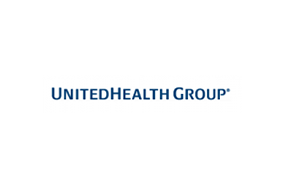 UnitedHealth Group
UnitedHealth Group
The people of UnitedHealth Group are dedicated to modernizing health care to drive distinctive returns for society.
Our Opportunity To Serve Society Has Never Been Greater.
UnitedHealth Group is committed to leading the development of a more modern, progressive and effective health system that provides extraordinary value for society — building healthier communities and improving the quality of life for those we serve.
Sustainability at UnitedHealth Group
At UnitedHealth Group, sustainability is an extension of our business strategy as we work to shape a health system that works better for everyone. Our 325,000 team members are dedicated to earning the opportunity to serve more people and drive distinctive shareholder and societal returns by leading in the development of the next-generation health system, developing our people and culture, maintaining responsible business practices and improving environmental health.
More from UnitedHealth Group