Published 06-19-08
Submitted by UnitedHealth Group
MINNETONKA, MN - June 19, 2008 - Responding to the floods that have now affected seven Midwestern states, UnitedHealth Group (NYSE: UNH) is donating $50,000 each to the American Red Cross and The Salvation Army to assist in emergency relief and recovery efforts. At the same time, UnitedHealth Group is taking a series of other immediate actions to help people who have been adversely affected by the floods.
OptumHealth, the health and wellness business of UnitedHealth Group, has made available a free help line to all people in the Midwest who are trying to cope with the emotional consequences of the floods that hit the region. Staffed by experienced master's-level behavioral health specialists, the free help line offers callers assistance with a range of personal concerns including stress, anxiety and the grieving process. People can call toll-free (866) 342-6892 for assistance. This line will be open 24 hours a day, seven days a week for as long as necessary. Resources and information are also available at www.liveandworkwell.com.
To directly assist health plan members, UnitedHealth Group and its family of companies is taking these steps to help members:
Pharmacy temporarily suspends "refill-too-soon system edit" - Effective June 14th, the company is temporarily allowing an impacted member to obtain an early refill of a prescription medication if the member has a refill remaining on file at a participating pharmacy. This applies to fully-insured members who have a pharmacy benefit administered by UnitedHealth Pharmaceutical Solutions (UHPS). The pharmacy benefit override will remain in place for 30 days from the effective date.


60-day grace period for premium payments, suspension of late payment penalties - UnitedHealthcare will observe a 60-day moratorium period for cancellation of any insurance policy for any fully insured policyholder residing within the Indiana, Iowa and Illinois impacted areas and a suspension of any penalty attached to late payment of premiums.


Special assistance or accommodations - Members who need assistance or special accommodations due to the floods should call the number on the back of their medical ID cards. Our customer care professionals will assist them with their situations and if needed, help them to obtain in network benefits for out of network services when a network provider is not available.

Jeannine Rivet, executive vice president, UnitedHealth Group said: "The Midwest flooding situation has grown in scope over the past week. Many people's lives have been seriously disrupted by these terrible floods. Our hearts go out to those who have lost property, homes, and businesses in these floods."

Added Rivet: "We want to support organizations that can immediately have a positive impact in the states affected by these devastating floods. UnitedHealth Group employees in the affected states will also be organizing and mobilizing hands-on volunteer support for the relief effort. Volunteerism is an important part of UnitedHealth Group's culture. Our UnitedVolunteers are here to serve and to make a difference in the communities which have been hit hard by the floods."

UnitedHealth Group recently unveiled a new Web site dedicated to the company's social responsibility efforts (www.unitedforhealthiercommunities.com). This new Web site features UnitedHealth Group's commitment to preventing disease and promoting health, addressing racial and social disparities in health care, improving medical knowledge and education, encouraging volunteerism, and fostering corporate citizenship. The site expands on UnitedHealth Group's annual Social Responsibility Report and supports the company's commitment to accountability and transparency in all that it does.

About UnitedHealth Group

UnitedHealth Group (NYSE: UNH) is a diversified health and well-being company dedicated to making health care work better. Headquartered in Minnetonka, Minn., UnitedHealth Group offers a broad spectrum of products and services through seven operating businesses: UnitedHealthcare, Ovations, AmeriChoice, Uniprise, OptumHealth, Ingenix, and Prescription Solutions. Through its family of businesses, UnitedHealth Group serves more than 70 million individuals nationwide.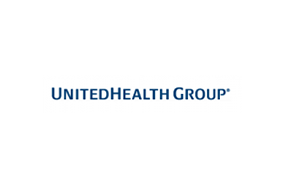 UnitedHealth Group
UnitedHealth Group
The people of UnitedHealth Group are dedicated to modernizing health care to drive distinctive returns for society.
Our Opportunity To Serve Society Has Never Been Greater.
UnitedHealth Group is committed to leading the development of a more modern, progressive and effective health system that provides extraordinary value for society — building healthier communities and improving the quality of life for those we serve.
Sustainability at UnitedHealth Group
At UnitedHealth Group, sustainability is an extension of our business strategy as we work to shape a health system that works better for everyone. Our 325,000 team members are dedicated to earning the opportunity to serve more people and drive distinctive shareholder and societal returns by leading in the development of the next-generation health system, developing our people and culture, maintaining responsible business practices and improving environmental health.
More from UnitedHealth Group