Published 06-19-07
Submitted by Takeda Pharmaceuticals North America
CHICAGO, IL "" June 19, 2007 -- The U.S. Green Building Council (USGBC) recognized the Takeda Pharmaceuticals North America, Inc. U.S. corporate Home Office in Deerfield, Ill., with its Leadership in Energy and Environmental Design(R) (LEED) designation at a Gold-level certification in the New Construction category. The facility, which houses approximately 1,100 Takeda Pharmaceuticals North America and Takeda Global Research & Development Center, Inc. Home Office employees, is the only pharmaceutical office in Illinois to achieve this designation. Takeda is one of only five Gold LEED certified buildings in Illinois, and one of only 205 in the United States.
"Takeda has demonstrated a strong commitment to the green building program "" and to the long-term goals of conserving energy and protecting the environment," said Rick Fedrizzi, President, CEO & Founding Chair, USGBC. "The Takeda model is one we hope other industries will follow."
The LEED Green Building Rating System(TM) is the nationally accepted benchmark for evaluating sustainable sites, water efficiency, energy and atmosphere efficiency, material and resource selection and indoor environmental quality.
"Takeda gives serious consideration to the impact we have on the environment in every aspect of our corporate activities, so our facility was built with that in mind," said Mark Booth, president of Takeda Pharmaceuticals North America, Inc. "This achievement is one monumental step in our continued commitment to being a good corporate citizen through responsible environmental practices."
The Takeda facility earned the Gold-level recognition by considering the following criteria in their planning and building prior to the grand opening of the headquarters in October 2006.
During the building construction, Takeda had an efficient Construction Waste Management Plan and diverted more than 60 percent of construction waste from going to a landfill. The construction team used recycled, local and regional, and low-emitting building materials, therefore supporting the local economy and reducing impacts resulting from extraction and processing of new virgin materials, reducing the environmental impacts resulting from transportation and reducing the quantity of indoor air contaminants.
Employed during and after construction, an Indoor Air Quality (IAQ) Management Plan prevents IAQ problems resulting from the construction process. It helps sustain the comfort and well-being of construction workers and Takeda employees. This plan includes protecting stored on-site absorptive materials from moisture damage, sealing and protecting ductwork, and installing filtration media for air handlers to remove dust and particles from the air stream.
By installing sub-metering equipment to measure and record energy and water use in the building, Takeda promotes responsible energy and water use as well as conservation. This is also carried over into the restroom and break room fixtures, which were selected to reduce the amount of water used. In addition to water efficient faucets and fixtures inside the building, Takeda reduced potable water use in irrigation by 50 percent through efficient irrigation technologies.
The building also has an Energy Star-compliant roof, which is highly reflective and maximizes energy savings, as well as minimizes heat island effect. Glass sidelights were used at perimeter offices to provide a connection between indoor spaces and the outdoors, increasing daylight and views at regularly occupied areas of the building. In addition, a skylight in the building's central stairs uses and maximizes daylight, and lighting can be controlled by individuals to provide appropriate lighting at individual work stations. In addition, Takeda has a two-year contract with a Green Energy provider to purchase 50 percent of its energy from a renewable energy grid.
Employees do their part by collecting and disposing of recyclables in available bins. Also, the building and parking surface design encourages employees to support the environment with premier employee parking for carpooling, hybrid and low-emissions vehicles. Located on the corner of Lake Cook and Saunders roads, the building is also near public transportation. Each of these options reduces pollution and fuel consumption.
Finally, 50 percent of the building's electricity comes from renewable energy, such as solar, water, wind, biomass and/or geothermal sources.

About USGBC

USGBC is a nonprofit community of leaders working to transform the way buildings and communities are designed, built, and operated. USGBC envisions an environmentally responsible, healthy, and prosperous built environment that improves the quality of life. Founded in 1993, the Council now comprises more than 9,500 member organizations representing every sector of the building industry; a 90-person professional staff; and a network of over 70 local chapters, affiliates and organizing groups. USGBC offers a broad portfolio of LEED(R) green building products and services; professional education programs; and the industry's popular Greenbuild International Conference and Expo. Visit www.usgbc.org to learn more.

Takeda Pharmaceuticals North America, Inc.

Based in Deerfield, Ill., Takeda Pharmaceuticals North America, Inc. is a wholly owned subsidiary of Takeda Pharmaceutical Company Limited, the largest pharmaceutical company in Japan. In the United States, Takeda currently markets products for diabetes, insomnia, wakefulness and gastroenterology. Through the Takeda Global Research & Development Center, Inc. the company has a robust pipeline with compounds in development for diabetes, cardiovascular disease and other conditions. Takeda is committed to striving toward better health for individuals and progress in medicine by developing superior pharmaceutical products. To learn more about the company and its products, visit www.tpna.com.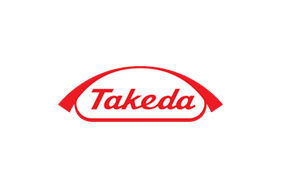 Takeda Pharmaceuticals North America