Published 08-15-07
Submitted by Corporate Citizenship
NEW YORK, NY - August 14, 2007 - On Wednesday, August 22, 2007 from 12:00 PM to 1:00 PM EDT, The Corporate Citizenship Company will host a complimentary webinar to present to the US market its LBG USA's Founding Member Program (www.lbg-usa.com), and share how through implementing the LBG (London Benchmarking Group) framework companies are better able to manage and measure corporate community involvement.
"Be known for what you achieve, not only what you give" is LBG's motto. Developed over 10 years ago by corporate community involvement managers in the United Kingdom, LBG has been used by over 100 international companies including Unilever, Diageo, Citi, HSBC and GlaxoSmithKline. LBG provides a standardized framework which interlinks management and measurement of corporate community involvement. As a result of implementing LBG companies are better able to set objectives and identify what measures to track. LBG is also a network for corporate community involvement professionals where they share best practices, discuss common challenges and identify solutions.
In response to US demand, The Corporate Citizenship Company is establishing a LBG USA group to meet the specific needs of US corporations. Built around the principle of shared learning, LBG USA is launching with a 'Founding Member Program'. During this 12-month focused program, 10 companies will work together to implement the LBG framework to improve their internal management, share best practices, and obtain a clearer understanding of the external impact and the internal benefits of their community involvement. The group will also take a leadership role in the LBG model's application in the US.
The webinar will be facilitated by David Logan, who is the co-founder of The Corporate Citizenship Company and was directly involved in the creation of LBG. David has over 25 years experience in managing corporate community involvement issues for international companies.
To register go to: https://www.gotomeeting.com/register/226046695
About LBG

In 1994, six companies Diageo, IBM, Whitbread, Marks & Spencer, BP and NatWest Bank came together to evaluate their community investment programs under the guidance of The Corporate Citizenship Company. LBG is a participant-driven organization, LBG Groups already exist in UK (100+ members), Australia and New Zealand, Canada and the Czech Republic. Groups are emerging in China, Germany, France, Spain, and South Africa. All these groups are working together through the LBG International Network to make LBG the international standard for CCI measurement. LBG and LBG USA are managed by the consulting firm The Corporate Citizenship Company (TCCC). For more on LBG USA go to www.lbg-usa.com.
About the Corporate Citizenship Company

Founded in 1997, one of the longest corporate citizenship consulting firm, TCCC specializes in the management of corporate citizenship at local, national, regional and international levels. Its services include issues research, evaluation through measurement and benchmarking, and reporting. TCCC has offices in New York and London. For more information go to www.corporate-citizenship.com.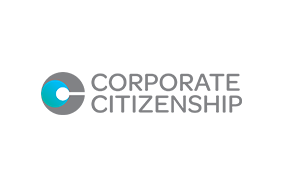 Corporate Citizenship
Corporate Citizenship
Corporate Citizenship is a full service corporate responsibility management consulting company, with offices in the UK, US and Singapore. Since 1997, we have advised leading, multinational corporations on how to enhance and align their citizenship and traditional business activities to create strategic business value. Our knowledgeable team have unrivaled breadth of experience and expertise to help clients achieve greater, long-term, sustainable success.
Our services include strategy, community investment/corporate giving, reporting, assurance, stakeholder engagement, management of environmental risk, and economic impact. Our clients are international and domestic companies from many industries including Unilever, Abbott, HSBC, Verizon, National Grid, State Street and Diageo.
We also manage the LBG, on behalf of it corporate members. LBG is the global standard for measuring community investment, and forms the basis for the community investment reporting sections of other global indices such as DJSI, GRI, and the BITC CR Index. Over 300 companies around the world use the LBG Model and participate in LBG benchmarking groups to share and drive best practice in corporate community involvement.
Contact us on +44(0)207 861 1616 (UK)/+1 212 226 3702 (US) or alternatively, visit our website www.corporate-citizenship.com and www.lbg-online.net.
More from Corporate Citizenship