Published 09-09-08
Submitted by Burt's Bees
- September 9, 2008 "" For the first time in the brand's history, Burt's Bees has released a comprehensive Corporate Social Responsibility (CSR) Report, "The Greater Good Social and Environmental Progress Report: 2008 and Before", documenting the brand's commitment to sustainable business practices.
After many years of pioneering sustainable practices and leading the Natural Personal Care industry, Burt's Bees intends to rigorously measure its progress and has set ambitious, quantitative goals to better assess its achievements and understand its challenges.
Publishing its CSR report is in keeping with Burt's Bees' emphasis on transparency and accountability, and providing for its stakeholders an honest and comprehensive account of the company's steadfast commitment to a three part bottom line.
As a business, Burt's Bees has a set of principles that fall within the "The Greater Good Business Model," the brand's roadmap for decision-making and responsible growth. The Greater Good consists of an unwavering commitment to the brand's core values, including natural health and well-being, environmental responsibility, and humanitarian efforts. Keeping this guiding principle in mind, the CSR report assesses these three major areas of commitment:
Natural ingredients and processes as a path to well-being. While Burt's Bees products average 99% natural, the brand is continually striving to improve their already high standards, with a goal of being 100% natural by 2011 and in the most environmentally sensitive packaging possible. As a leader in the industry, Burt's Bees is working to educate consumers on how to make informed choices when shopping for natural personal care. Partnering with the Natural Products Association, the company has led the development and implementation of the Natural Standard for Personal Care Products and certification Seal, the first such standard in the United States that will help consumers to maximize their well-being by having criteria for truly natural personal care formulas. In 2007, Burt's Bees eliminated the use of shrink wrap on the lip balms and lip shimmers - a step that reduced energy use and eliminated unnecessary packaging waste. They also pioneered the introduction of a TerraSkin wrapper for bar soap. TerraSkin is a treeless and bleach free paper alternative made from limestone that degrades quickly back to its original state.


Environmental Stewardship as it relates to sustainability in Burt's Bees operations, supply chain and packaging. Burt's Bees set the aggressive 2020 goal to be the "greenest personal care company on earth." Year to year, through the first half of 2008, the company has cut its electricity use by 14% per sales dollar and reduced manufacturing related water use by more than 20% at a time when it is growing at an aggressive pace. Other steps along the way include off-setting all of the company's energy use and setting an incentive plan that ties all employee bonuses to the company's progress in sustainability. In an effort to get to zero waste, the company reduced waste to landfill by over 50% in one year. In 2007, Burt's Bees established sustainability roles throughout the organization including a Director of Sustainability reporting directly to the CEO, and tasked with leading the company to the highest levels of social and environmental responsibility. "Compiling our first corporate social responsibility report has been a rich learning experience" says Yola Carlough, Director of Sustainability, "we see it as a resource to help stakeholders make informed decisions about our brand and our company, as well as a valuable self-assessment tool to hold ourselves accountable internally and externally, and measure progress toward our sustainability goals."


Humanitarian efforts that support the well-being of all our constituents. The Burt's Bees hive begins with the brand's employees and extends to all living creatures on the planet, big and small. Burt's Bees aims to positively impact its community and all its inhabitants by treating its employees with respect, holding suppliers to high social responsibility standards, and remaining committed to never testing on animals. Within the Research Triangle Park community, Burt's Bees has partnered with Habitat for Humanity to begin building a second home in North Carolina's first green affordable housing community. Earlier this year, Burt's Bees closed its operations for a day to take the whole company out to build a playground for the community with KaBOOM!, a non-profit dedicated to building playgrounds in walking distance to every child in the country.
Burt's Bees CSR report details how the brand has progressed thus far as well as how it intends to reach the broad goals set forth here. It also serves to explain how Burt's Bees has retained its core values throughout its history, outlining Burt's Bees commitment to natural, environmental, and social agendas from day one up through the present-and looking toward the future.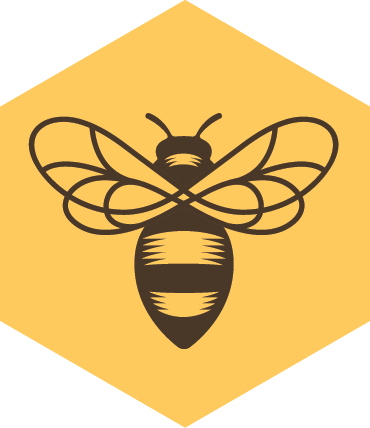 Burt's Bees
Burt's Bees
Burt's Bees® has been offering distinctive earth-friendly, natural health and beauty care products for 30 years. From a beekeeper's backyard in Maine to the leading edge of natural, Burt's Bees knows natural body care solutions from head-to-toe and operates with The Greater Good™ top of mind. Formulated without parabens, phthalates, petrolatum or SLS and no animal testing. To find out more, please visit www.burtsbees.com.
More from Burt's Bees