Published 07-29-08
Submitted by Burt's Bees
Burt's Bees today announced its goal to reduce its U.S. Greenhouse Gas (GHG) emissions by 35 percent per dollar sales from 2006 to 2011. Last fall, Burt's Bees joined the US EPA's Climate Leaders program and has spent the last six months working with US EPA to learn the formal GHG inventory methodology and reduction goal setting process. Burt's Bees has completed the inventory process and has formalized their reduction target, now joining a powerful collective response to climate change, bridging industry and government.
"At Burt's Bees, caring for the environment is part of our founding mission and inherent to how we make our products. We commend the work that is being done by Climate Leaders to drive industry and government to address one of the critical issues of our time - climate change. Ultimately, reducing our carbon footprint is one step in our ongoing effort to reduce the impact of our business on the environment," says John Replogle, President and CEO of Burt's Bees, Inc.
The founders of Burt's Bees believed in respecting, preserving and improving the precious resource of our environment. Today, the company practices these core values through its Greater Good business model, which focuses efforts on natural products and well-being, environmental sustainability and social responsibility. The company furthered its commitment to sustainability by setting 2020 Sustainability Goals, which include sustainable products and packaging, zero landfill waste, 100% renewable energy, LEED certified facilities, and 100% employee engagement.
On the path to 100% renewable energy, the company is taking big and small steps toward carbon reduction by installing highly energy efficient information technologies and replacing conventional lighting with high efficiency T5-HO high-bay lighting. It also realizes the value of involving all employees in the effort and works to educate and incentivize employee behaviors that support energy reduction. Partnering with the EPA and other leaders in sustainable business through shared GHG reduction targets will be a driving force for further company-wide reduction initiatives and add to the momentum for facing the challenges that climate change presents.
About Burt's Bees:
Since 1991, Burt's Bees has been offering distinctive natural personal care products. Today, Burt's Bees is the leading manufacturer in natural personal care with over 150 Earth-friendly, natural personal care products, including face care, body care, hair care, lip care, personal wash, men's grooming, baby care, outdoor remedies, and kits & gifts. Burt's Bees has a rich tradition in corporate social responsibility and stands for The Greater Good with all their products having the highest levels of natural ingredients, nature-safe processes, and environmentally sensitive packaging. Burt's Bees has nearly 400 employees with products available through approximately 40,000 retail stores in the United States, as well as Canada, UK, Taiwan and on its website (www.burtsbees.com).
About EPA Climate Leaders:
Climate Leaders is an EPA industry-government partnership that works with companies to develop comprehensive climate change strategies. Partner companies commit to reducing their impact on the global environment by completing a corporate-wide inventory of their greenhouse gas emissions based on a quality management system, setting aggressive reduction goals, and annually reporting their progress to EPA. Through program participation, companies create a credible record of their accomplishments and receive EPA recognition as corporate environmental leaders.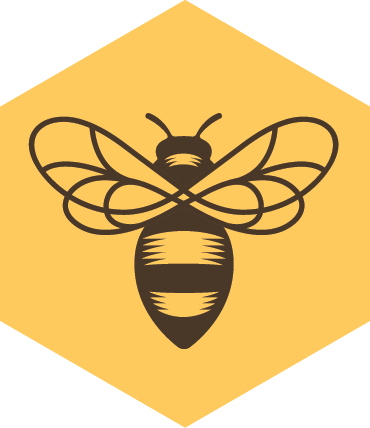 Burt's Bees
Burt's Bees
Burt's Bees® has been offering distinctive earth-friendly, natural health and beauty care products for 30 years. From a beekeeper's backyard in Maine to the leading edge of natural, Burt's Bees knows natural body care solutions from head-to-toe and operates with The Greater Good™ top of mind. Formulated without parabens, phthalates, petrolatum or SLS and no animal testing. To find out more, please visit www.burtsbees.com.
More from Burt's Bees