Published 12-17-08
Submitted by KEEN Inc.
PORTLAND, ORE. - December 17, 2008 - KEEN Inc., a leader in hybrid footwear, socks and bags, today announced its Kids' 'Mighty KEENdom' initiative, which will seek to engage kids and parents in the outdoors through a variety of programs including charitable giving and education.
During 2009, KEEN will donate one dollar to the National Wildlife Federation for every pair of kids and infants Coronado shoes sold in the U.S. The Coronado, an eco-friendly shoe featuring recycled aluminum eyelets, a recycled PU and cork footbed, natural canvas and vulcanized construction that uses fewer adhesives, comes in three bright colorways, each of which showcases a different endangered animal.
National Wildlife Federation is America's largest conservation organization, inspiring Americans to protect wildlife for our children's future, and encourages kids to get outdoors through its Green Hour program. More information about this program is available at www.greenhour.org.
American children have become almost totally disconnected from nature. Outdoor time for kids has decreased by more than 50%, while their average time spent inside looking at electronic media has expanded to more than six hours daily. Together, KEEN and National Wildlife Federation are committed to reversing this disturbing trend by increasing public awareness of the importance of unstructured, outdoor play.
KEEN Director of Development and Design Kelly Wallrich notes, "We wanted the Coronado to be more than just animal images on Kids shoes. This is a fun, colorful way for children to become aware of wildlife conservation and to know that their shoes helped conserve and protect wildlife."
"Teaming up with KEEN, a company committed to promoting active outdoor lifestyles, is an ideal partner to help spread our message of connecting people with nature," said Tony Summers, Director of Production and Licensing for National Wildlife Federation. "Together we hope to reach KEEN customers and instill environmental and wildlife awareness with the next generation of outdoor enthusiasts."
In addition to supporting NWF, the KEEN website will feature content designed to teach kids about endangered animals and wild places, and will include games designed to facilitate exploration of the outdoors-from mountains and canyons to their own backyards.

About NWF
National Wildlife Federation(R) (NWF) is America's largest conservation organization, inspiring Americans to protect wildlife for our children's future. NWF unites individuals from diverse backgrounds through a grassroots network of 4 million members and supporters, and is joined by 47 affiliated state wildlife organizations. National Wildlife Federation's programs educate and inspire people from all walks of life to protect wildlife and wildlife habitat. NWF focuses its conservation work in three major areas to have the biggest impact on the future of America's wildlife: confront global warming, restore wildlife and wildlife habitat and connect people with nature. For more information, please visit www.nwf.org.
About KEEN
KEEN Inc., manufacturer of hybrid footwear, socks and bags, is an outdoor brand that delivers innovative hybrid products, enabling all outdoor enthusiasts to live an active lifestyle. Founded in 2003, KEEN was first recognized for its Newport sandal, which featured patented toe protection technology.

The company strives to demonstrate integrity and leadership, especially on social and environmental commitments, while promoting an inclusive outdoors community. Through its giving program Hybrid.Care, the company provides support to a variety of social and environmental organizations around the globe.

Based in Portland, Oregon, KEEN products are available in retail locations in the United States, Canada, Australia, New Zealand, Asia, Central America, South America and Europe. To learn more, visit www.keenfootwear.com.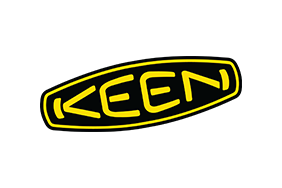 KEEN Inc.
KEEN Inc.
Driven by a passion to make the outside and trades accessible for all, KEEN is a values-led, family-owned footwear brand from Portland, Oregon committed to creating original and versatile products, enhancing lives, and inspiring adventures outside. Founded in 2003, it launched a revolution in the industry with the debut of the Newport adventure sandal. It continues to launch game-changing products and establish new standards for performance, comfort, and design while actively working to Detox the Planet. The brand formalized its values commitment under the banner of The KEEN Effect.  Learn more at www.keenfootwear.com
More from KEEN Inc.