Published 12-12-08
Submitted by KEEN Inc.
Portland, OR - December 1, 2008 - KEEN Inc. - a leader in hybrid outdoor performance products, including footwear, socks and bags-announced its pledge to donate up to $25,000 to spread the warmth this holiday season.
The outdoor company will donate $5 for every purchase made on KEENFOOTWEAR.COM until December 25, 2008, to local shelters and food banks throughout the country. The initiative celebrates the first holiday season that KEEN fans can shop for all things KEEN on Hybrid.Shop, its e-commerce enabled website which launched in mid-November.

"We are proud to unveil a holiday giving program that truly spreads the warmth and spirit of the holiday season," says Bobbie Parisi, VP of Marketing for KEEN. "Giving back is core to our corporate philosophy and we hope to make life a little brighter for those less fortunate during the cold winter months ahead."
Buy Once, Give Three Times
With months of cold winter weather ahead, everyone loves getting KEEN insulated, waterproof footwear and comfy sox to brave the snow and slush of winter adventures.
But there's even more to love at KEEN: Gift-givers can buy once and give three times with the purchase of a Marshall Wallet on KEENFOOTWEAR.COM. The wallet, which is made entirely from recycled paper and rice bags, features credit card pockets and a cash slot and retails for $10. As with all online purchases, KEEN will give $5 to spread the warmth at a local shelter or food bank, plus they will donate the entire $10 purchase price to 1 KG More, a China-based non profit organization that works to bring school supplies to remote, impoverished areas of China, including those displaced by the May 12 earthquake.
Like the rest of the KEEN Harvest Collection, which features eye-catching totes, packs and messenger bags, the Marshall Wallet embodies the KEEN commitment to repurpose for a purpose whenever possible. Since every Harvest Collection piece is artfully constructed from scraps with varying graphics and colors, each one is truly unique.
Holiday Hybrid.Shop
Those that shop KEENFOOTWEAR.COM for the Hybrid.Holidays can browse the company's entire collection of over 450 footwear, bags and sock styles.
Shoppers can browse by category (Men, Women, Kids, Bags, and Sox), size or color. In men's and women's footwear, categories include the performance-oriented Trailhead and Waterfront lines, and the casual BLVD and Market Street collections. With Hybrid.Transport, the store features five different types of bags: Computer, Lifestyle, Daypacks and Harvest. The Kids section offers product selections by youth, kids and infant sizes. The Sox section offers men's and women's urbaneering (casual) and off-road (performance) styles.
Customers with questions can use the live chat option from 6am - 6pm Pacific Time, Monday through Friday, to connect directly with KEEN Customer Service Associates. This chat transcript can be saved, printed or emailed for future reference.
The Hybrid.Shop return process is simple and can be processed online. All online purchases can be returned within 30 days of purchase, and KEEN covers shipping costs for exchanges. All KEEN products are covered under with the KEEN one-year warranty from the original date of purchase.
About KEEN
KEEN Inc., manufacturer of hybrid footwear, socks and bags, is an outdoor brand that delivers innovative hybrid products, enabling all outdoor enthusiasts to live an active lifestyle. Founded in 2003, KEEN was first recognized for its Newport sandal, which featured patented toe protection technology.

The company strives to demonstrate integrity and leadership, especially on social and environmental commitments, while promoting an inclusive outdoors community. Through its giving program Hybrid.Care, the company provides support to a variety of social and environmental organizations around the globe.
Based in Portland, Oregon, KEEN products are available in retail locations in the United States, Canada, Australia, New Zealand, Asia, Central America, South America and Europe. To learn more, visit www.keenfootwear.com.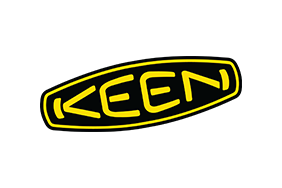 KEEN Inc.
KEEN Inc.
Driven by a passion to make the outside and trades accessible for all, KEEN is a values-led, family-owned footwear brand from Portland, Oregon committed to creating original and versatile products, enhancing lives, and inspiring adventures outside. Founded in 2003, it launched a revolution in the industry with the debut of the Newport adventure sandal. It continues to launch game-changing products and establish new standards for performance, comfort, and design while actively working to Detox the Planet. The brand formalized its values commitment under the banner of The KEEN Effect.  Learn more at www.keenfootwear.com
More from KEEN Inc.