Published 02-08-08
Submitted by Earth Advertising
February 8, 2008 - Have you heard the one about the early adopter who married a true believer? Their children were 22% reluctant, 32% savvy, 17% enlightened, 29% adverse -- and X% prone to little green lies.
Green Consumer Research Reports: It's a jungle out there
It turns out that when you ask people how environmentally responsible they are, how much they care about polar bears, or what they would sacrifice for clean air, expect creative latitude in their answers. Studies show that studies need more studies to study. Earth Advertising thanks and supports all of our survey colleagues by offering an up-to-date directory of conscious consumer studies upon request. After all, we are all in this together. We are pioneers in the green marketing jungle. The truth is, green consumers are a moving target for media planners and the shelf life of research reports can be shorter than cheese. One poignant news story about risky spinach, an environmental mishap, or shipment of toxic toys, can turn a consumer behavior pattern on its heels.
Research reports on environmentally and socially responsible purchasing attitudes and behaviors are sprouting up everywhere. Marketing professionals have been intent on describing people most likely to shop with an environmental conscience for a decade now. In the early 90's around the time Earth Advertising's eFlicks Media published its initial marketing reports on "conscious consumers," Paul Ray coined the term "cultural creatives" to better define the market potential. Today's businesses, from Fortune 500's to start-ups, are hoping to turn research numbers into sales figures. Some are staffing up on sustainability experts to decipher it all. Meanwhile marketing directors struggle to apply consumer research results to brand identity and media spending.
Even more important to some businesses is the amount of adversity they can expect from environmental deficiencies. Companies can no longer rely upon public relations to fix negative press about unsafe products and practices. How much people want to know about a company or product is the question many brands ask. Playing it safe, businesses are adopting responsible practices quickly on the chance that green is the new marketing tool.
"Cliff notes" on consumer behavior
Manhattan-based Earth Advertising inventories the landscape of research reports to help our clients get the real dirt on consumer data. Research is the foundation upon which we build strong marketing platforms.
From these, we can promote media plans, product trial, brand awareness, loyalty incentive programs, pr, games, sales tools, and eco-tainment to effectively reach the audience with a compelling message. We believe that the most masterful market'eers are those willing to put both sides of the brain into overdrive. We call it research-based creative.
This report is intended to supplement the experience of industry professionals who attend branding conferences religiously, but might miss that one kernel of wisdom that can make the difference. Maybe you were schmoozing in the lounge about climbing gear, swordfish extinction, or why you got into this business in the first place.
Perhaps you dozed off in a lecture or they forgot to send you the power point. Earth Advertising's 4-part Series is for serious professionals who didn't know that saving the world would be so boring. This is not meant to discourage conference attendance, but give you the option to hold out for ones in nice places like Hawaii or Aspen. We hope you enjoy our 4-part Series of reports on Green Consumer Research.
For the full report, please visit: http://earthadvertising.com/pdf/conscious_consumers_in_a_nutshell.pdf
What do you think about conscious consumers?
Visit our blog at http://earthadvertising.wordpress.com
Earth Advertising in Manhattan, is a creative shop specializing in brand management, sales tools, media exposure, and studio production. The first publication about consumer behavior, "Conscious Consumption. Helping People Help the Planet" was published in 1998. Earth Advertising and studio eFlicks Media produce award-winning media campaigns and effective and innovative marketing programs in all mediums for earth-friendly clients.
To find out more about how Earth Advertising can help strengthen your brand to resonate in the right places with the right message, contact: Earth Advertising, 44 E 32nd Street, New York, NY 10016 (212) 933-1391, info@earthadvertising.com
Earth Advertising's Consumer Research Reports
Part 1. The Conscious Consumer in a Nutshell
Part 2. Behavioral Habits: public transportation, composting, recycling, reducing, water conservation, non-toxic home and lawn care, packaging, activism, green building, and energy efficiency
Part 3. Purchase Decisions in Clean Technology: automobiles, transportation, renewable energy resources, and energy efficient products
Part 4. Tricks for popularizing your brand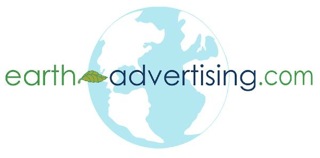 Earth Advertising
Earth Advertising
Earth Advertising's parent company, eFlicks Media, was founded in 1999 to deploy the power of the media to serve an emerging socially and environmentally responsible business community.

We are an interdisciplinary media company focused on creating a global communications platform upon which environmental sustainability can grow and prosper. We promote the growth of products, services and ideas that are genuinely committed to a healthier planet.

Our strategic partnerships with the scientific community, media leaders, research institutes, public officials, and news sources, assure that our campaigns are authentic.

The mission is to create marketing programs and content that inspire and enable businesses, governments and consumers alike to embrace sustainable technologies and practices.

Earth Advertising strives to expand the market share of environmentally safe products, services and habits. Through a vital role in environmental communications around the world, we hope to improve the health of the planet for all living things.
More from Earth Advertising