Published 12-07-07
Submitted by Earth Advertising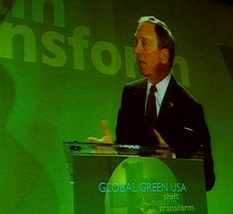 Mayor shares plans for greener New York with Global Green USA on Dec 3, 2007
December 7, 2007 - Mayor Bloomberg's plan for a greener and greater New York is enjoying a healthy growth spurt with the GoGreenExpo scheduled for April 26-27, 2008, the biggest environmental event in New York history. With free tickets provided to all Con Ed customers who switch to wind power on their bills, the turnout should be earth shaking.
Earth Advertising supports the GoGreenExpo by enhancing the experience of vendors, sponsors and the public with green-proof trade booths, innovative media platforms, eFlicks, social marketing, and sales tools designed to push the potential of the New York green economy to its limit.
Find out more about special early rates and marketing opportunities available now to showcase your business or organization at GoGreenExpo by contacting Shannon Logue at (212) 933-1391 or shannon@earthadvertising.com.
Nominate a GoGreenExpo speaker!
Recommend someone you know who is helping New York to become the greenest city in America, by contacting GoGreenExpo President and CEO, Bradford Rand at brand@gogreenexpo.com.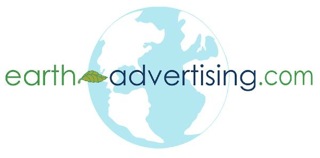 Earth Advertising
Earth Advertising
Earth Advertising's parent company, eFlicks Media, was founded in 1999 to deploy the power of the media to serve an emerging socially and environmentally responsible business community.

We are an interdisciplinary media company focused on creating a global communications platform upon which environmental sustainability can grow and prosper. We promote the growth of products, services and ideas that are genuinely committed to a healthier planet.

Our strategic partnerships with the scientific community, media leaders, research institutes, public officials, and news sources, assure that our campaigns are authentic.

The mission is to create marketing programs and content that inspire and enable businesses, governments and consumers alike to embrace sustainable technologies and practices.

Earth Advertising strives to expand the market share of environmentally safe products, services and habits. Through a vital role in environmental communications around the world, we hope to improve the health of the planet for all living things.
More from Earth Advertising