Published 01-03-08
Submitted by Marvell Semiconductor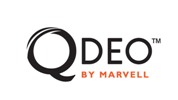 SANTA CLARA, Calif., Jan. 3 /PRNewswire-FirstCall/ -- Marvell
(Nasdaq: MRVL) announced today that it will be demonstrating its innovative and industry leading consumer and communications silicon for consumer electronics devices at CES. Located in the South Hall, Booth #30651, Marvell will showcase the latest in smart digital green technology, its Qdeo(TM) video processing and the latest in 802.11n WLAN solutions, in addition to a wide cross-section of platforms based on the Company's core silicon technologies.
(Logo: http://www.newscom.com/cgi-bin/prnh/20070411/SFW034LOGO)
(Logo: http://www.newscom.com/cgi-bin/prnh/20070905/AQW167LOGO)
"This year Marvell has created several technology breakthroughs that we will be showcasing at CES including our award-winning Qdeo video processing technology and the latest in 802.11n WLAN solutions," said Sehat Sutardja, Ph.D. chairman, president and CEO of Marvell. "With our new green technology products, we have created both a technological and environmental breakthrough by developing some of the industry's most advanced energy saving silicon for power supplies. In addition, our commitment to the environment extends to our own power consumption with a number of energy-saving initiatives at our corporate headquarters."
To date, Marvell has developed an energy saving program that includes computerized lighting controls, which use 60 percent less power; the replacement of conventional lights with brighter, but power saving fluorescents; and advanced electronics ballasts that reduce energy use by 50 percent.
Marvell Smart Green Technology
At CES Marvell will display its recently introduced digital power factor correction (PFC) controllers, the Marvell(R) 88EM8041 and 88EM8011, designed to cut energy usage in notebook power adapters and desktop power supplies by up to 50 percent and reduce the carbon footprint for consumer electronics. The Environmental Protection Agency (EPA) estimates that there are 10 billion AC-DC power supplies used in computing, telecommunications and consumer electronics products worldwide. According to the EPA, more efficient power supply designs could significantly reduce U.S. energy usage by saving nearly $3 billion and about 24 million tons of carbon dioxide emissions per year. In addition, Marvell's PFC controllers help manufacturers eliminate up to 20 discrete components, which helps reduce design complexity, increase reliability and drive down manufacturing costs as well as size. Notebook users especially will like the convenience of a smaller, lighter power adapter.
High-Definition Video Solutions
Also at CES, Marvell will be receiving The Secrets of Home Theater and High Fidelity "Best of 2007 Video Processing Technology Award" for its innovative, industry-changing Qdeo video processing technology. Qdeo by Marvell delivers rich high-definition video through a suite of advanced processing technologies, providing quiet, natural video free of noise and artifacts. Unlike conventional video processors, Qdeo offers high-quality video for all of the source, display and content options today, from portable media players (PMPs) to widescreen HDTVs. On display will be a wide range of customer products featuring Qdeo including: a dual-format HD-DVD and Blu-ray player; an HD video docking station for portable media players; and an LCD-TV reference design.
Market Leading WLAN Technology
In a separate announcement today, Marvell outlined its latest Wi-Fi product, the Marvell(R) TopDog(R) 11n-450, which is an 802.11n 3x3 with three spatial streams and offers the industry's first 450 megabits-per-second (Mbps) 802.11n WLAN solution. Used for wireless transmissions in notebook and desktop PCs, printers, routers, set-top boxes, digital TVs, gaming devices, and DVD players and recorders, TopDog will enable faster and more robust wireless connections. Marvell's TopDog 11n-450 is 150 percent faster than previous 802.11n solutions running at 300 Mbps and increases the wireless transmission range by 160 percent.
At CES Marvell will be showcasing its full breadth of products including cellular, storage, and Ethernet products at CES Booth #30651 in the South Hall. To set up a meeting with Marvell at CES or to access Marvell's online press room, please contact a Marvell public relations representative.
About Marvell
Marvell (Nasdaq: MRVL) is a leader in the development of storage, communications, and consumer silicon solutions. The company's diverse product portfolio includes switching, transceiver, communications controller, wireless, and storage solutions that power the entire communications infrastructure including enterprise, metro, home, and storage networking. As used in this release, the terms "company" and "Marvell" refer to Marvell Technology Group Ltd. and its subsidiaries. For more information, visit www.marvell.com.
Marvell(R) and TopDog are registered trademarks of Marvell or its affiliates. Qdeo(TM) is a trademark of Marvell or its affiliates.

Marvell Semiconductor