Published 04-29-08
Submitted by ArcelorMittal
CLEVELAND, OH - April 29, 2008 - ArcelorMittal (NYSE: MT), the National Fish and Wildlife Foundation and federal agency partners - the U.S. Environmental Protection Agency (EPA), U.S. Fish and Wildlife Service, U.S. Forest Service, and National Oceanic and Atmospheric Administration (NOAA) - gathered today in Cleveland to announce 16 projects selected to receive a total of $1 million in funding through the ArcelorMittal Great Lakes Restoration Program.
The 16 selected projects will restore and enhance the environmental integrity of the lakes by controlling invasive species, restoring wetlands and other habitats, promoting the recovery of threatened species, and educating citizens on how to protect the ecosystem.

"These grants help the Great Lakes by restoring critical habitat for fish and wildlife," said Peter Stangel, director of science and conservation, National Fish and Wildlife Foundation. "We are here in Northeast Ohio today because this region stands out in its commitment to conservation and in its collaborative approach. We are pleased to be able to support your good conservation projects and strong collaborative approach."
The program is funded by a three-year $2.1 million bi-national grant from the ArcelorMittal USA Foundation that was bolstered by $3 million in matches from the National Fish and Wildlife Foundation, the EPA, the Fish and Wildlife Service, the Forest Service and the NOAA. The contributions will then be leveraged by grantees to enable a total on-the-ground impact of $9 million throughout the Great Lakes watershed.
"The Great Lakes are among the most important natural resources in the world," said Lou Schorsch, president and CEO, ArcelorMittal Flat Carbon Americas. "The basin is crucial to the well-being of our employees and our communities, as well as to our operations and production, and we are committed to sustaining them. We're confident that these grants will promote positive steps toward significant, measurable improvement of the quality of the Great Lakes."
The ArcelorMittal Great Lakes Restoration Program is an important step toward restoring the ecological integrity of the Great Lakes Basin. The program is designed to address the habitat and ecosystem restoration goals developed through the Great Lakes Regional Collaboration. The Regional Collaboration, created by a Presidential Executive Order, is a wide-ranging, public-private cooperative effort to design and implement a strategy for the restoration, protection, and sustainable use of the Great Lakes.

"This unprecedented coordination of resources helps us to attain the goals identified by the Great Lakes Regional Collaboration," said Lyn Luttner, U.S. Environmental Protection Agency Cleveland Office manager. "Public private partnerships are the key to restoring, enhancing and protecting the waters of the Great Lakes for the benefit of everyone."
These grants were announced today:
Basin-wide Projects
Izaak Walton League of America - The Great Lakes Clean Boats Campaign will help to stop the spread of aquatic invasive species by raising awareness among boaters and anglers about invasive species through educational events and public service announcements.

Illinois
Lake County Stormwater Management Commission - The project will produce a stream corridor restoration plan for Dead Dog Creek, guide stewardship and restoration activities and help improve water quality in Lake Michigan.

Indiana
The Nature Conservancy - This project will establish a program to detect an invasion of hydrilla verticillata in Indiana. The effort will provide a framework to coordinate surveillance efforts between state agencies and community partners.

Michigan


Alger Conservation District - This project will reduce sediment by replacing inappropriately sized culverts at four priority sites on tributaries to Lake Superior. This effort also involves stream restoration and an inventory of road-stream crossings in Alger County.


Monroe County - This project will increase the amount of land devoted to natural habitat in the county by converting 10 acres of county parks into native habitat, controlling exotic species on 200 acres, and providing examples of native habitats on public lands.


Michigan State University - This project will develop quantifiable metrics for prairie fen restoration projects and create a pocket field guide that supports fen restoration and monitoring.
The Nature Conservancy - In an effort to improve reproductive success for piping plover, the project will remove invasive species from 30 miles of prime nesting habitat and provide educational information to visitors near plover nesting sites.
Superior Watershed Partnership - This project will improve sections of the Salmon Trout River Watershed by restoring three miles of stream habitat for fish, reducing sediment input into the river, and collecting data for long-term evaluation of coaster brook trout habitat.


Tip of the Mitt Watershed Council - This project will protect the diversity of aquatic habitats in the Cheboygan River by controlling sediment, nutrients and invasive species.
Watershed Center of Grand Traverse Bay "" This project will conduct a survey of macrophyte beds, comparing current growth and densities of macrophytes to previous studies in Grand Traverse Bay to better understand the ecosystem dynamics and avian botulism.

New York
The Buffalo Niagara Riverkeeper - The project will restore 14 acres of floodplain forest and riparian wetland on Buffalo Creek. In addition, workshops with local landowners and a manual on watershed restoration will be created to promote local stewardship.
The Nature Conservancy - This project involves a comprehensive analysis of invasive species on portions of the Tug Hill plateau as well as the development of an invasive plant identification guide, training workshop and best management practices to control the spread of invasive species.

Ohio


The Lake Erie-Allegheny Partnership for Biodiversity "" This project will promote collaborative conservation among more than 20 conservation organizations in Northeast Ohio by setting up a funding mechanism for wetlands restoration and water quality improvement.
Ohio Environmental Council - This project will advance vernal pool conservation by promoting a vernal pool curriculum, training volunteers in monitoring and developing vernal pool video.

Wisconsin
The City of Manitowoc Parks and Recreation Department "" The project will stabilize 400 feet of shoreline in Red Arrow Beach Park through the creation of sand dunes, restoration of native dune vegetation and development of public educational displays about dune ecosystems.


Ozaukee Washington Land Trust "" Through the removal of invasive plants on 600 acres, planting of 10,000 tree seedlings and volunteer education, the project will restore and improve 1,000 acres of forests, wetlands, and prairies in the Lake Michigan Basin.

For more information on the Great Lakes Watershed Restoration Program including applicant eligibility, eligible projects, and submission requirements visit http://www.nfwf.org/greatlakes/.

About National Fish and Wildlife Foundation

A nonprofit established by Congress in 1984, the National Fish and Wildlife Foundation sustains, restores and enhances the Nation's fish, wildlife, plants, and habitats. The Foundation creates partnerships between the public and private sectors to strategically invest in conservation and the sustainable use of natural resources. . Since its establishment, NFWF has awarded nearly 9,500 grants to over 3,000 organizations in the United States and abroad and leveraged "" with its partners "" more than $400 million in federal funds into over $1.3 billion for conservation. For more information, visit http://www.nfwf.org.

About ArcelorMittal

ArcelorMittal is the world's number one steel company, with 310,000 employees in more than 60 countries. The company brings together the world's number one and number two steel companies, Arcelor and Mittal Steel.

ArcelorMittal is the leader in all major global markets, including automotive, construction, household appliances and packaging, with leading R&D and technology, as well as sizeable captive supplies of raw materials and outstanding distribution networks. An industrial presence in 27 European, Asian, African and American countries exposes the company to all the key steel markets, from emerging to mature, positions it will be looking to develop in the high-growth Chinese and Indian markets.

About ArcelorMittal USA Foundation

The ArcelorMittal USA Foundation makes grants in three primary focus areas: education, environment and healthy and safe communities. In 2007, the foundation provided about $5 million in grants. The Foundation supports those communities in which its employees live and its business and clients operate.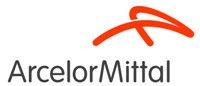 ArcelorMittal