Published 05-08-08
Submitted by Unilever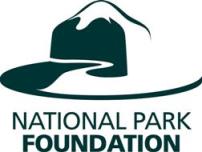 At a reception held on Capitol Hill yesterday evening, Unilever, one of the world's largest consumer products companies, in partnership with the National Park Foundation (NPF), national charitable partner of America's National Parks, awarded grants to 12 national parks and related park Friends Groups across America totaling $240,000. Unilever U.S. President Kevin Havelock presented the grant awards with NPF President and CEO, Vin Cipolla.
"As the longest-standing corporate partner of the National Park Foundation and with contributions and in-kind donations expected to exceed $50 million by year-end, Unilever is very proud of the work we have accomplished together," said Havelock. "As a global company, we believe we have a responsibility to address social, economic, and environmental challenges that impact our consumers and society and our work with the Parks demonstrates our belief that businesses can do well by doing good."
"As the national charitable partner for our parks, the National Park Foundation believes that it is essential to continue the rich tradition in which the parks were founded and have been sustained – public and private interests working in tandem," said Cipolla. "We are privileged to stand together with charitable partners like Unilever to support projects that help ensure America's 391 national parks remain vital and relevant for the next century."
Unilever's Recycling at Work Sustainable Grant Awards are a core part of the organization's commitment to preserve and protect America's National Parks through the National Park Foundation. Established as a program within the Foundation in 1998, the Recycling at Work Grants are open to all 391 national parks and awarded to parks that have demonstrated a need for employing sustainable lumber to enhance park infrastructure and, in turn, enhance the visitor experience.
This year's Unilever Recycling at Work Sustainable Grant program recipients include:
Flight 93 Memorial – $17,500 for Sustainable Decking and a Ramp at the park's new headquarters building
Gateway National Recreation Area, Jamaica Bay Unit – $48,000 for Ecology Village Tent Platforms
Great Sand Dunes National Park National Park and Preserve – $7,900 for replacement of handicapped-accessible Dunes View Boardwalk
Ninety Six National Historic Site – $26,500 for refurbishment of Park footbridges
Yellowstone National Park – $50,000 for the Trails Fund Initiative

 

Since 1998, Unilever has also awarded more than $1 million in discretionary grants through the National Park Foundation to enhance parks and support their sustainability initiatives. The 2008 recipients of Unilever funded discretionary grants include:

 
Padre Island National Seashore – $15,000 for Kemp's Ridley Sea Turtle Preservation Program
National Capital Region – $10,000 for the National Cherry Tree Replacement Fund
The Battery Conservancy – $10,000 for the Conservancy's continued restoration efforts in lower Manhattan
Pea Ridge National Military Park – $10,000 for the restoration of the Park's historic trail system
Save Ellis Island, Inc. – $5,000 for the restoration of Ellis Island and Fort Mason
Statue of Liberty National Monument, Discover Liberty Exhibit – $30,000 representing the first installment of a two-year, $65,000 commitment
Weir Farm Trust – $10,000 for continued restoration efforts in the Park

 

"We are proud of Unilever's partnership with the National Park Foundation and our involvement with the National Park Service. This commitment is an integral part of our work in the area of social responsibility and sustainable development and we look forward to continuing our partnership," Havelock concluded.
About Unilever

Unilever's mission is to add vitality to life. We meet everyday needs for nutrition, hygiene and personal care with brands that help people feel good, look good and get more out of life. Each day, around the world, consumers make 160 million decisions to purchase Unilever products.

In the United States, the portfolio includes major brand icons such as: Axe, "all," Ben & Jerry's, Bertolli, Breyers, Caress, Country Crock, Degree, Dove personal care products, Hellmann's, Klondike, Knorr, Lipton, Popsicle, Promise, Q-Tips, Skippy, Slim-Fast, Snuggle, Suave, Sunsilk and Vaseline. All of the preceding brand names are registered trademarks of the Unilever Group of Companies. Dedicated to serving consumers and the communities where we live, work and play, Unilever employs more than 14,000 people in both the United States and Puerto Rico – generating nearly $11 billion in sales in 2007. For more information, visit www.unileverusa.com.

About the National Park Foundation

The National Park Foundation (www.nationalparks.org) is a 501©(3) organization chartered by Congress in 1967 to continue a century-long tradition of private philanthropy ensuring funding to preserve and enhance the legacy of our national parks. As the official non-profit partner of America's National Parks, the National Park Foundation does not receive federal appropriations for their support. The National Park Foundation serves to strengthen the connection between the American people and their national parks by raising private funds, making strategic grants, creating innovative partnerships and increasing public awareness. Support of the National Park Foundation ensures that the evolving history and rich heritage of our nation remains vital and relevant.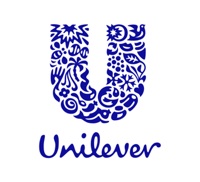 Unilever
Unilever
Unilever is one of the world's leading suppliers of fast moving consumer goods with operations in over 100 countries and sales in 190. Consumers buy 170 billion Unilever packs around the world every year, and our products are used over two billion times a day. We have more than 171,000 employees, and generated annual sales of €46.5 billion in 2011. More than half our sales are generated in emerging markets (56% in 2011). Working to create a better future every day, we help people feel good, look good and get more out of life with brands and services that are good for them and good for others. Our portfolio includes some of the world's best known brands including Knorr, Hellmann's, Lipton, Dove, Vaseline, Persil, Cif, Radox, Sure and Lifebuoy.
Our ambition is to double the size of our business, whilst reducing our overall environmental impact (including sourcing, consumer use and disposal). We are also committed to doing what we can to improve health, nutrition and hygiene, with a target to help more than a billion people take action to improve their health and well-being, as well as sourcing all our agricultural raw materials sustainably by 2020. All of these goals are itemised in around 50 time-based commitments in our Unilever Sustainable Living Plan.
Unilever has led the Food Producers sector in the Dow Jones Sustainability World Indexes for 14 consecutive years and has regained the leadership of the Food and Beverage supersector. We are included in the FTSE4Good Index Series and attained a top environmental score of 5, leading to inclusion in the FTSE4Good Environmental Leaders Europe 40 Index. In 2011 Unilever led the Climate Counts Company Scorecard and were named #1 in the list of Global Corporate Sustainability Leaders in GlobeScan Inc. and SustainAbility Ltd's latest annual survey (2012).
For more information about Unilever and its brands, please visit www.unilever.com
More from Unilever