Published 02-06-08
Submitted by APCO Worldwide
February 6, 2008 - One of the basic tenents of corporate social responsibility (CSR) is that how you do business is just as important as what you do. It underscores the belief that corporations have a responsibility, and indeed should be held accountable for the impact they have on people and the planet.
Maybe it's time to take the learnings of CSR into the political arena and let candidates know that how they run will be key to their success. If we can successfully hold corporations to a higher standard, we can do the same with candidates -- let's call it Political Social Responsibility "" PSR.
CSR goes beyond complying with the law -- it's about responsibility, accountability and transparency in corporate operations, practices and policies that influence their entire supply chain.
PSR would set the same type of standards for political campaigns -- with the candidate setting standards and holding their supply chain responsible and accountable for how the campaign operates.
A few examples from the CSR world: apparel and footwear companies are held responsible for the actions of the floor supervisor in factories throughout Asia where their products are made. The coffee industry is held responsible for ensuring that growers get a fair price for their beans. And we hold the lumber industry responsible for how and where their supplies are procured. To meet these new expectations, successful companies have changed business practices and policies and must constantly work to ensure that they are complied with "" no matter how tough the market gets.
In a PSR world, candidates will be held accountable for their supply chain. Whether it is a husband, wife, colleague, paid political consultant or a volunteer, their actions and comments "" on the national stage or at the local diner "" will need to comply with the policies on how the campaign will conduct itself. Beyond the candidate's platform, policies would clearly state how campaign staff will conduct themselves on issues of race, gender, religion and how they are expected to deal with rumors and innuendo. All those who are working on behalf of the campaign "" paid staff and volunteers "" would agree to abide by those standards and policies. And the candidate would work to ensure compliance "" no matter how tough the race gets.
In today's world, campaigns and candidates nimbly try to distance themselves from sensitive issues and insensitive remarks, while quietly milking controversy for political gain. Recent campaign tussles over race and religion have inspired finger-pointing and denial at the highest levels while simultaneously disillusioning "" and infuriating "" many primary voters. The jury is still out on where all this will lead, and how ugly things will get along the way. But one fact is clear: we are a long way from universal standards of PSR, and there is no indication that politicians and the campaign supply chains that support them are ready to voluntarily adopt a meaningful code of political conduct.
Some say that CSR is nothing more than enlightened self-interest "" by meeting stakeholders' new expectations on how they conduct business, companies maintain the permission to operate "" both legally and socially.
Perhaps PSR can serve the same purpose "" by meeting voters' new expectations on how to run a campaign, candidates will maintain the permission to run"¦ and eventually earn the permission to govern.
Ellen Mignoni, senior vice president in APCO Worldwide's Washington, D.C., office, helped to build APCO's global corporate responsibility practice. She provides clients with positioning, corporate responsibility and communication counsel. She also assists private foundations and nonprofit organizations with strategic planning, positioning, program development and communication.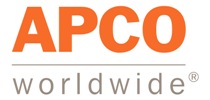 APCO Worldwide
APCO Worldwide
Founded in 1984, APCO Worldwide is an independently owned global communication consultancy with offices in major cities throughout the Americas, Europe, the Middle East, Africa and Asia. APCO was named 2006 Agency of the Year by PR Week; 2007, 2006 and 2005 European Consultancy of the Year by Public Affairs News; and 2004 Public Affairs Agency of the Year by The Holmes Report. Clients include corporations, governments, industry associations and nonprofit organizations. Headquartered in Washington, D.C., APCO includes among its clients seven of the top 10 companies on Fortune's Global 500. Core services include corporate, investor and internal communication; crisis management; issue management; government relations; litigation communication; media relations; coalition building; opinion research; market entry; corporate responsibility and online communication. APCO is a majority women-owned business. APCO is non-partisan and unaffiliated with any of the presidential candidates or campaigns. For more information, please visit www.apcoworldwide.com.
More from APCO Worldwide