Published 02-20-08
Submitted by Henkel
SCOTTSDALE, Ariz., Feb. 20 /PRNewswire/ -- In a pioneering effort, Henkel has announced a 3-year commitment to invest in Arizona State University's (ASU) Global Institute of Sustainability to work on Life Cycle Impact Analysis (LCIA). LCIA is a process to measure the total environmental impact in every stage of a product's life, from "cradle to grave." In large part, Henkel's products are designed to clean, treat and protect surfaces. Therefore, inventing "greener" consumer packaged goods, such as detergents and soaps, and an array of personal care products, requires complete understanding of their impact on the environment.
(Logo: http://www.newscom.com/cgi-bin/prnh/20030605/HENKYLOGO )
LCIA provides a significant opportunity to establish a new methodology that quantifiably identifies stress to the environment and reveals how this stress may influence categories like ozone depletion, global warming, acidification, environmental toxicology, and other environmental factors. Focusing on the LCIA of consumer products used everyday, the Henkel-ASU partnership provides a new multi-disciplinary platform, where material scientists and industrial ecologists will work together to innovate for a more sustainable future.
"We are delighted to invest in this program and pioneer the development in a new industry frontier for ecological development," said Brad Casper, President and CEO-The Dial Corporation, A Henkel Company. "As sustainability is a part of our DNA and is a core value of our parent company, Henkel KGaA, we are looking to further strengthen our own environmental commitment as well as share our learned knowledge to develop new standards for our industry."
While many practices aim for "environmentally-friendly" status by changes in product development or the supply chain management cycle, there is currently no way to measure the combined impact of these initiatives on the environment. The fundamental goal of the Henkel-ASU LCIA project is not only to quantify life cycle considerations (with an emphasis on carbon emissions) but to educate consumers and supply chain management, which are both becoming increasingly aware of sustainability, and to influence decisions based on this awareness. The objectives of the partnership are:
1. To acquire a new framework of understanding and develop a Life Cycle Impact Analysis model/methodology, which Henkel will use to apply best business practices for consumer goods manufacturers.
2. To exchange knowledge between the ASU academic scholars and Henkel innovators about the ecological and environmental impacts during every stage of the product life cycle.
3. To give ecological definitions to terms often loosely used such as "green."
"This Henkel-ASU partnership is an example of the ways that the Global Institute of Sustainability is working with corporations to reduce the environmental effects of industrial processes. Such collaborations can greatly expand the impact of our sustainability research," said Dr. Jonathan Fink, the Julie Ann Wrigley Director of ASU's Global Institute of Sustainability (GIOS).
About Henkel
For more than 130 years, Henkel has been a leader with brands and technologies that make people's lives easier, better and more beautiful. Henkel operates in three business areas -- Home Care, Personal Care, and Adhesives Technologies -- and ranks among the Fortune Global 500 companies. In fiscal 2006, Henkel generated sales of 12.740 billion euros and operating profit of 1,298 million euros. Our 52,000 employees worldwide are dedicated to fulfilling our corporate claim, "A Brand like a Friend," and ensuring that people in more than 125 countries can trust in brands and technologies from Henkel.
About ASU
Arizona State University is creating a new model for American higher education, an unprecedented combination of academic excellence, entrepreneurial energy and broad access. This New American University is a single, unified institution comprising four differentiated campuses positively impacting the economic, social, cultural and environmental health of the communities it serves. Its research is inspired by real world application, blurring the boundaries that traditionally separate academic disciplines. ASU serves more than 64,000 students in metropolitan Phoenix, Arizona, the nation's fifth largest city. ASU champions intellectual and cultural diversity, and welcomes students from all fifty states and more than one hundred nations across the globe.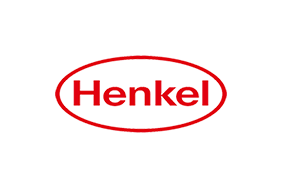 Henkel
Henkel
About Henkel in North America
In North America, Henkel operates across its three business units: Adhesive Technologies, Beauty Care, and Laundry & Home Care. Its portfolio of well-known consumer and industrial brands includes Schwarzkopf® hair care, Dial® soaps, Right Guard® antiperspirants, Persil®, Purex®, and all® laundry detergents, Snuggle® fabric softeners as well as Loctite®, Technomelt® and Bonderite® adhesives. With sales of around 6 billion US dollars (5 billion euros) in 2019, North America accounts for 26 percent of the company's global sales. Henkel employs approximately 9,000 people across the U.S., Canada and Puerto Rico. For more information, please visit www.henkel-northamerica.com, and on Twitter @Henkel_NA.
About Henkel
Henkel operates globally with a well-balanced and diversified portfolio. The company holds leading positions with its three business units in both industrial and consumer businesses thanks to strong brands, innovations and technologies. Henkel Adhesive Technologies is the global leader in the adhesives market – across all industry segments worldwide. In its Laundry & Home Care and Beauty Care businesses, Henkel holds leading positions in many markets and categories around the world. Founded in 1876, Henkel looks back on more than 140 years of success. In 2019, Henkel reported sales of more than 20 billion euros and adjusted operating profit of more than 3.2 billion euros. Henkel employs more than 52,000 people globally – a passionate and highly diverse team, united by a strong company culture, a common purpose to create sustainable value, and shared values. As a recognized leader in sustainability, Henkel holds top positions in many international indices and rankings. Henkel's preferred shares are listed in the German stock index DAX. For more information, please visit www.henkel.com.
More from Henkel