Published 12-05-07
Submitted by Henkel
DUESSELDORF, GERMANY and GULPH MILLS, PA - December 5, 2007 - /PRNewswire/ - Henkel has appointed Anke Meier as its first global Diversity Manager, extending the strategic advantages of the company's inherent diversity. Meier reports directly to Kasper Rorsted, Vice Chairman of the Henkel Management Board and Executive Vice President Human Resources. In 11 years with the company, Meier has gathered significant experience abroad in various international finance-related positions. She was previously Henkel's chief financial officer in the UK and Ireland and served on Henkel's global Audit team, working at many of the company's international sites.
(Logo: http://www.newscom.com/cgi-bin/prnh/20030605/HENKYLOGO )
An economist by profession, Meier is delighted to receive this new responsibility. "The level of personnel diversity that we have in our own ranks - manifested, for example, in different areas of expertise, cultures and age structures - is enormous. We are committed to supporting our employees in developing their various abilities and skills. We also want to make sure that they know how much we appreciate their individual qualities and distinctive characteristics as important assets for our company. Our aim now is to further develop and strategically deploy these factors of success. The position, newly created at Henkel, is for me both an honor and an exciting challenge."

With 53,000 employees from 110 nations, Henkel is one of the most internationally aligned German companies. Given this background, diversity management is an important issue at Henkel. With this newly created position, Henkel intends to strengthen diversity as a strategic factor for success within today's internationally competitive environment. "Only through the diversity of our employees can we understand the markets of the more than 125 countries in which we are represented by our products. The better we are able to harness diversity, the more successful we will be as a global player," commented Rorsted, underlining the importance of this decision.

In 2006, Henkel developed its "Diversity Cockpit," a program to gather and organize the most important worldwide statistics on the subject of diversity within the company. One result from this research showed that the proportion of female managers employed at Henkel exceeds 25 percent, above the European market average. In addition to gender, the "Cockpit" also reveals dimensions on age and internationality in the worldwide managerial structure at Henkel.

Early in 2007, Henkel signed the initiative "Diversity as an Opportunity - the Diversity Charter of German Companies," on the basis of which representatives of Germany's business world have been supporting the diversity concept.
In North America, Henkel markets a wide range of well-known consumer and industrial brands, including Dial(R) soap, Purex(R) laundry detergent, Right Guard(R) antiperspirants, got2b(R) hair gels, Duck(R) brand duct tape, and Loctite(R) adhesives.
For more than 130 years, Henkel has been a leader with brands and technologies that make people's lives easier, better and more beautiful. Henkel operates in three business areas - Home Care, Personal Care, and Adhesives Technologies - and ranks among the Fortune Global 500 companies. In fiscal 2006, Henkel generated sales of 12.740 billion euros and operating profit of 1,298 million euros. Our 53,000 employees worldwide are dedicated to fulfilling our corporate claim, "A Brand like a Friend," and ensuring that people in more than 125 countries can trust in brands and technologies from Henkel.

Photos can be downloaded from www.henkel.com/press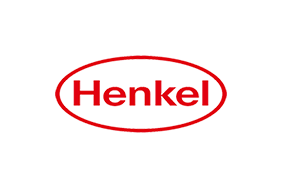 Henkel
Henkel
About Henkel in North America
In North America, Henkel operates across its three business units: Adhesive Technologies, Beauty Care, and Laundry & Home Care. Its portfolio of well-known consumer and industrial brands includes Schwarzkopf® hair care, Dial® soaps, Right Guard® antiperspirants, Persil®, Purex®, and all® laundry detergents, Snuggle® fabric softeners as well as Loctite®, Technomelt® and Bonderite® adhesives. With sales of around 6 billion US dollars (5 billion euros) in 2019, North America accounts for 26 percent of the company's global sales. Henkel employs approximately 9,000 people across the U.S., Canada and Puerto Rico. For more information, please visit www.henkel-northamerica.com, and on Twitter @Henkel_NA.
About Henkel
Henkel operates globally with a well-balanced and diversified portfolio. The company holds leading positions with its three business units in both industrial and consumer businesses thanks to strong brands, innovations and technologies. Henkel Adhesive Technologies is the global leader in the adhesives market – across all industry segments worldwide. In its Laundry & Home Care and Beauty Care businesses, Henkel holds leading positions in many markets and categories around the world. Founded in 1876, Henkel looks back on more than 140 years of success. In 2019, Henkel reported sales of more than 20 billion euros and adjusted operating profit of more than 3.2 billion euros. Henkel employs more than 52,000 people globally – a passionate and highly diverse team, united by a strong company culture, a common purpose to create sustainable value, and shared values. As a recognized leader in sustainability, Henkel holds top positions in many international indices and rankings. Henkel's preferred shares are listed in the German stock index DAX. For more information, please visit www.henkel.com.
More from Henkel