Published 05-09-08
Submitted by 1Sky
One Climate. One Future. One Chance.
TAKOMA PARK, MD - May 9, 2008 - 1Sky, a new national campaign on climate change, announced today that over 465 events in 43 states and the District of Columbia and Puerto Rico are planned for Mother's Day weekend where mothers in local communities will gather with their children, families, and friends to communicate the big picture on climate change to the U.S. Congress.
The events are being organized as part of a Mother's Day call to action by 1Sky, a campaign dedicated to ensuring bold federal legislation on climate change as soon as possible. Communities nationwide will host events during Mother's Day weekend to create murals that convey their vision of climate change consequences and the urgent need for bold congressional solutions. The murals will be delivered by 1Sky after the mural creation events to the relevant congressional representatives from each mother's district.
Gillian Caldwell, Campaign Director for 1Sky and a mother of two, said that the Mother's Day events were an especially fitting call for urgent action by congress on climate change. "Mothers are key caretakers of children and future generations," she said, "and these mothers are standing up for their children and families in the social justice tradition of Julia Ward Howe, the founder of Mother's Day in the 1800s."
"change and its threats are already here," Caldwell said, "but without bold and immediate solutions from our government, future generations will face severe threats to their health, safety, and economic security."
Caldwell also said that the problem of climate change is not unsolvable. "Top scientists like James Hanson who serves on the 1Sky Scientific Advisory Committee tell us that science-based solutions are available---solutions that would create enormous potential for economic growth and new pathways out of poverty as well as protecting our health, safety, and the planet itself."
"What is required," Caldwell said, "is the political will to pass policy at the scale of the problem. Nothing being discussed right now meets the challenge we are confronting. And time is running out."
As part of the national call to action coordinated by the 1Sky campaign, Greeenpeace and True Majority are organizing over 100 Mommy Meetups and Stroller Rallies, where mothers and children are gathering and sending collective audio-greeting cards to their Congress members.
About 1Sky
1Sky is a collaborative campaign with a single purpose: shifting federal policy toward the prosperity of a sustainable, low-carbon economy. Through innovative solutions and cutting-edge media, Internet, field and organizing strategies, 1Sky gives organizations and individuals across the country the power they need to make history. To find out more about 1Sky and the 1Sky Solutions, visit www.1sky.org.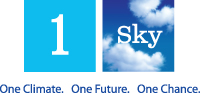 1Sky
1Sky
THE 1SKY CAMPAIGN The time is ripe to ignite a bold, diverse and unified American movement for climate solutions. 1Sky has been launched to create a self-propelling, ever-accelerating movement demanding bold federal climate policy in the United States. It will prevent catastrophic climate change by galvanizing organizations and individuals across the country around a hopeful vision for our shared future.
More from 1Sky