Published 04-30-08
Submitted by Adina World Beat Beverages
SAN FRANCISCO, CA - April 29, 2008 - Adina for Life, Inc., a lifestyle brand focused on organic, fair trade coffee drinks and other healthful beverages, announced today that it received more than $6.6 million in financing from a private equity transaction.
The Series C Preferred round was led by Sherbrooke Capital, a Boston-based venture capital firm that provides growth capital to companies in the Health and Wellness industry. The Seraph Group was also a key participant, with Partnership Capital Growth serving as exclusive financial advisor on the transaction.
The capital infusion will allow Adina to meet the tremendous demand for its World Beat Beverages, which include Fair Trade Certified(TM) bottled (RTD) coffees, as well as teas and other organic juice beverages sold in the U.S. The market for organic beverages in the U.S. increased 97% in the past five years, according to Mintel. Based on data from leading certification agency, Transfair USA, growth of Fair Trade products was up 42% in 2006 versus the prior year.
"Demand for these products is now coming from the mainstream," CEO and Co-Founder Greg Steltenpohl said. "This funding will enable us to pursue our mission with a phenomenal team that can take Adina to the next level, while expanding capacity to ensure we meet consumer demand."
Steltenpohl, who was the founder of fresh juice pioneer Odwalla, Inc., said he is particularly pleased with the expertise Sherbrooke Capital brings to Adina. The firm has deep experience in the beverage space, having made successful investments in Oregon Chai and Izze Beverage. In addition, Sherbrooke General Partner John Bello, who was Founder and CEO of SoBe Beverages, will join Adina's Board of Directors.
According to Bello, "For coffee lovers who crave a healthy, natural high, it's Adina for Life. The RTD coffee category is hot - and with exotic, authentic imagery, great flavors, socially responsible better-for-you positioning, and impeccable timing Adina is in the eye of the perfect marketing storm."
Adina's operating team will be enhanced by beverage veteran Bruce Schroder, who joins the company as President and Chief Operating officer. Prior to joining Adina, Schroder ran the StarBucks/Pepsi Frappaccino Joint Venture and had senior operating experience with Peet's Coffee.
"We are very excited about our investment in Adina," John Giannuzzi, Managing General Partner of Sherbrooke Capital, said. "The company has done a terrific job of developing great tasting, better-for-you products that are differentiated and unique. We believe there is a tremendous opportunity for such products in a market that has been dominated by a single product, namely Starbucks Frappaccino."
An innovative part of the transaction was the commitment from the company and investors to fund the establishment of a charitable foundation that will further the sustainable development goals of Adina. The foundation will be led by Adina Co-Founder Magatte Wade-Marchand of Senegal.
"This foundation will further embody Adina's authentic commitment to promote sustainable economic growth in the developing world," Wade-Marchand said. "We will work through an integrative and holistic strategy focusing on the key foundation components of any healthy society: its children, women and food supply."
Adina launched its first line of Adina Juice Coolers in 2005, and added its Adina Organic Fair Trade Certifiedâ"¢ line of coffees and teas in late 2007. The company's products have met with acclaim from beverage industry analyst BevNET, as well as from the trade.
Whole Foods placed Adina's coffees on its mandatory product list for all stores nationwide, while all of the Adina lines have been approved for national distribution by UNFI, the top distributor of natural products. The company has just opened distribution with Costco warehouses in Northern California, and can be found in other major retail locations, such as Wegmans, Cost Plus and Ralphs.
About Adina
Adina for Life, Inc., was founded in 2004, to create unique, delicious and healthy World Beat Beverages inspired by recipes from around the world. From ingredient sourcing to business decisions, Adina champions healthy, sustainable, organic, fair-trade and "triple bottom-line" practices. The Adina Organic Fair Trade Certifiedâ"¢ line of coffees and tea was launched in late 2007. For more information, please visit the Adina website at www.adinaworld.com.
About Sherbrooke Capital
Sherbrooke Capital is a venture capital fund that provides growth capital to build successful companies in the rapidly growing health and wellness industry. Sherbrooke has particular expertise in the natural food and beverage space, having backed companies such as Oregon Chai, Izze Beverage, Food Should Taste Good and Immaculate Baking. For more information, please visit the Sherbooke Capital website at www.sherbrookecapital.com.
About Partnership Capital Growth
Partnership Capital Growth is a FINRA/SIPC-licensed broker dealer that provides full-service merger and acquisition, financing and capital structure advisory services to middle market companies. PCGA focuses exclusively on consumer products and services in the areas of healthy, active and sustainable living. For more information, please visit the Partnership Capital Growth website.
About Seraph Group
Seraph Group is a global private investment group made up of business leaders and entrepreneurs. This network brings access, expertise and capital to fast growth enterprises across multiple industries and geographic areas.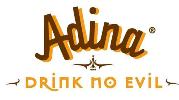 Adina World Beat Beverages
Adina World Beat Beverages
Our mission is to create the magical experience of connecting people beyond borders by providing healthy, exotic and delicious beverages, original music, and lifestyle products infused by the spirit of world cultures. For our ingredients, we are committed to seeking out small producers who share our vision - from organic strawberry farmers in California to lavender growers in France. We support a sustainable supply chain, and always choose organic ingredients whenever possible. It's pretty simple: we want our juices to be good for everybody; the folks who drink them, and the folks who make them. We offer three different product lines inspired by recipes from around the world. -Organic Juice Coolers: Lime Mint, Passion Fruit Yerba Mate, Spicy Pineapple Ginger, and Lavender Lemonade. -Organic and Fair Trade Iced Coffees & Teas: Sumatran Iced Vanilla Latte, Guatemalan Iced Mocha, Ethiopian Iced Espresso, and Indian Iced Chai Latte. -Miracle Fruit Juice Blends: Super Pomegranate with Mangosteen, Super Acai with Purple Maize, and Super Goji with Mango.
More from Adina World Beat Beverages