Published 04-13-09
Submitted by Rockwell Automation
MILWAUKEE, WI. - April 13, 2009 - Rockwell Automation is recognized for the second year as one of the "world's most ethical companies" by the Ethisphere Institute, an international think-tank based in New York dedicated to the advancement of best practices in business ethics, corporate social responsibility, anti-corruption and sustainability. The selection process included reviewing the ethical and legal performance of global companies from over 100 countries and 35 industries, from which 99 were selected as winners by the Ethisphere Institute.

"We are excited to be recognized as a global leader in ethics, corporate citizenship and sustainability," said Keith Nosbusch, Rockwell Automation chairman and CEO. "We believe in growing responsibly and building trust by acting with integrity. I want to thank our 20,000-plus employees who earned this award."
The Institute rankings are based on factors that go to the heart of corporate governance and environmentalism, including innovation that contributes to public well being and the use of fewer resources. Companies are also judged on corporate governance, legal and regulatory reputation and track record, executive leadership, industry leadership, and internal systems and ethics compliance programs.
"Rockwell Automation has proven to be one of the world leaders in upholding high ethical standards, making it a true standout in its industry especially as unethical business actions and decisions grab the headlines each day," said Alexander Brigham, executive director of Ethisphere Institute.
"The competition for this year's World's Most Ethical Companies was very strong and we applaud Rockwell Automation for rising to the top. Rockwell Automation recognizes that being ethical is not only the right thing to do, it is also good business practice and leads to more successful and profitable operations."

Rockwell Automation, Inc. (NYSE: ROK), is a leading global provider of industrial automation power, control and information solutions that help manufacturers achieve a competitive advantage in their businesses. The company brings together leading global brands in industrial automation which include Allen-Bradley(R) controls and services and Rockwell Software(R) factory management software. Headquartered in Milwaukee, Wis., the company employs about 21,000 people serving customers in more than 80 countries.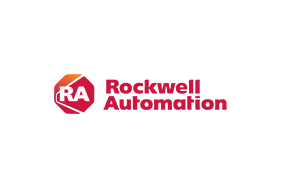 Rockwell Automation
Rockwell Automation
Rockwell Automation Inc. is a global leader in industrial automation and digital transformation. We connect the imaginations of people with the potential of technology to expand what is humanly possible, making the world more productive and more sustainable. Headquartered in Milwaukee, Wisconsin, Rockwell Automation employs approximately 23,000 problem solvers dedicated to our customers in more than 100 countries. To learn more about how we are bringing The Connected Enterprise to life across industrial enterprises, visit www.rockwellautomation.com
More from Rockwell Automation