Published 06-12-08
Submitted by Rockwell Automation
Doug Hagerman, Rockwell Automation senior vice president, general counsel and secretary, accepts the award from Stephen R. Martin, editor-in-chief of Ethisphere magazine, at a joint conference, Driving Profit through Ethical Leadership, in New York.
MILWAUKEE, WI - June 12, 2008 - Rockwell Automation (NYSE: ROK) today announced its 2007 Corporate Responsibility Report is now available. Titled Growing Responsibly, the report reviews how Rockwell Automation's products and services help customers meet their sustainability objectives. Additionally the report provides metrics on Rockwell Automation's own performance, which included reducing electricity, liquid fuel and natural gas usage; direct and indirect carbon emissions; and solid waste generation.
"Rockwell Automation is focused on growth. It's more than just an eye on our revenues and profit margins. We know our growth - our sustainability as a company - depends on the growth of our customers, employees and communities," said Keith D. Nosbusch, Rockwell Automation chairman and CEO. "Some call it responsibility. Others call it sustainability. The core value is the same. For us, growing responsibly is doing what's right not only for business performance, but also for our customers, employees, communities, shareholders and the world around us."
Nosbusch believes responsibility adds to the bottom line. Many Rockwell Automation customers have adopted sustainability goals. The company supports these efforts with products and solutions to help make factories safer, more energy efficient and cleaner, which benefits surrounding communities as well.
Rockwell Automation helps customers:
Reduce energy consumption, minimize waste and decrease environmental impact, while providing new energy sources for the future, all without impeding growth
Track and trace the materials that go into their plants and the products that come out to help ensure product quality and safety
Access information needed to monitor, optimize, control and report issues in an increasingly regulated environment
Increase employee and equipment safety
"Sustainable production helps our customers achieve business goals that have always been a priority - use equipment and systems as efficiently as possible, increase productivity, reduce costs and quickly respond to customers," commented Nosbusch. "Throughout our history, every time customers have faced new business and manufacturing opportunities, we have been there to help them find solutions. We view sustainability - growing responsibly - as another one of those opportunities to innovate for customer success."
Company's Environmental and Workplace Safety Performance Continues Positive Trend
As Rockwell Automation has evolved from a U.S.-based hardware business to a global technology company, it's become more of a "light manufacturer." Even though the company has experienced significant growth, it has held steady or reduced its environmental impact. From 2006 to 2007, the company reduced electricity usage by 14 percent and used 7 percent less liquid fuels and natural gas. In addition, Rockwell Automation:

Reduced indirect and direct carbon dioxide emissions resulting from energy consumption by 14 percent normalized to total sales
Reduced solid waste generation by 43 percent normalized to total sales
Recycled or reclaimed 80 percent of solid waste generated
Other highlights from Rockwell Automation's Corporate Responsibility Report include:
Achieved all three worldwide safety goals for second consecutive year

-Recordable case rate: 1.07 recordable cases per 100 employees
-Lost work day case rate: 0.24 lost work day cases per 100 employees
-Lost work day rate: 4.7 per 100 employees
Increased U.S. minority supplier spend from $8 million in 2004 to nearly $43.6 million in 2007
Introduced a Supplier Code of Conduct to first-tier suppliers
Charitable Corporation, combined with other company funds and efforts, contributed $6.5 million in cash and in-kind donations worldwide
Governance Metrics International rating was a 10 out of a possible 10, as of August 31, 2007
Institutional Shareholder Services Corporate Governance Quotient as of January 18, 2008 was an Index Ranking of 74.3 and Industry Ranking of 96.8
Awards and new memberships: FTSE 4 Good Index of companies, U.S. EPA SmartWay Transport(R) Partnership, Wisconsin Green Tier program, and British Safety Council International Safety Award
Rockwell Automation's Corporate Responsibility is available online at http://www.rockwellautomation.com/about_us/responsibility.html. To order printed copies, please e-mail RATrustedPartner@ra.rockwell.com.
Rockwell Automation, Inc.
Rockwell Automation, Inc. (NYSE: ROK), is a leading global provider of industrial automation power, control and information systems and services that help manufacturers achieve a competitive advantage in their businesses. The company brings together leading brands in industrial automation, including Allen-Bradley controls and services and Rockwell Software factory management software. Headquartered in Milwaukee, Wis., the company employs about 20,000 people serving customers in more than 80 countries.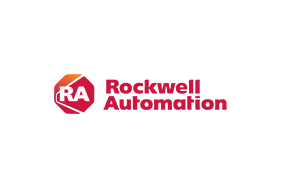 Rockwell Automation
Rockwell Automation
Rockwell Automation, Inc. (NYSE: ROK), is a global leader in industrial automation and digital transformation. We connect the imaginations of people with the potential of technology to expand what is humanly possible, making the world more productive and more sustainable. Headquartered in Milwaukee, Wisconsin, Rockwell Automation employs approximately 26,000 problem solvers dedicated to our customers in more than 100 countries. To learn more about how we are bringing the Connected Enterprise to life across industrial enterprises, visit www.rockwellautomation.com.
More from Rockwell Automation