Published 04-24-09
Submitted by P&G
CINCINNATI, April 24, 2009 /PRNewswire/ -- The Procter & Gamble Company (NYSE: PG) was announced as one of International Data Group's InfoWorld's Green 15 award winners for 2009 for its success in reducing travel through the adoption and implementation of its Video Collaboration Studios (VCS) using Cisco's Telepresence technology. This honor is part of the InfoWorld's Green 15 special feature published yesterday on InfoWorld.com.
(Logo: http://www.newscom.com/cgi-bin/prnh/20090115/CLTH035LOGO-a )
Companies around the world have embraced green technology to drive projects and develop products aimed at boosting energy efficiency, trimming waste, and reducing or eliminating the use or the production of harmful substances. The InfoWorld Green 15 awards recognize the 15 most innovative IT initiatives that fall under this umbrella of sustainability.
P&G is constantly looking for efficient ways to utilize available resources. To better enable employee connection and communication and to deliver on its renewed commitment to sustainability, P&G identified, and ultimately implemented, a green strategy supported by a high-end communications system. Telepresence is not only a good business decision but it also has tremendous environmental benefits.
P&G began deploying Video Collaboration Studios across its global network in October 2007 with the goal of implementing 43 studios in just nine months. Today, there are more than 50 studios up and running saving the company millions in travel costs with the expectation that these saving will continue to grow as more studios are added and video enabled collaboration tools become embedded in business practices.
A significant benefit of the technology is the ability to reduce the environmental impact of traveling. From July 2008 to December 2008, VCS helped P&G eliminate 6000 international flights "" the equivalent of taking 3000 cars off the road for a year.
"VCS is a powerful part of an organization's plan to reduce costs, reduce our environmental footprint, increase productivity and ensure results-based collaboration. You can be in Guangzhou in the morning, Rome for lunch, and Caracas in the afternoon "" and still be home for dinner," says Laurie Heltsley, Director, Global Business Services Strategic Projects, The Procter and Gamble Company.
P&G was also recently recognized by the Financial Times and Just Means with the 2008/2009 Social Innovation Award for its work in shaping the new world of sustainable and socially responsible enterprise. P&G was also recently recognized in Corporate Responsibility Officer Magazine's 10th Annual 100 Best Corporate Citizens List(R), which ranks companies according to their environmental, climate change, human rights, philanthropic, employee relations, financial and governance practices. P&G was ranked 14th out of the 100 companies included on the list. For more information on P&G's commitment to sustainability, visit http://www.pg.com/ sustainability.

About Procter & Gamble
Three billion times a day, P&G brands touch the lives of people around the world. The company has one of the strongest portfolios of trusted, quality, leadership brands, including Pampers(R), Tide(R), Ariel(R), Always(R), Whisper(R), Pantene(R), Mach3(R), Bounty(R), Dawn(R), Gain(R), Pringles(R), Charmin(R), Downy(R), Lenor(R), Iams(R), Crest(R), Oral-(R), Actonel(R), Duracell(R), Olay(R), Head & Shoulders(R), Wella(R), Gillette(R), Braun(R) and Fusion(R). The P&G community includes approximately 138,000 employees working in over 80 countries worldwide.
Please visit http://www.pg.com for the latest news and in-depth information about P&G and its brands.

About InfoWorld Media Group
InfoWorld Media Group helps IT Decision Makers choose the right technology, within the context of a cohesive strategy for business impact at their organizations. InfoWorld identifies and promotes emerging technology segments that add unique value for the organizations that implement them, as well as the vendors that provide those solutions. Using an integrated communications approach including online, events, research, and a continued investment in an independent Test Center, InfoWorld analysts and editors provide hands-on analysis and evaluation, as well as expert commentary on issues surrounding emerging technologies and products. Visit InfoWorld at http://www.infoworld.com.

About International Data Group
International Data Group (IDG) is the world's leading technology media, events, and research company. IDG's online network includes more than 450 web sites spanning business technology, consumer technology, digital entertainment and video games worldwide. IDG also publishes more than 300 magazines and newspapers in 85 countries. IDG's media brands include CIO, CSO, Computerworld, GamePro, InfoWorld, Macworld, Network World, and PC World. IDG's lead-generation service, IDG Connect, matches technology companies with an audience of engaged, high-quality IT professionals, influencers, and decision makers.
IDG is a leading producer of more than 750 technology-related events including Macworld Conference & Expo, LinuxWorld Conference & Expo, Entertainment for All Expo (E for All), DEMO, Storage Networking World, and IDC Directions. IDC, a subsidiary of IDG, is the premier global provider of market intelligence, advisory services, and events. Over 900 IDC analysts in more than 90 countries provide global, regional, and local expertise on technology and industry opportunities and trends.
Additional information about IDG, a privately held company, is available at http://www.idg.com.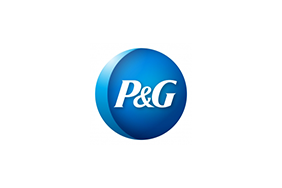 P&G
P&G
P&G defines our commitment to sustainable development as "ensuring a better quality of life for everyone, now and for generations to come." We have a long heritage as a sustainability leader and we remain committed to improving consumers' lives through P&G brands and by contributing to the sustainability of our planet and the communities in which we live and work.
More from P&G