Published 01-23-02
Submitted by P&G
Michael J. Griffith, Procter & Gamble's President of Global Beverages, announced today that P&G was entering into a long-term alliance with TechnoServe, the international non-profit organization, to help small-scale coffee growers in Latin America. P&G's commitment comes at a time when growers both large and small in dozens of developing countries have seen coffee prices -- and their incomes -- drop steadily in recent years, fueled by dramatic increases in production.
"We are concerned by the economic and social issues facing coffee growers in Latin America," said Mr. Griffith. "P&G's and TechnoServe's shared goal is to find a sustainable way of making coffee growing as profitable as possible for as many people as possible. This requires working on long-term solutions to a problem that has been years in the making. P&G is committed to supporting TechnoServe's work to help coffee-growing families, ranging from improving the quality of their coffee to exploring alternatives to coffee production."
"Increasing numbers of coffee growers are losing money because revenues aren't covering their production costs, and the situation is clearly not sustainable," said Peter A. Reiling, President and CEO of TechnoServe. "P&G's commitment and generous support are a big boost to our initiatives to increase coffee-growing families' incomes and living standards."
P&G, which owns The Folgers Coffee Company and Millstone Coffee, Inc., is providing a $1.5 million "leadership gift" to support TechnoServe's coffee work in Latin America. "Our alliance with TechnoServe is consistent with our overall commitment to sustainability and corporate social responsibility," said A.G. Lafley, President and CEO of Procter & Gamble. "We also know that many others in the coffee industry are focused on the issue, and this new initiative is an important part of a much broader effort."
Coffee is the second most widely traded commodity in the world (behind petroleum) and one of the most widely consumed beverages. An estimated 7 million tons are produced annually, 75% of which is exported, most to the U.S., Japan and European markets. For dozens of developing countries, the coffee industry is a significant source of revenue and a major employer in rural communities as it requires year-round labor, from pickers and sorters to equipment technicians and exporters. In a country like Nicaragua, which has an estimated 28,000 "small-scale" farmers (farming less than one acre), depressed world prices have left many struggling to provide basic necessities for their families.
Based in Norwalk, CT and founded in 1968, TechnoServe has worked in a total of 21 developing countries, helping hardworking men and women to build businesses that create income, opportunity and economic growth for their families, their communities and their countries. Recently selected by Worth Magazine as one of "America's 100 Best Charities," TechnoServe currently works in El Salvador, Honduras, Nicaragua, Peru, Ghana, Kenya, Mozambique, South Africa, Tanzania and Uganda. Web site: www.technoserve.org
P&G markets more than 250 brands including Pampers®, Tide®, Ariel®, Always®, Whisper®, Pantene®, Bounty®, Pringles®, Folgers®, Millstone®, Sunny Delight®, Charmin®, Downy®, Lenor®, Iams®, Olay®, Crest®, Vicks® and Actonel®. P&G employs nearly 106,000 people in more than 80 countries worldwide. Web site: www.pg.com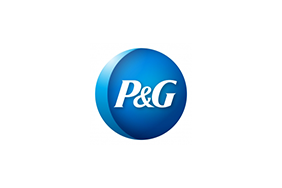 P&G
P&G
P&G defines our commitment to sustainable development as "ensuring a better quality of life for everyone, now and for generations to come." We have a long heritage as a sustainability leader and we remain committed to improving consumers' lives through P&G brands and by contributing to the sustainability of our planet and the communities in which we live and work.
More from P&G