Published 08-02-01
Submitted by P&G
For the third consecutive year, The Procter & Gamble Company was selected by LATINA Style Magazine, a national magazine for the professional Hispanic working-woman, as one of the 50 best companies for Latinas to work for in the United States. This was the result of an extensive search that involved researching over 600 of the most respected corporations in the US. The LATINA Style 50 is the only national effort to evaluate corporate America's responsiveness to the needs and aspirations of the modern Hispanic working-woman.
The survey was evaluated based on the issues identified by LATINA Style's readers as the most important to them in the workplace. The principal areas of evaluation were: Number of Latina Executives, Mentoring Programs, Latinas on Board of Directors, Educational Opportunities, Dependent/Child Care Support, Leave for Childbirth, Alternative Work Policies, Benefits, Women's Issues, and Hispanic Relations. The surveys were complemented through confidential interviews conducted with Latinas throughout corporate America.
Graciela Eleta, VP and General Manager of P&G's Multicultural Business Development Organization commented, "We are very proud that P&G has been selected by LATINA Style. With the rapid increase of the Hispanic population, today, more than ever, we recognize the need to recruit and retain a diverse and talented workforce."
P&G's President and Chief Executive, A. G. Lafley, has accelerated the Company's focus on the advancement of diversity as a business strategy platform, and increased commitment to targeted multi-cultural marketing.
P&G, together with the rest of the companies nominated, will be recognized at an awards ceremony taking place at the White House in Washington, D.C. in October, during Hispanic Heritage Month.
Procter & Gamble markets approximately 300 brands to nearly five billion consumers in over 140 countries. These brands include Tide, Ariel, Crest, Pantene Pro-V, Always, Whisper, Pringles, Pampers, Olay, Iams and Vicks. Based in Cincinnati, Ohio, USA, P&G has on-the-ground operations in over 70 countries.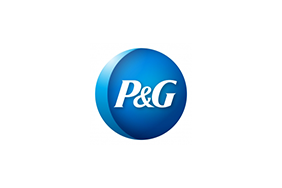 P&G
P&G
P&G defines our commitment to sustainable development as "ensuring a better quality of life for everyone, now and for generations to come." We have a long heritage as a sustainability leader and we remain committed to improving consumers' lives through P&G brands and by contributing to the sustainability of our planet and the communities in which we live and work.
More from P&G