Published 02-28-01
Submitted by P&G
Crest, a trusted leader in oral health, and Boys & Girls Clubs of America today announced the details of their three-year, $3 million partnership which will improve the oral health of more than 3.3 million Boys & Girls Club members nationwide. This important partnership is one component of Crest Healthy Smiles 2010, an outreach program created in response to U.S. Surgeon General Dr. David Satcher's first-ever "Oral Health in America" report revealing a "silent epidemic" of oral health disease in America.
The program addresses the alarming disparity in the oral health among America's low-income children and their families. It will provide education, oral health care tools and increased access to dental professionals to children and teens through more than 2,800 Boys & Girls Clubs across the country.
"Boys & Girls Clubs of America is the ideal partner for the Healthy Smiles 2010 program," said Diane Dietz, North American marketing director for Crest. "As the leader in oral care, Crest can provide the tools, knowledge and access to dental professionals that will affect change in kids' lives, and a partnership with Boys & Girls Clubs of America helps us bring our resources directly to the children who will benefit from this program."
As part of the partnership, Boys & Girls Clubs will become "Cavity-Free Zones" - areas in the community where good oral health is a priority. A variety of interactive programming within the Clubs will teach the basics of good oral health and provide tools for them to implement these practices at home. The Cavity-Free Zones program includes:
· Fully-equipped dental units called "Cavity-Free Corners," will be built in five Clubs by 2002. They will provide a full-range of oral care services, including screenings and treatments, through partnerships with local dental professionals.
· The Boys & Girls Club, in conjunction with Crest and dental thought leaders, will create and implement an oral hygiene curriculum program. The turnkey program will educate kids about the importance of good oral health through videos, audio tapes posters and an interactive lesson plan executed by Club staff. All children who go through the program will receive oral health tools and parent brochures to take home.
· 600,000 first grade education kits with toothbrushes, toothpaste and age-appropriate information will be given out at Clubs across the country.
· Boys & Girls Clubs across the country will participate in Smile for Life Day, a national yearly celebration featuring a host of activities dedicated to good oral health.
"Our relationship with Crest will have a dramatic and lasting impact on the oral health of every Boys & Girls Club member," said Roxanne Spillett, president of Boys & Girls Clubs of America. "For many of the millions of youth we serve, there is simply no other option for access to dental care, tools, and education. Crest Healthy Smiles 2010 will provide our members with important life skills to affect the positive self-identity that comes with a healthy smile."
Based on the principle that good oral health is integral to overall health, Crest Healthy Smiles 2010 combines the passionate vision of Crest with the resources of Boys & Girls Clubs of America, Rosie's For All Kids Foundation and leading members of the dental community to affect real change in the state of the country's oral health by 2010. The program will reach more than 50 million children and their families over the next ten years.
Boys & Girls Clubs of America comprises a national network of more than 2,800 neighborhood-based facilities annually serving some 3.3 million young people, primarily from disadvantaged circumstances. Known as 'The Positive Place For Kids,' Clubs provide guidance-oriented programs on a daily basis for children 6-18 years old, conducted by a full-time professional staff. Key programs emphasize character and leadership development, educational enhancement, career preparation, health and life skills, the arts, sports, fitness and recreation. National headquarters are located in Atlanta.
A trusted leader in oral health, Crest was the first oral care brand to secure the ADA seal of approval on fluoride toothpaste, a major preventor of cavities. Since first introducing Fluoride toothpaste 40 years ago, it is estimated that Crest has helped prevent more than half a billion cavities in the United States. In addition, through its schools program, Crest has helped more than 100 million kids learn how to take care of their teeth.
Crest is owned and distributed by Procter & Gamble. Procter & Gamble markets approximately 300 brands to nearly five billion consumers in over 140 countries. These brands include Tide, Ariel, Crest, Pantene Pro-V, Always, Whisper, Pringles, Pampers, Oil of Olay, Iams and Vicks. Based in Cincinnati, Ohio, USA, Procter & Gamble has on the ground operations in over 70 countries and employs more than 110,000 employees worldwide.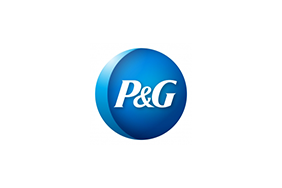 P&G
P&G
P&G defines our commitment to sustainable development as "ensuring a better quality of life for everyone, now and for generations to come." We have a long heritage as a sustainability leader and we remain committed to improving consumers' lives through P&G brands and by contributing to the sustainability of our planet and the communities in which we live and work.
More from P&G