Published 02-26-09
Submitted by ICRISAT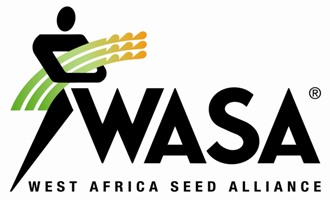 - February 26, 2009 - After a busy year spent developing its network of offices and support staff as well as launching its activities, the West Africa Seed Alliance (WASA) is publishing its first official newsletter and launching its brand identity in conjunction with the African Seed Trade Association 2009 Congress in Cape Town from March 2-6 (www.afsta.org).

WASA's underlying mission is to stimulate the development of market driven distribution chains in West Africa so that improved seed, inputs and technical support can reach those who most need it "" subsistence farmers whose already low yields continue to decline because of the lack of quality seed of improved crop varieties.

Over the last year, WASA has achieved measurable impact and has documented a series of success stories "" initially in Ghana, Mali and Nigeria. Activities include agro dealer training, facilitation of crop demonstration plots and farmer field days to introduce improved varieties
of maize, sorghum, millet, rice, groundnuts, cowpeas, soybeans and several vegetable crops, post-harvest loss prevention and mapping of agro dealer locations. By stimulating expansion of the private seed sector, WASA will facilitate sustainable increases in agricultural production.

WASA's intention is to build a solid reputation for trust and reliability. And amongst policy makers to be seen as a sustainable engine for increased food security and economic development. Available data suggest that increases in agricultural output have a direct impact on job creation.

In order to accomplish its mission, WASA is advocating to update laws to support the development of public-private partnerships in seed, and that give the private-sector freedom to operate. An important aspect of this work is seed trade harmonization to facilitate the free flow of improved seed between countries.

Building on the experience gained over the last year, and on the measurable impact of WASA's comprehensive strategy, the partners are in the process of launching ESASA "" the Eastern and Southern Africa Seed Alliance.

WASA is presently supported by the United Sates Agency for International Development through the Seeds Project being implemented by the International Crops Research Institute for the Semi-Arid Tropics (ICRISAT) in partnership with CNFA and the Seed Science Center at Iowa State University (SSC-ISU).

ICRISAT
ICRISAT
The International Crops Research Institute for the Semi-Arid Tropics (ICRISAT) is a nonprofit, non-political organization that does innovative agricultural research and capacity building for sustainable development with a wide array of partners across the globe. ICRISAT's mission is to help empower 600 million poor people to overcome hunger, poverty and a degraded environment in the dry tropics through better agriculture. ICRISAT belongs to the Alliance of Future Harvest Centers of the Consultative Group on International Agricultural Research (CGIAR).

ICRISAT's headquarter is located in Patancheru, near Hyderabad in south central India with six locations in sub-Saharan Africa. The regional hub for West and Central Africa (WCA) is located in Niamey, Niger. Scientists are also based in our research center in Bamako, Mali, and in Kano, Nigeria. Presently ICRISAT covers 17 countries endowed with core competencies in the areas of agronomy, soil science, pearl millet breeding, sorghum breeding, groundnut breeding, socio-economy and GIS.

A primary driver for ICRISAT in WCA is to spur market demand through market-oriented production and value addition while ensuring the farmer's own food security. Therefore our research focuses on enhancing and stabilizing yields and generating innovations to help farmers increase their income and resilience, and reduce vulnerability while protecting the environment.
More from ICRISAT