Powering Sustainable Growth: CN Releases Sustainability Report
CN's 2020 Delivering Responsibly Sustainability Report reflects the progress made in its environmental, social and governance (ESG) initiatives and details key targets for the company's sustainability journey as it continues to implement its strategic plan.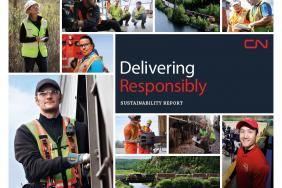 CN Releases 2015 Sustainability Report
CN today issued its fifth sustainability report, Delivering Responsibly, outlining the company's programs and achievements in safety, corporate governance, community involvement, human resources and environmental sustainability. 
"CN has intensified its commitment t...

Canadian National Railway (CN)
Canadian National Railway (CN)