Published 09-30-22
Submitted by GoDaddy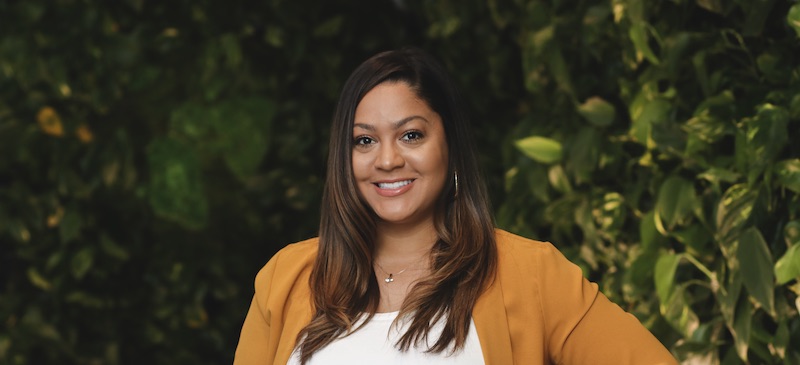 This year, GoDaddy is proud to announce the launch of You Empower, GoDaddy's new 12-week rotational program supporting Empower by GoDaddy, the company's signature social impact program that partners with nonprofits around the world to provide resources, tools and networks aimed at accelerating participating entrepreneurs' business journeys, with an emphasis on entrepreneurs in underserved communities. The You Empower pilot program enables GoDaddy employees to work directly with entrepreneurs participating in the Empower program and the nonprofit partner organizations that support those entrepreneurs locally.
"Through You Empower, we aim to enrich our employee experience with professional development and meaningful alternative work experience separate from an employee's regularly performed job duties," said April Skeete, employee engagement leader at GoDaddy. "We do this by providing employees with opportunities to serve entrepreneurs and partner organizations more deeply, such as with customized, hands-on support and programming for entrepreneurs that help to enhance the Empower by GoDaddy curriculum."
You Empower supports roughly 200 entrepreneurs in Baltimore, Birmingham, Phoenix and San Diego as part of this year's pilot program.
"Over the last five years, the Empower program grew to support more than 40 markets and serve more than 5,000 entrepreneurs," said Skeete. "Supporting entrepreneurs is the core of our mission at GoDaddy, so this opportunity for our employees to deeply engage with entrepreneurs and make personal connections with them is very meaningful. The experience also provides insight into how we best support entrepreneurs on their business journeys."
"Within my first few weeks in the You Empower program, I met with community partners and entrepreneurs to understand their unique needs and identified and created evergreen solutions that entrepreneurs can use to help develop their voice and brand using GoDaddy products. I saw first-hand how passionate and eager the participating entrepreneurs were to receive support and continue growing their businesses. As an employee, it gave me a better understanding of what entrepreneurs want and how we can best support their needs, as well as how GoDaddy might also learn to better serve entrepreneurs." – Mesha McMiller, You Empower Specialist
GoDaddy has always benefited from a strong culture of volunteerism. Volunteer programs create connectivity that help to unite employees with a shared mission and collective impact. GoDaddy employees span the globe, so being able to offer volunteer opportunities both in in-person and virtual settings creates bonds across teams and borders.
The goal of all volunteerism at GoDaddy is to support its employees as they give back to causes they feel most passionate about and to make an impact where GoDaddy employees and customers live. Additionally, GoDaddy employees can volunteer time to helping entrepreneurs directly through Empower by GoDaddy.
Internal conversations with GoDaddy employees indicate that programs like You Empower build company pride and help attract talent.
"Our employees tell us how much they care about volunteering," said Skeete. "By participating in programs like You Empower and Empower by GoDaddy, these employees also perform better in their roles because they have a deeper understanding of what our customers and entrepreneurs go through while building their businesses. That creates a strong grasp of why it's so important GoDaddy supports them at every step in their journey."
Empower by GoDaddy Spotlight Series: By partnering with diverse local nonprofits around the world, Empower by GoDaddy aims to reach those who haven't otherwise had access by offering skills training, resources, and mentoring to help accelerate their business journeys. This article is part of the Empower by GoDaddy spotlight series that shines a light on the individuals who make this unique initiative possible.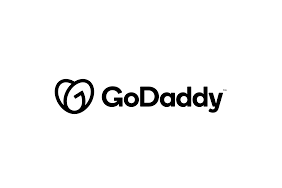 GoDaddy
GoDaddy
GoDaddy is empowering everyday entrepreneurs around the world by providing all of the help and tools to succeed online. GoDaddy is the place people come to name their idea, build a professional website, attract customers, sell their products and services, and manage their work. Our mission is to give our customers the tools, insights and the people to transform their ideas and personal initiative into success. To learn more about the company, visit www.GoDaddy.com.
GoDaddy focuses on making opportunity more inclusive for all in the communities where we work, live and play across the globe. We rally behind inclusive entrepreneurship and other critical local needs that empower people to succeed through philanthropic and in-kind donations, volunteerism, strategic partnerships and advocacy.
Empower by GoDaddy is GoDaddy's global community and philanthropic program equipping entrepreneurs in underserved communities with training, tools and peer networks to accelerate their journeys. GoDaddy rallies behind entrepreneurs in underserved communities by building their confidence and skills to strengthen their small business' digital presence.  Entrepreneurs engage in customized learning experiences, work 1-1 with GoDaddy volunteer coaches and local mentors, and gain access to wrap-around services, in-kind products and networks boosting their small businesses success.
More from GoDaddy