Published 01-05-22
Submitted by Marathon Petroleum Corp.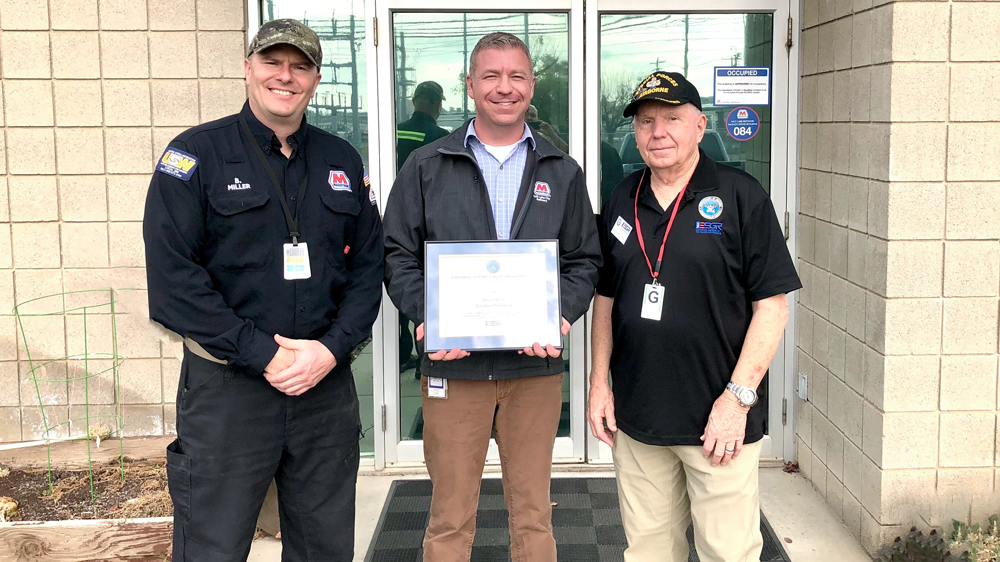 Brian Miller, a Lab Analyst at Marathon Petroleum's Salt Lake City refinery, has spent ten years serving his country in the U.S. Army Reserve. He is a Logistics Captain in the 76th Operational Response Command at Fort Douglas in Utah, which provides operational engagement and joint enabling capabilities for homeland response and supports civil authorities during catastrophic disasters and domestic emergencies.
"My military service has enhanced my interpersonal skills and relationships and provided me with camaraderie and deep friendships," said Miller. "It's an honor to serve in the military and support this great country and help protect our freedom."
Part of his military commitment requires him to take leave for drills several times a year. At a job with a different company, that caused some conflict in his team because other salaried employees had to cover for him without extra compensation. He felt guilty for taking time off for his scheduled drills. Since being with Marathon Petroleum for the past five years, he's had the opposite experience. Miller credits refinery HR Manager Brent Olsen for doing an excellent job of managing his military leave and fostering a supportive environment for military members.
"Words can't express how thankful I am for their help with this transition," said Miller. "Marathon provides differential pay while I am away on mobilization, continues my benefits, and maintains my seniority. Anytime I've had to request time off for my military training it has been granted. It fosters goodwill on the team because my coworkers get paid overtime, and I don't feel guilty for leaving."
Miller wanted to show his appreciation by nominating the refinery for an award from the Department of Defense Employer Support of the Guard and Reserve (ESGR). Miller's nomination stood out, earning Marathon Petroleum's Salt Lake City refinery the 2021 Above and Beyond Award from the Department of Defense, which is given to employers who have gone above and beyond the legal requirements of the Uniformed Services Employment and Reemployment Rights Act. This award is given to a limited number of employers who have also received the ESGR Patriot Award, which the refinery earned in 2019 and 2020.  
"Being part of the Army Reserve is basically a whole other job that is important to me. I truly appreciate MPC's support of my military service, and I plan to continue nominating them for awards," said Miller.
Marathon Petroleum's Kenai refinery also earned recognition from the ESGR in 2021 as a Top 30 finalist for the Freedom Award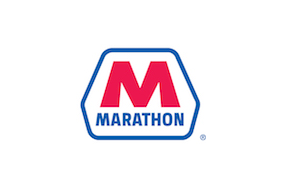 Marathon Petroleum Corp.
Marathon Petroleum Corp.
MPC is the nation's second-largest refiner, with a crude oil refining capacity of approximately 1.9 million barrels per calendar day in its six-refinery system. Marathon brand gasoline is sold through approximately 5,600 independently owned retail outlets across 20 states and the District of Columbia. In addition, Speedway LLC, an MPC subsidiary, owns and operates the nation's second-largest convenience store chain, with approximately 2,730 convenience stores in 21 states. Through subsidiaries, MPC owns the general partner of MPLX LP, a midstream master limited partnership. Primarily through MPLX, MPC owns, leases or has ownership interests in approximately 10,800 miles of crude oil and light product pipelines. Also through MPLX, MPC has ownership interests in gathering and processing facilities with approximately 5.9 billion cubic feet per day of gathering capacity, 8 billion cubic feet per day of natural gas processing capacity and 610,000 barrels per day of fractionation capacity. MPC's fully integrated system provides operational flexibility to move crude oil, NGLs, feedstocks and petroleum-related products efficiently through the company's distribution network and midstream service businesses in the Midwest, Northeast, East Coast, Southeast and Gulf Coast regions.
More from Marathon Petroleum Corp.