Published 01-03-22
Submitted by Vinyl Sustainability Council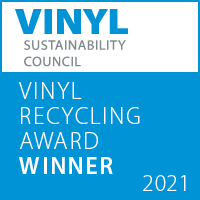 January 3, 2022 /CSRwire/ - The Vinyl Sustainability Council (VSC), a self-funded business council advancing sustainability in the vinyl industry, presented the 2021 Recycling Award at its annual meeting to Ronald Mark Associates, for their SoundSafe Acoustic Barrier™, which was developed in partnership with Norwich Plastics.
The Vinyl Sustainability Council Recycling Award recognizes the efforts of recyclers and product manufacturers with operations in North America that find new solutions and or markets for PVC end-of-life or scrap materials, increase use of recycled vinyl content in their products, and/or engage in partnerships with companies in take-back programs.
"The RMA and Norwich Plastics partnership is a great example of industry collaboration," said Jay Thomas, executive director of the Vinyl Sustainability Council. "Working together, the two companies were able to develop a unique solution that is diverting a significant amount of PVC from landfills.
Ronald Mark Associates Mass Loaded Reprocessed PVC Sheet
Ronald Mark Associates (RMA) partnered with Norwich Plastics to develop a mass loaded vinyl reprocessed compound. The product incorporates laminated scrap PVC materials generated in the RMA operations plus post-consumer materials from other industries. Working with Norwich Plastics, RMA was able to develop this new compound that is comprised of 50%-60% pre-consumer recycled content by weight. Since the inception of this compound, RMA and Norwich Plastics have successfully processed close to a million pounds.
"I am honored to receive this award from the VSC on behalf of RMA and our partner Norwich Plastics. It is recognition of our goal to develop new ways to use up scrap PVC into durable applications to reach a more sustainable future," said Mike Satz, President of Ronald Mark Associates. "Thank you to the VSC for recognizing our project commitment and granting us this award"
About the Vinyl Sustainability Council
The Vinyl Sustainability Council (VSC), founded in 2016 in partnership with the Vinyl Institute, is a council created to advance the vinyl industry's efforts in addressing sustainability. The VSC is a collaborative platform for companies, organizations, and other industry stakeholders to come together to create a sustainable development path for the industry. For more information, please visit vantagevinyl.com/vinyl-sustainability-council/.
About Ronald Mark Associates
Ronald Mark Associates is a family-owned business located in Hillside NJ. It has been marketing, distributing and packaging PVC resin since 1973 and manufacturing vinyl films and technical fabrics since 1979. RMA has positioned itself as an innovator and streamlined manufacturer of all types of vinyl films with early successes in the flat roof membrane market as well as critical proprietary vinyl fabrics for water and chemical containment.
RMA markets many of its products through Flex Membranes International and E Squared Technical Textiles. Flex Membrane was formed in 1986, as an engineered roofing systems company. E Squared was recently established in 2018 as a JV between RMA's EPT division and Erez Thermoplastics based in Erez, Israel. E Squared is taking RMA's expertise in flat die extrusion and Erez Technical Textile manufacture expertise beyond roofing membranes and finding solutions in the fast growing Engineered Industrial Textile market. E Squared markets technical textiles made from PVC, polyurethanes, and LLDPE.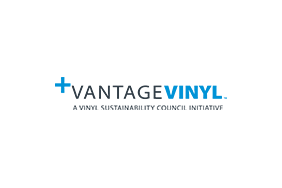 Vinyl Sustainability Council
Vinyl Sustainability Council
The Vinyl Sustainability Council (VSC) is a voluntary organization that is taking a leadership role in bringing the industry together to advance sustainable performance throughout the vinyl value chain. Based on a stakeholder materiality assessment, the VSC focuses its efforts in three impact categories identified by industry stakeholders: Landfill Diversion, Health and Safety and Emissions. Together VSC members are establishing baselines and determining goals to track and report on the vinyl industry's progress.
The VSC launched +Vantage Vinyl, the US industry's first-ever sustainability brand that verifies VSC member companies that are making sustainability advancements within each of the impact categories. +Vantage Vinyl verified companies are verified by an independent third-party and are award the use of the +Vantage Vinyl mark to signify they are contributing to the industry goals and reporting their progress on an annual basis.
VSC membership includes, and is open to, companies and organization throughout the viny/PVC value chain including: resin, compound and additive manufacturers, vinyl product manufacturers, extruders, recyclers, equipment manufacturers, distributors, and retailers.
More from Vinyl Sustainability Council