Published 04-23-19
Submitted by General Mills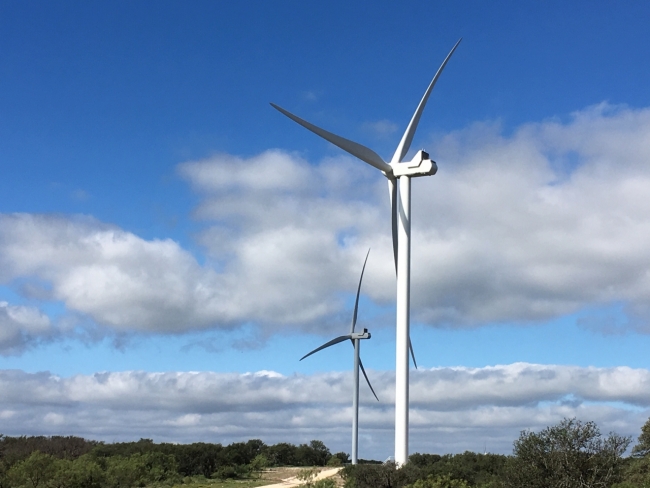 General Mills has taken one of the biggest steps thus far toward its climate goal by signing a virtual 15-year power purchase agreement with Roaring Fork Wind, LLC, a joint venture partnership between RES (Renewable Energy Systems) and Steelhead Americas, for 200 megawatts (MW) of its Maverick Creek wind project. The wind project, located in central Texas, will produce renewable energy credits for General Mills that, together with the company's previous wind power agreement, are calculated to equal 100 percent of the electricity used annually at the company's owned domestic facilities. During the peak of construction, the project is anticipated to create approximately 175 jobs in the clean energy workforce.
"General Mills began its milling operations more than 150 years ago with water power from the banks of the Mississippi River," said John Church, chief supply chain officer and global business solutions officer at General Mills. "By learning from history, and tying back to our clean power roots, the equivalent of our domestic facilities' annual electricity needs will be covered by clean wind power, helping to reach our climate commitment of decreasing our carbon footprint by 28 percent by 2025."
Maverick Creek is just 10 miles from Cactus Flats, the wind project in General Mills' first wind energy purchase agreement. The project is located in a particularly favorable wind area in central Texas, which is the leading state in the U.S. for wind energy production with over 24,899 MW of installed capacity in that state alone.
General Mills' commitment to purchase green power from Roaring Fork will help to finance the construction of the Maverick Creek wind project being developed in Concho County, Texas, by RES and Steelhead Americas.  The project's renewable energy credits can be applied toward General Mills' greenhouse gas emission reduction goals, and will enable the company to reduce its Scope 2 emissions as part of its target of sustainable emission levels across its global value chain by 2050. Through 2018, General Mills has reduced the greenhouse gas emissions of its extended value chain by 13 percent compared to its 2010 baseline.
"RES, in partnership with Steelhead Americas, is delighted to support General Mills' effort to match 100 percent of the electricity used at company-owned domestic facilities," said Graham Reid, CEO for RES in the Americas.  "Delivering the Maverick Creek project brings RES closer to fulfilling our vision where everyone has access to affordable zero carbon energy."
The U.S. wind industry employs 102,500 workers across 50 states. That figure continues to rise annually, with the number of people employed by wind expected to top 248,000 by 2020. According to Navigant Consulting, the wind industry is expected to deliver over $85 billion in economic activity during the same period.
"We're pleased to be a part of General Mills' commitment to clean power, and proud that Maverick Creek is a fundamental part of that commitment. Our strong partnership with RES ensures projects like Maverick Creek will deliver clean, reliable, low cost wind energy benefits to power America's energy economy," said Chris Rogers, senior director at Steelhead Americas.
General Mills is listed on the 2018 Dow Jones Sustainability Index, and the 2018 CDP Climate A List and Newsweek Green Rankings (#34). For more information on General Mills' ambitious climate commitment, visit its 2019 Global Responsibility Report and A Taste of General Mills blog.
About General Mills
General Mills is a leading global food company that serves the world by making food people love. Its brands include Cheerios, Annie's, Yoplait, Nature Valley, Häagen-Dazs, Betty Crocker, Pillsbury, Old El Paso, Wanchai Ferry, Yoki, Blue and more. Headquartered in Minneapolis, Minnesota, USA, General Mills generated fiscal 2018 proforma net sales of U.S. $17.0 billion, including $1.3 billion from Blue Buffalo. In addition, General Mills' share of non-consolidated joint venture net sales totaled U.S. $1.1 billion.
About RES
RES is the world's largest independent renewable energy company active in onshore and offshore wind, solar, energy storage, and transmission and distribution. At the forefront of the industry for over 35 years, RES has delivered more than 16 GW of renewable energy projects across the globe and supports an operational asset portfolio exceeding 5 GW worldwide for a large client base."¯ Understanding the unique needs of corporate clients, RES has secured 1GW of power purchase agreements (PPAs), enabling access to energy at the lowest cost. RES employs more than 2,000 people and is active in 10 countries. 
About Steelhead Americas
Steelhead Americas, headquartered in Portland, Oregon, is a wholly owned development subsidiary of Vestas.  Through a development and co-development pipeline of over 3,000 MW of wind energy projects, Steelhead Americas aims to enable future growth in the North American wind energy market. Vestas is the world's largest wind turbine manufacturer and leading provider of wind energy solutions, with over 101 GW of wind turbines installed in 80 countries.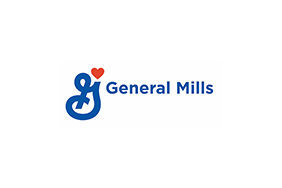 General Mills
General Mills
About General Mills
General Mills is one of the world's leading food companies, operating in more than 100 countries around the world. Its brands include Cheerios, Fiber One, Häagen-Dazs, Nature Valley, Yoplait, Betty Crocker, Pillsbury, Green Giant, Old El Paso, Wanchai Ferry, Yoki and more. Headquartered in Minneapolis, Minn., USA, General Mills had fiscal 2015 worldwide sales of US $18.8 billion.
More from General Mills