Published 04-22-22
Submitted by 3M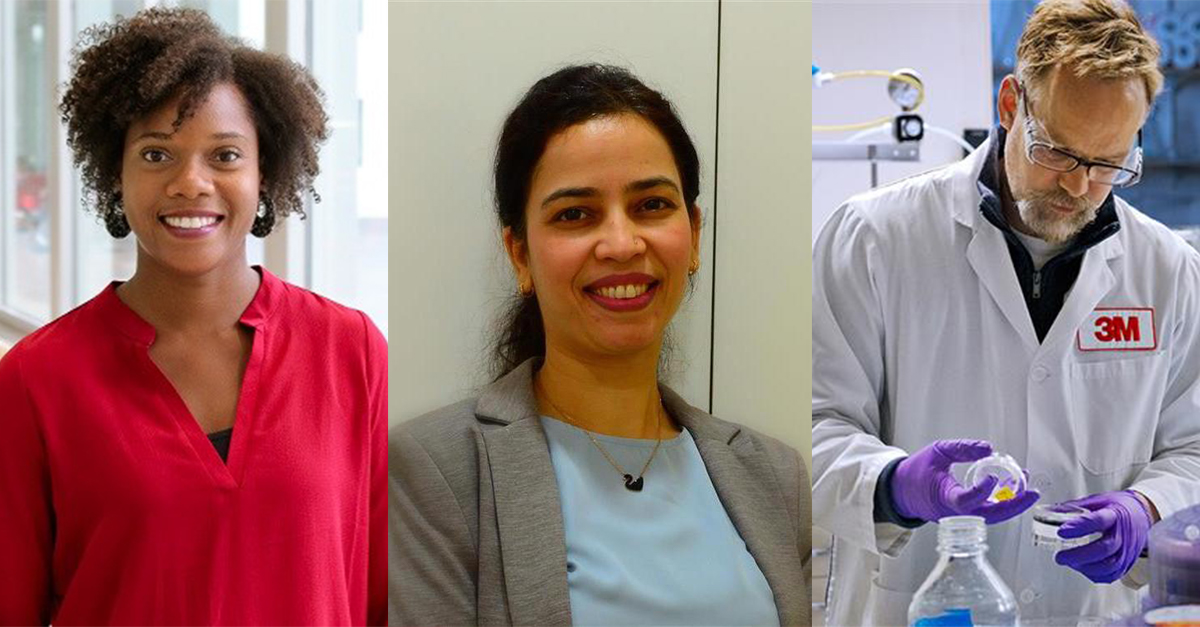 Originally published on 3M News Center
This year's State of Science Index (SOSI) shows that there is hope on the horizon for science. While all generations have exceptionally high trust in science (90% younger, 89% older), younger generations are more likely to say science is very important to their everyday lives (61% of Gen Z and Millennials, vs. 53% of Gen X and Baby Boomers). Looking further, SOSI data indicates that social impact is the next big opportunity for science.
The 3M State of Science Index tracks the public image of science across 17 countries. Now in its fifth year, the survey tracks trend lines over time as to how much people trust, respect and value science and the role it plays in their lives.
Beyond the pandemic, the world is acutely aware of the impact science has on society. Science plays an increasingly relevant role in our lives, and people are connecting the dots to issues they care about most; they want science to prioritize solving the issues of climate change (58%), health equity (54%) and STEM representation (23%) – all topics which we further explored in this year's survey.
Personal experiences underscore global insights
Science matters to 3M – and it matters to people all over the world.
This year, to help bring our State of Science Index findings to life, we reached out to 3M employees and thought leaders across the world to ask them what science – and its power to drive social impact – means to them.
Most people are more concerned about climate change, air pollution and intensifying national disasters than one year ago. While concern is on the rise, 88% of people believe science can help minimize the effects of climate change.
"My scientific background helps to inform my professional and independent exploration of the impacts of climate change," says Dr. Jonathan Hester, division scientist of 3M's Separation and Purification Sciences Division. "I've had the opportunity to discuss the intersection of climate issues and public health with 3M Health Care employees, and regularly collaborate with the scientists of 3M's internal Tech Forum group on how we can develop science-based solutions for our environment. In my spare time, I publish a personal blog on climate-related issues with my colleague Howard Creel. It's empowering to learn about the science, because it teaches us there is a lot we can do to make life better for ourselves and future generations if we work smart and work together."
SOSI findings reveal that diversity and inclusion in STEM need significant work. While 87% of people believe it's important to increase diversity and inclusion in STEM fields, 71% say underrepresented minorities often do not receive equal access to STEM education OR Women/girls are more discouraged from pursuing engineering than other science fields (62%).
"I've had to face many barriers as an African American woman in chemistry, and there aren't many people who look like me in the lab. Growing up, I didn't know what it would be like to be a scientist and that's something I wish I would've had access to as a girl," says Dr. Bridgette Shannon, global portfolio leader of 3M's Advanced Materials Division. "In my role at 3M and as the President-Elect for the National Organization for the Professional Advancement of Black Chemist and Chemical Engineers, I want to encourage women, girls and Black scientists to see a place for themselves in STEM."
All roads lead back to healthcare access and equity. COVID-19 has put a much-needed spotlight on health equity. There is broad recognition that science, society and corporations should make it a top priority to ensure equal access to quality healthcare, as well as to address the social determinants of health. 78% of people believe ensuring access to quality healthcare regardless of age, gender, race/ethnicity, socioeconomic status, location, etc. is the top advancement society should prioritize.
"Volunteering time and working for social causes is very close to my heart," says Arti Mishra, human resources manager of 3M's Pimpri Plant in Pune. "Following the second wave of the pandemic, the only clear way to protect lives was to ensure vaccination for all. We initiated a Community Vaccination program with our CSR partners Vaccine on Wheels and United Way of Bengaluru in August 2021. At that time, the availability of vaccine and administering it were both equally challenging."
"We collaborated with local government to ensure continuous vaccine supplies and built awareness in targeted slum areas, which resulted in successfully vaccinating the economically disadvantaged," says Arti. "This model is now being replicated in other states as we continue our efforts towards such meaningful interventions. Having led this pilot, I am very proud to say that we will soon be crossing 50,000+ beneficiaries by end of April 2022."
We've reached an inflection point; tracked survey findings demonstrate that the pandemic has positively impacted appreciation and trust in science. Over the next 5 years, many people expect to appreciate science even more than they do today (53%).
Knowing the power of science to uncover solutions—and the many challenges our world is looking to science to solve—3M is proud to stand up for scientists and support the next generations of STEM talent. By innovating to develop science-based sustainability solutions and collaborating to help health care equity, 3M can help create a brighter future for the planet and its people.

3M
3M
About 3M
At 3M, we apply science in collaborative ways to improve lives daily as our employees connect with customers all around the world. Learn more about 3M's creative solutions to global challenges at www.3M.com or on Twitter @3M or @3MNews.
More from 3M