Published 04-07-22
Submitted by Qualcomm Inc.
As featured in Qualcomm's 2021 Corporate Responsibility Report
We want our products to be distinguished not only by their capabilities but also by the care and attention we put into producing them. Because we primarily utilize a fabless production model, this means working closely with the foundry and assembly suppliers that manufacture our products to regularly assess risks and monitor performance. Regularly assessing and monitoring suppliers allows us to minimize potential harm to individuals, communities and the environment, as well as create more resilient supply chains.
Collaboration with our suppliers is augmented by our participation in the RBA. As a Full Member of the RBA, we require all our semiconductor manufacturing suppliers to adopt either the RBA Code of Conduct or a similar code. The RBA Code of Conduct, which serves as our Supplier Code of Conduct, and The Qualcomm Way: Our Code of Business Conduct, have been cornerstones of our commitment to the RBA and responsible supply chain management for many years. By leveraging RBA tools and resources to complement our supply chain management program, we can focus on driving our suppliers to conform to high standards in relation to labor issues, health and safety, the environment, ethics and management systems.
As part of our risk-based approach, we require all our semiconductor manufacturing suppliers to complete the RBA Self-Assessment Questionnaire (SAQ) at least annually. These SAQ results have indicated that 100% of our semiconductor manufacturing suppliers (representing the top 90% of total product-related spend) have all low-risk manufacturing facilities.
In addition to completing the SAQ, our suppliers also receive RBA Validated Assessment Program (VAP) audits and/or customer managed audits. We set a 2025 goal of ensuring 100% of our primary semiconductor manufacturing suppliers are audited by third-parties at least every two years. As of 2021, 78% have received audits. Further, our supply chain management team maintains RBA Lead Auditor trained personnel who conduct on-site audits of selected suppliers for their adherence to our Supplier Code of Conduct and other corporate responsibility requirements, including product environmental governance and conflict minerals.
For our three internal fabrication facilities, located in Germany, China and Singapore, our approach to due diligence includes audits, internationally certified management systems (ISO9001 quality management system, ISO45001 occupational health and safety management system, ISO14001 environmental management system, and IATF 16949:2016 automotive quality management system), and a robust code of practice to protect employees, contractors, visitors and communities. In 2021, our China facility successfully completed an RBA VAP audit and achieved the Platinum level recognition. VAP audits of our Germany and Singapore facilities are planned for 2022.
Learn more in Qualcomm's 2021 Corporate Responsibility Report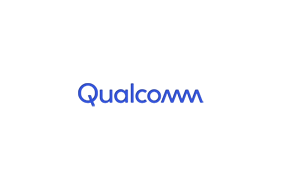 Qualcomm Inc.