Published 03-23-22
Submitted by 3M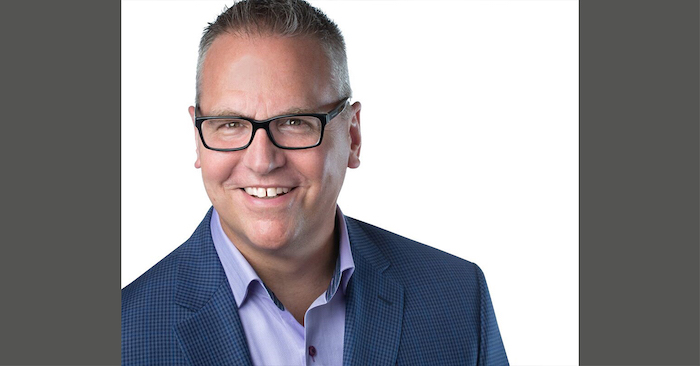 Originally published on 3M News Center
Mike Sherman is an application engineering leader on 3M's Commercial Solutions Division (CSD) team. During the pandemic, Mike and his team have helped their customers solve challenges like finding the right disinfectants to use against SARS-CoV-2, the virus that causes COVID-19, or developing robust graphic solutions to illustrate social distancing guidelines.

As facilities were adapting to coronavirus cleaning and disinfecting protocols and social distancing guidelines, his customers were looking for solutions to promote cleanliness, confidence and compliance in their facilities. Even as guidance and best practices were changing overnight and his team was forced to work remotely, CSD continued to provide customers with their expertise and solutions.
A leader through unprecedented times
Mike isn't afraid to ask unusual questions to generate unexpected results and find the right solutions. It's those questions that help inspire his team.

Mike is intrigued by how things work and the impact innovations have on customers. That helps drive a positive and creative team culture. While challenging, COVID-19 has not affected his team's curiosity or drive.

"I've always been proud of what we do as a team, but when we were able to continue somewhat normally outside of the 3M walls, that's when I knew this team was special," Mike said.

Multiple team members created makeshift applications labs in their homes to continue providing customers with support and ongoing testing during the pandemic.

"How many companies can say their employees were busy replicating potential graphics applications on their basement walls, floors and vehicles during the height of the pandemic to assure customer satisfaction?" said Mike. "I bet not that many."

Powered by purpose
Mike joined 3M in 2018 and brought 30 years of project management, product development and application engineering experience. In his current role, he manages 39 application engineers across the U.S., Canada and Latin America.

Mike loves 3M's culture, especially how the company encourages employees to learn from mistakes and keep pushing for purpose.

"If a solution doesn't work, we pivot," Mike said. "At 3M, we fail fast, succeed fast, learn from it and move on. With that mentality in place, it's amazing how much ground 3M covers. Knowing how much good we provide to our customers helps feed my excitement for this job and makes me hungry for more."

A deep sense of purpose drives 3Mers to imagine what's possible for themselves and their customers.

"At 3M, unlocking the power of people, ideas and science is what we do every day," Mike said. "We believe the heart of the company is its people, and nothing gets executed without the passion of every 3M employee."

3M
3M
About 3M
At 3M, we apply science in collaborative ways to improve lives daily as our employees connect with customers all around the world. Learn more about 3M's creative solutions to global challenges at www.3M.com or on Twitter @3M or @3MNews.
More from 3M