Published 04-29-20
Submitted by Booz Allen Hamilton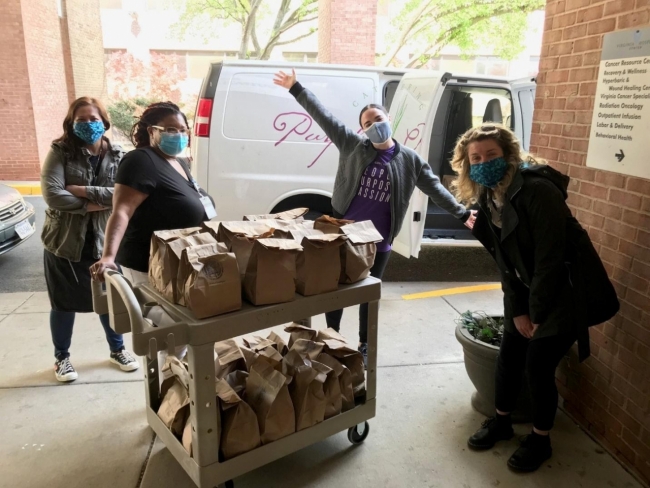 Reallocating $100 million to ensure job security. Adding options for flexible work, training, and expansion of the firm's dependent-care program. Biweekly virtual family read alongs. A company-wide challenge to make face masks and other personal protection equipment.
In ways big and small, Booz Allen has rallied to support its employees and community during the COVID-19 pandemic. The firm is far from done though, and more initiatives will be announced in the days and weeks ahead!
Committing resources to employee resilience 
On April 1, Booz Allen committed $100 million to a pandemic resilience program for the firm's 27,000 employees and the communities where they live and work. 
The program includes a pledge of job security at least through July 1 along with major benefit program enhancements to support employees dealing with health, childcare, and other issues related to COVID-19. 
"These moves will help protect the health and financial security of our people, their loved ones, and their communities during a very uncertain, difficult time," said Booz Allen President and CEO Horacio Rozanski. The program frees employees from worry, allowing them to bring their expertise to help clients navigate the pandemic's impacts, which also helps ensure the company remains strong.
Delivering support to affected communities
Booz Allen's resilience program also includes a commitment to provide funding, assistance, and technology expertise to aid vulnerable populations, military families, veterans, and frontline healthcare workers. 
This commitment is bolstered by a coordinated philanthropic initiative by the firm and the independent Booz Allen Foundation to address pandemic-related causes. Initial giving has focused on:
Veterans and military families through the COVID-19 Military Support Initiative

Frontline healthcare workers and vulnerable communities through the CDC Foundation

Vulnerable local populations, and national efforts to support areas highly impacted by the COVID-19 virus, through the Feeding America® network of food banks and community-based agencies.
Through pro-bono projects, in-kind contributions, and volunteer time in the year ahead, Booz Allen will support organizations and communities helping those most in need on the front lines. The firm will also be contributing its expertise in strategic planning, digital modernization, analytics, cyber capabilities, and more to the federal government's COVID-19 response efforts. 
Reaching out in everyday life
Booz Allen employees are also supporting each other in their everyday lives. Through Programming+, an internal initiative to create community events, Claire Leduc, a Booz Allen Lead Scientist and licensed BODYPUMP instructor, leads weekly virtual workouts for interested colleagues.
Recognizing the widespread need for daytime family activities, Kathleen Thompson organized a bi-weekly virtual family read-along through the Booz Allen's Parent Network. Most recently, Chief Legal Officer, Nancy Laben, read "Alexander and the Terrible, Horrible, No Good, Very Bad Day" to a group of Booz Allen children and their parents.
Face coverings are vital for employees who must continue to work outside of their homes. To support those workers and supplement the firm's limited supply of disposable masks, Booz Allen employees launched the "Covers for Colleagues" challenge. 
The challenge encourages employees to create their own face coverings. The goal is to ensure that every Booz Allen employee working outside of the home has at least two face coverings and to support colleagues who don't have the materials for masks at home. Booz Allen Executive Vice President Judi Dotson led a tutorial for sewing novices and experts alike, showing off her skills in a video from her front porch. 
Booz Allen is fully dedicated to its people, its clients, and their communities, and is continuing to expand the impact of its response to the COVID-19 crisis. Stay tuned in the days and weeks ahead for a deeper look into the work the firm and its employees are doing to combat this pandemic, and mitigate the impact it has on our country.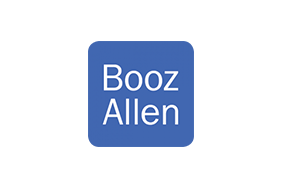 Booz Allen Hamilton
Booz Allen Hamilton
For more than 100 years, business, government, and military leaders have turned to Booz Allen Hamilton to solve their most complex problems. They trust us to bring together the right minds: those who devote themselves to the challenge at hand, who speak with relentless candor, and who act with courage and character. They expect original solutions where there are no roadmaps. They rely on us because they know that—together—we will find the answers and change the world.
We solve the most difficult management and technology problems through a combination of consulting, analytics, digital solutions, engineering, and cyber expertise. With global headquarters in McLean, Virginia, our firm employs more than 26,000 people globally, and had revenue of $6.70 billion for the 12 months ended March 31, 2019. To learn more, visit www.boozallen.com. (NYSE: Booz Allen)
More from Booz Allen Hamilton