Published 04-21-20
Submitted by Essity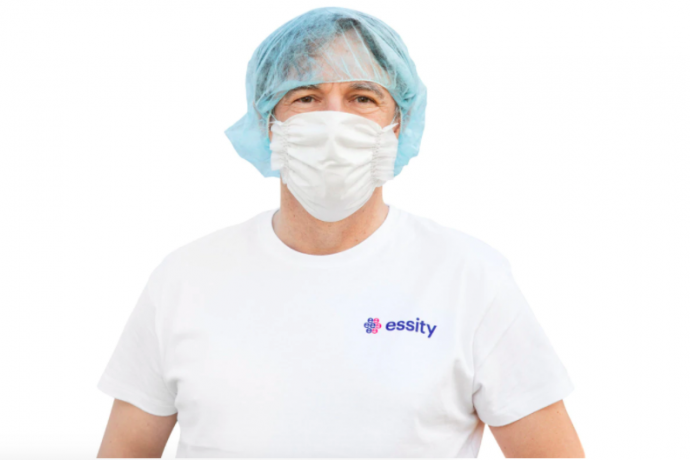 Employees at Essity's production facilities outside Gothenburg have, over the course of just a few weeks, redirected production and developed a surgical mask for healthcare use. The masks are undergoing quality tests in partnership with Research Institutes of Sweden (RISE) to ensure that they meet the requirements and needs for healthcare use.
"Contributing to society is one of our key priorities at Essity under the current circumstances. I am very proud of our ambitious and talented employees who have worked tirelessly to develop an entirely new product in just a short time," says Magnus Groth, President and CEO of Essity.
The Swedish production facility has the capacity to produce three million masks a month. Essity has also purchased a machine for large-scale production of surgical masks which has a production capacity of 30 million masks a month. The machine is expected to be operational after the summer. Preparations to manufacture face masks are also under way at several of the Group's plants in other countries.
Essity has also, together with a partner, made arrangements to shortly increase production capacity of hand sanitizer in Sweden.
The National Board of Health and Welfare is Sweden's purchaser of personal protection equipment and is responsible for distribution of masks and hand sanitizer for health & elderly care use. Essity intends to donate the first delivery of one million masks to the Swedish health & elderly care services via the National Board of Health and Welfare.
Media On-call
media@essity.com
Direct: +46 8 788 52 20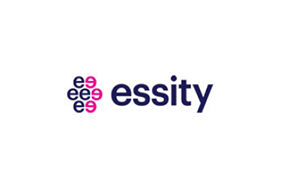 Essity
Essity
Essity is a leading global hygiene and health company that develops, produces and sells Personal Care (Baby Care, Feminine Care, Incontinence Products and Medical Solutions), Consumer Tissue and Professional Hygiene products and solutions. 
Our vision is; Dedicated to improving well-being through leading hygiene and health solutions. The name Essity stems from the words essentials and necessities. Sales are conducted in approximately 150 countries under many strong brands, including the leading global brands TENA and Tork, and other brands, such as Leukoplast, Libero, Libresse, Lotus, Nosotras, Saba, Tempo, Vinda and Zewa. Essity has about 48,000 employees and net sales in 2017 amounted to approximately 12.8 bn USD (SEK 109bn, EUR 11.3bn). The business operations are based on a sustainable business model with focus on value creation for people and nature.
The company has its headquarters in Stockholm, Sweden, and is listed on Nasdaq Stockholm. Essity used to be part of the SCA Group.
About Tork
Tork is a brand of Essity. Essity is a leading global hygiene and health company that develops personal care, professional hygiene and consumer tissue products and solutions. Essity offers Tork paper towels, toilet paper, skin care products, facial tissue,  wipers, wet wipes, napkins and other hygiene products for washrooms, wash stations, healthcare areas, food and beverage handling, food preparation, manufacturing and maintenance. For more information, visit http://www.torkusa.com/
More from Essity