Published 03-31-20
Submitted by Booz Allen Hamilton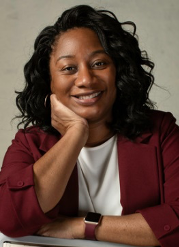 On a recent cloudy Saturday morning, the pathway to Georgetown's iconic Healy Hall was brightly peppered with colorful balloons and welcoming shouts of "We're so glad you're here!" This was Georgetown University's 7th annual OWN IT Summit, a student-run event aimed at connecting millennial students with female leaders through compelling conversation, workshopping and panel discussions.
Conversations focused on what it means to be a woman in today's world; how to foster accessibility and inclusivity; how the #MeToo movement has shaped the professional world; and how those in the audience and on stage can commit to getting more women in leadership roles.
Booz Allen's own Patricia Porter was one of those leaders aiming to make a difference at February's OWN IT Summit. She joined a compelling roster of speakers that day, including Samantha Power, former United States Ambassador to the United Nations, and Valerie Jarrett, former advisor to President Barack Obama, in conversation with her daughter Laura Jarrett, a CNN anchor.
Porter's panel discussion – "Changing Workplace Culture" – was centered on women's roles and influence in making critical changes in professional environments, using your voice and making meaningful connections to advance personal and professional goals.  
Highlights from Porter's advice for women in the workplace are captured below –
Be your genuine self
"It can be exhausting to figure out who you need to be at all times and in all situations, or with different clients and work," Porter said.
She described how, throughout her career, she found herself in situations where she was the only woman, the only woman of color, or the only ethnic minority.
"My biggest piece of advice is to be yourself," she advised.
Own the work-life balance you need
Porter said that it took her time to find a work-life balance that fits her personal and professional obligations. Her solution: Once you set the boundaries where you want them, don't let one compromise the other.
"I own my time and my calendar," Porter said. "People need to take a step back to assess how you prioritize your life. At the end of the day, it's your time and life to manage."
Find a workplace that embraces diversity
When entering the job market, pay attention to the room you're entering, Porter advised. Are there people that look like you? How does the company tackle challenges? How does it treat its employees?
As an individual, look for opportunities that seek out unique viewpoints and allow you to feel comfortable in your own skin, she said.
"Diversity makes a difference in profitability, and it makes our organization more successful," Porter said. "While we still have room to grow, we are learning that there is so much value in a room full of diverse talent."
Learn more about the OWN IT Summit and diversity and inclusion at Booz Allen.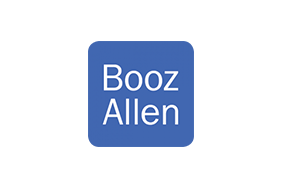 Booz Allen Hamilton
Booz Allen Hamilton
For more than 100 years, business, government, and military leaders have turned to Booz Allen Hamilton to solve their most complex problems. They trust us to bring together the right minds: those who devote themselves to the challenge at hand, who speak with relentless candor, and who act with courage and character. They expect original solutions where there are no roadmaps. They rely on us because they know that—together—we will find the answers and change the world.
We solve the most difficult management and technology problems through a combination of consulting, analytics, digital solutions, engineering, and cyber expertise. With global headquarters in McLean, Virginia, our firm employs more than 26,000 people globally, and had revenue of $6.70 billion for the 12 months ended March 31, 2019. To learn more, visit www.boozallen.com. (NYSE: Booz Allen)
More from Booz Allen Hamilton