Published 02-04-20
Submitted by Charities@Work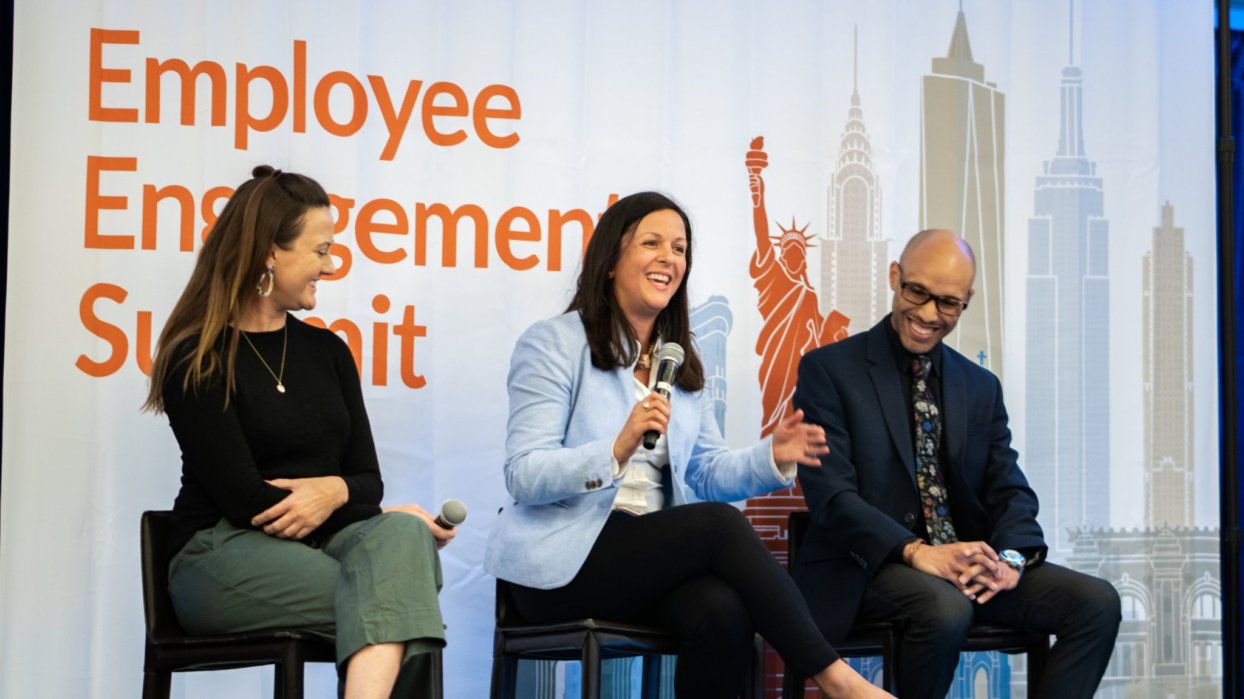 Above: Speakers from Kimberly-Clark, Comcast and Marriott. Below: Click here to watch video.
CSR leaders are already registering for the 19th Annual Charities@Work Employee Engagement Summit, June 24-25, 2020, in New York City. This year's summit is expanded to full two days, which includes two receptions plus evening outings, all to give corporate citizenship and employee engagement leaders more opportunities to network, share promising practices, discuss the latest trends, and create greater social impact together.
"Each year, the speakers and content at Charities@Work are relevant and timely," said Heather Lofkin Wright, summit chair and responsible business leadership director at PwC US. "What I love most is the side conversations -- this event draws a diverse crowd of professionals with a ton of insights to offer. This strengthens my personal network as well as our profession overall. Every year I take away actionable ideas that help engage others in contributing in personally fulfilling ways and address pressing issues in our communities and marketplace."
This year's summit theme will focus on prioritizing authentic inclusion and belonging, to take global employee engagement and social impact to the next level. As always, the Summit provides a forum for effective practice exchange to address the most pressing challenges facing today's Corporate Social Responsibility (CSR), employee engagement and ESG professionals.  
The summit is guided by an elite corporate Advisory Council of top social impact leaders from diverse industries who ensure the program and discussions are cutting-edge and relevant.
The 2020 Advisory Council includes:
Michael Bzdak, Global Director, Employee Engagement at Johnson & Johnson

Kevin Clayton, Vice President of Diversity, Inclusion and Community Engagement at the Cleveland Cavaliers Holding Company

Patricia Harris, Social Impact Manager at Best Buy

Veena Jayadeva, Director of Corporate Social Responsibility at Guardian Life

Christine Jereb, Director of Employee Engagement and Volunteerism at Comcast     

Gary Levante, Senior Vice President, Corporate Responsibility and Culture at Berkshire Bank

Dezarie Mayers, Senior Manager, Corporate Responsibility at Pfizer

Nneka Norville, Corporate Communications at Facebook

Jerome Tennille, Manager of Social Impact & Volunteerism, Marriott International 

Heather Lofkin Wright, Responsible Business Leadership Director at PwC US (Chair)
For a limited time, corporate social impact and engagement professionals can save $200 by registering with code "EARLYBIRD20" at charitiesatwork.org.
About Charities@Work
The Charities@Work Employee Engagement Summit is run by Community Health Charities, EarthShare and Global Impact, working with a corporate advisory council of top Fortune 500 leaders. Over the past 60 years, these three nonprofit organizations have improved millions of lives and communities through employee engagement, volunteering and giving, strategic partnerships and programs, consulting and other services, working with a wide range of companies, governments and organizations. Visit charitiesatwork.org, email info@charitiesatwork.org and follow @charitiesatwork.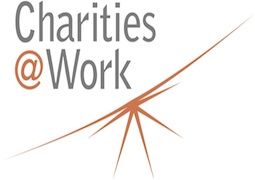 Charities@Work
Charities@Work
Charities@Work is an alliance of three nonprofit organizations—Community Heath Charities, EarthShare, Global Impact—that collectively represent more than 3,000 of the leading health, environmental, international development, and community nonprofits making a difference in the U.S. and around the world today. Their members include St. Jude Children's Research Hospital, UNICEF USA, the Nature Conservancy, and many other powerful, passionate and committed causes. The Charities@Work alliance bridges corporations and nonprofits for greater social impact.
More from Charities@Work