Published 10-13-10
Submitted by Motorola Solutions
Motorola Inc. (NYSE: MOT) employees around the world participate in the company's fifth annual Global Day of Service to continue Motorola's tradition of bringing people together in service. More than 6,600 Motorola employees in 37 countries will spend half the workday volunteering in the communities where they work and live. Motorola continues its commitment to environmental sustainability through this year's theme, "Green & Global," featuring environmentally themed projects and a partnership with Carbonfund.org to plant trees in honor of participating employees.
Key Facts
Projects cover a broad range of activities including: an electronics recycling event in Shanghai, China; a woodland conservation project in Wiltshire, England; painting a youth sports court in São Paulo, Brazil; and development of a green business case study for high school students in Chicago, Ill.


To build on the "Green & Global" theme, one tree will be planted through Carbonfund.org for every employee that volunteers. Four additional trees will be planted for employees who reuse a previous Motorola t-shirt for the Global Day of Service. Tree planting will be concentrated in areas rebuilding from recent natural disasters, such as China and Haiti.
Supporting Quotes
Eileen Sweeney, Director, Motorola Foundation
"With the Global Day of Service, Motorola is proud to give back to the communities where we live and work. Every year I am delighted to see the passion our employees display for the work they do to better our communities. Global Day of Service is a great opportunity to join together as a corporation and make a difference."
Jodi Shapiro, Vice President, Environment, Health and Safety
"I am thrilled to continue the 'Green & Global' theme for another Global Day of Service. Motorola has a rich history of environmental stewardship, and our partnership with Carbonfund.org along with the array of environmentally themed projects emphasizes our continued commitment to responsible environmental leadership."
Supporting Resources
To learn more about Motorola's Global Day of Service and the hundreds of community service projects supported by this eco-friendly effort, please visit www.motorola.com/giving.
To read about Global Day of Service events as they happen, follow us on Twitter at twitter.com/motgiving.
About Motorola Foundation
The Motorola Foundation is the charitable and philanthropic arm of Motorola. With employees located around the globe, Motorola seeks to benefit the communities where it operates. The company achieves this by making strategic grants, forging strong community partnerships, fostering innovation and engaging stakeholders. Motorola Foundation focuses its funding on education, especially science, technology, engineering and math programming. For more information, on Motorola Corporate and Foundation giving, visit www.motorola.com/giving.
About Motorola
Motorola is known around the world for innovation in communications and is focused on advancing the way the world connects. From broadband communications infrastructure, enterprise mobility and public safety solutions to mobile and wireline digital communication devices that provide compelling experiences, Motorola is leading the next wave of innovations that enable people, enterprises and governments to be more connected and more mobile. Motorola (NYSE: MOT) had sales of US $22 billion in 2009. For more information, please visit www.motorola.com.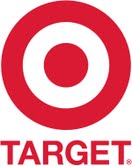 Motorola Solutions
Motorola Solutions
Motorola Solutions is a leading provider of business- and mission-critical communication products and services for enterprise and government customers. Through leading-edge innovation and communications technology, it is a global leader that enables its customers to be their best in the moments that matter. Motorola Solutions trades on the New York Stock Exchange under the ticker "MSI." To learn more, visit www.motorolasolutions.com. For ongoing news, please visit our media center or subscribe to our news feed.
More from Motorola Solutions