Published 02-02-10
Submitted by ZOË Alliance Inc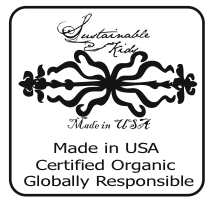 In the wake of the earthquake in Haiti, three organizations who have been working in the country team up for the long haul with a holistic approach to supporting the people of Haiti as they seek to recover and develop a future for their country.

Open Door Haiti, ZOË Alliance Inc. and Sustainable Kids began working on how they could combine their efforts for greater impact in Haiti since September of 2009. What emerged was a powerful partnership that built upon each partner's individual efforts, resulting in a collaborative effort that provides short term needed aid, on the ground ongoing charitable support, and long-term economic development in the northern regions of Haiti.

Open Door Haiti is a charitable organization with a branch in the United States under the leadership of Brian Stout. The founder Pastor Wiljean Compere resides in Cap Haïtien, Haiti and works in the northern regions including Bois de Lance and Hinche. Their work focuses on the social, spiritual, educational, physical, and economic needs of the people and has lead to a growing effort that now supports over 1,000 people and educates 450 children.

"Open Door Haiti has been working with the people in Bois de Lance, Hinche, and Cap Haïtien for 13 years. The need is so great, and with the recent earthquake the world has come to know the reality of this country. This partnership with ZOË Alliance and Sustainable Kids helps accomplish our two highest priorities. Meeting the immediate needs of the people with donations and helping to rebuild for the future with the creation of jobs and opportunity," said Brian Stout, US Director of Open Door Haiti. He went on to say, "With their support and the added resources, we are able to help more people and increase our efforts and effectiveness. Working with local leadership we are developing schools, clinics, infrastructure, and investing in the sustainability of the community."
In 2008, ZOË Alliance and Open Door began an economic development initiative that helps employ local women and men in the production of a premium hand carved board game set based on a local game called Ti Ta To 10 (Dix). This project recently launched with sales in 2009. ZOË Alliance is a social enterprise that provides unique gifts and custom products that are handcrafted by the people of developing nations. "This country and the people of Haiti need respectful and supportive partners to help rebuild their country and bring the nation to social and economic health. There are no short cuts in Haiti and this partnership is exciting because we are working together and alongside local leadership for the long haul," said Angie Draskovic, Founder & President of ZOË Alliance.
Maia Andersen, Founder of Sustainable Kids Clothing has also been investing in Haiti since 2008. Her eco-friendly, US-made children's collection is distributed at over 50 retailers throughout the United States and Canada. The brand includes a post-paid donation box with each purchase, allowing a child and his/her family to donate items of need to children in Haiti. Citing responsible consumerism and global awareness as core inspiration for the line, Andersen said, "We want to empower our kids and to underline that their every effort, no matter how small, is how positive change is achieved." Ms. Andersen continued, "By joining forces with Open Door Haiti and ZOË Alliance we have created the perfect trifecta. This is a long-term partnership that will bring donations, resources, on the ground support, and long-term economic development to the people of Haiti. It is a truly sustainable and holistic approach."
All three organizations realize the enormity of the task in Haiti, the need for a massive scale redevelopment effort by government, non-profit organizations, business, and development organizations. Speaking on behalf of the group, Angie Draskovic shared, "Ours is one example of a collaborative effort, there are, and need to be, many more. If anything good can come from this disaster, we hope it results in a long-term redevelopment initiative on the scale of the Marshall Plan. That is what it is going to take in Haiti."
Tax receipted donations can be made by US donors to Open Door Haiti at www.opendoorhaiti.org, and by Canadian Donors at www.zoealliance.com/en/join_alliance.php. Donations boxes can be picked up along with children's clothing at Sustainable Kids retailers, (for stores see www.sustainablekids.com). The handcrafted Haitian board game Ti Ta To 10 (Dix) is available online at www.zoealliance.com and at select Sustainable Kids' retail outlets.
COMPANY BACKGROUNDS
Sustainable Kids Clothing (www.sustainablekids.com) for boys and girls size 2T-14, is produced entirely in USA and uses certified organic cottons and recycled fabric blends. All dyes are GOTS-certified low impact, and some custom colors are completely dye-free and colored from proprietary blends of plants and teas. Graphic screen printing inks are lead and phthalate free. Included with each purchase is a postage-paid donation box to encourage a child and family to donate needed items (detailed on the box itself) to children in Haiti. The designer has over 15 years experience in both technical outerwear and sustainable design.
ZOË Alliance Inc. (www.zoealliance.com) is a social enterprise that harnesses market spending to help developing nations break the cycle of poverty. ZOË Alliance provides unique gifts and custom products made by people in developing nations creating a way for us to transform impoverished villages with our regular gift purchases. ZOË Alliance helps companies link their Corporate Social Responsibility initiatives to the bottom line by making it easy to source high quality, profitable products from producer groups in villages globally. ZOË Alliance has established three active projects, in the south of India, Haiti, and Guatemala. Other collaborative relationships exist that together comprise a network of producer groups that span the globe.
Open Door Haiti (www.opendoorhaiti.org) exists to develop young leaders in Haiti who can transform their communities with spiritual, educational, economic, physical, social and political vitality...creating a sustainable movement of cultural transformation that brings Hope to the nation. Our programs have long-term vision with a mission to enrich the community that reaches beyond meeting basic human needs. Open Door Haiti's ministry programs are designed to support the Haitian people up by providing medical care, vocational training, job opportunities and spiritual guidance.

ZOË Alliance Inc
ZOË Alliance Inc
ZOË Alliance Inc. is a social enterprise that harnesses market spending to help developing nations break the cycle of poverty. ZOË Alliance helps people and companies transform impoverished villages with their regular purchases. We stretch each dollar spent on a personal or corporate gift three ways: to purchase a gift that tells the story of hope; to create jobs with dignity in villages; and to donate funds toward a school or village project. We also help companies link their Corporate Social Responsibility initiatives to the bottom line by making it easy to source high quality, profitable products from producer groups in villages around the globe.
More from ZOË Alliance Inc