Published 04-27-09
Submitted by Motorola Solutions
SCHAUMBURG, Ill. - April 27, 2009 - Motorola, Inc. (NYSE: MOT) is recognized by the U.S. Environmental Protection Agency (EPA) for its leading green power purchase. Motorola is purchasing more than 78 million kilowatt-hours (kWh) of green electricity which is 20 percent of the company's purchased electricity used in the U.S. The company is buying Green-e certified renewable energy certificates from NativeEnergy that support the Langdon Wind Facility in North Dakota.
Motorola ranks number 18 among participating organizations in the EPA's Fortune 500 Green Power Challenge. The company also currently ranks number 44 on the EPA's National Top 50 List, highlighting some of America's largest green power purchasers. This purchase also qualifies Motorola for the EPA's Green Power Leadership Club, a distinction given to organizations that have significantly exceeded the EPA's minimum purchase requirements. Green Power Leadership Club members must purchase ten times the partnership's minimum requirement organization-wide.
"Motorola's purchase of renewable energy is part of our overall strategy to reduce our climate change impacts. For example, we've reduced our carbon footprint by 20 percent since 2005," said Jodi Shapiro, vice president, Environment, Health and Safety, Motorola. "Recognition by the U.S. EPA sheds more light on our commitment to further reducing the carbon footprint of our products, operations and supply chain, while helping our customers tackle the current environmental challenges now facing our societies."
According to the U.S. EPA, Motorola's green power purchase of more than 78 million kWh is equivalent to avoiding the carbon dioxide emissions of more than 10,000 passenger vehicles per year. It is also equivalent to the amount of electricity needed to power nearly 8,000 average American homes annually.
"EPA commends our Green Power Partners for their continued commitment to reducing greenhouse gas emissions by purchasing green power," said Kathleen Hogan, Director of the Climate Protection Partnerships Division at the EPA. "By supporting renewable energy, Motorola is helping to move our nation into a clean energy future."
Earlier this year, Motorola launched the world's first CarbonFree(R) Certified phone, MOTO(TM) W233 Renew. Through an alliance with Carbonfund.org, Motorola is offsetting the carbon dioxide emissions generated to make, distribute and use the phone during its lifetime through investments in Carbonfund.org's renewable energy and reforestation projects. The Renew is also the world's first mobile phone to be made from plastics comprised of recycled water cooler bottles, which requires 20 percent less energy in its manufacture compared to standard plastic processes.
Green power is electricity that is generated from environmentally preferable renewable resources, such as wind, solar, geothermal, biogas, biomass and low-impact hydro. These resources generate electricity with a net zero increase in carbon dioxide emissions, while offering a superior environmental profile compared to traditional power generation sources. Green power purchases also support the development of new renewable energy generation sources nationwide.
For more information on Motorola's environmental initiatives, visit www.motorola.com/responsibility.
About NativeEnergy
NativeEnergy leverages market demand for carbon offsets to bring online new Native American, family farmer and community-owned renewable energy projects. NativeEnergy offers third-party verified and certified renewable energy credits, and offsets from a variety of operating projects across America and internationally. Through its novel approach of bringing upfront payment to renewable projects for the estimated future carbon offsets, Native Energy enables its clients to help directly finance the construction of specific new wind farms and other renewable energy projects. NativeEnergy focuses on real, additional offsets that provide both an environmental and a social benefit. More information is available at www.nativeenergy.com. NativeEnergy is a founding member and Co-Chair of the International Carbon Reduction and Offset Alliance: www.icroa.org.
About Motorola
Motorola is known around the world for innovation in communications and is focused on advancing the way the world connects. From broadband communications infrastructure, enterprise mobility and public safety solutions to high-definition video and mobile devices, Motorola is leading the next wave of innovations that enable people, enterprises and governments to be more connected and more mobile. Motorola (NYSE: MOT) had sales of US $30.1 billion in 2008. For more information, please visit www.motorola.com.
MOTOROLA and the stylized M Logo are registered in the US Patent & Trademark Office. All other product or service names are the property of their respective owners. (C) Motorola, Inc. 2009. All rights reserved.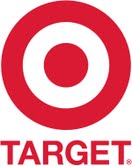 Motorola Solutions
Motorola Solutions
Motorola Solutions is a leading provider of business- and mission-critical communication products and services for enterprise and government customers. Through leading-edge innovation and communications technology, it is a global leader that enables its customers to be their best in the moments that matter. Motorola Solutions trades on the New York Stock Exchange under the ticker "MSI." To learn more, visit www.motorolasolutions.com. For ongoing news, please visit our media center or subscribe to our news feed.
More from Motorola Solutions