Published 10-13-06
Submitted by Motorola Solutions
Chicago and Libertyville, Ill. - 13 October 2006 - Motorola, Inc. (NYSE: MOT) and U.S. Cellular (AMX: USM) today announced the availability of the RED MOTORAZR V3m, a new handset to support (RED), an initiative founded by Bono and Bobby Shriver to raise awareness and money for the Global Fund, an innovative public-private partnership created to finance a dramatic turnaround in the fight against AIDS, tuberculosis and malaria. The handset will only be available at this time through U.S. Cellular at the MOTO (PRODUCT) RED Chicago retail experience on Michigan Ave. in Chicago..
As the exclusive worldwide wireless partner for (RED), Motorola is developing unique "must have" products and partnering with leading wireless operators to enable consumers to help fight against HIV/AIDS in Africa. The RED MOTORAZR V3m is the first in a series of products in the U.S. to raise awareness and support for the Global Fund. For each handset sold, Motorola and U.S. Cellular will contribute $17 directly to the fund.
"Motorola is thrilled to bring U.S. Cellular into our partnership with (RED) and the Global Fund," said Ron Garriques, president of Motorola Mobile Devices. "Together, we are offering consumers the opportunity to make a difference in the fight against HIV/AIDS in Africa and create real change in the world."
Further supporting (RED), Motorola is opening a MOTO (PRODUCT) RED Chicago store, a unique retail environment on Chicago's Michigan Avenue dedicated to showcasing the MOTO (PRODUCT) RED story. U.S. Cellular has partnered with Motorola to be the exclusive carrier selling the RED MOTORAZR V3m in the store located at 666 Michigan Ave.
"U.S. Cellular is proud to be the first wireless carrier in the nation to offer the RED MOTORAZR to assist in the global fight against AIDS in Africa," said Jay M. Ellison, executive vice president and chief operating officer of U.S. Cellular. "We are excited to offer customers a product that truly makes a difference."
The RED MOTORAZR V3m makes a striking statement with its bold red hue, ultra-thin design, aircraft grade aluminum housing and spun metal keypad. It is one of Motorola's thinnest multimedia phones for the CDMA network and features a refined metal housing and sculptured clamshell shape.
The handset includes a variety of advanced features such as (RED) screen savers, a 1.3 megapixel digital camera with 4x digital zoom and video capture, playback and streaming, Bluetooth® wireless technology and speakerphone.
Motorola's support for (RED) includes the launch of Studio RED (www.motorola.com/red), a series of physical and virtual destinations and initiatives created to enhance consumers' mobile experience with (PRODUCT) RED. Studio RED, keeps consumers up-to-date on Motorola (PRODUCT) RED activities, purchase benefits and rewards. It also offers exclusive content, including limited edition wallpaper, ringtones and video casts.
For additional information on the RED MOTORAZR V3m, please visit www.hellomoto.com or www.uscellular.com.
Pricing and Availability
The Motorola RED MOTORAZR V3m will be available first at MOTO(RED) Chicago, 666 N. Michigan Ave. through U.S. Cellular on October 13, 2006 for $79.95 with a two year contract. Customers eligible for a handset upgrade can purchase the RED MOTORAZR for $79.95. Availability will follow in U.S. Cellular stores across the country in early November.
About Motorola
Motorola is known around the world for innovation and leadership in wireless and broadband communications. Inspired by our vision of Seamless Mobility, the people of Motorola are committed to helping you get and stay connected simply and seamlessly to the people, information, and entertainment that you want and need. We do this by designing and delivering "must have" products, "must do" experiences and powerful networks -- along with a full complement of support services. A Fortune 100 company with global presence and impact, Motorola had sales of US $35.3 billion in 2005. For more information about our company, our people and our innovations, please visit www.motorola.com.
About U.S. Cellular
U.S. Cellular is the nation's sixth-largest wireless service carrier, serving 5.7 million customers in 26 states. The Chicago-based company operates on a customer satisfaction strategy, meeting customer needs by providing a comprehensive range of wireless products and services, superior customer support and a high-quality network.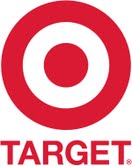 Motorola Solutions
Motorola Solutions
Motorola Solutions is a leading provider of business- and mission-critical communication products and services for enterprise and government customers. Through leading-edge innovation and communications technology, it is a global leader that enables its customers to be their best in the moments that matter. Motorola Solutions trades on the New York Stock Exchange under the ticker "MSI." To learn more, visit www.motorolasolutions.com. For ongoing news, please visit our media center or subscribe to our news feed.
More from Motorola Solutions