Learn from some of the smartest minds in social impact including leaders from ESPN, Danone, Lyft and PayPal  to understand how they're continuing to elevate good…even amidst a global pandemic.
This half-day, action-packed virtual experience on November 19th is designed with YOU in mind.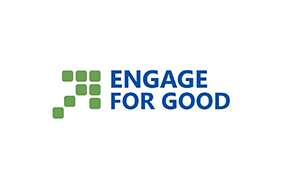 Engage for Good
Engage for Good
Engage for Good (formerly the Cause Marketing Forum) helps business and nonprofit executives succeed together by providing access to actionable information, valuable contacts and recognition for outstanding work through conferences, distance learning, online resources and customized services.
More from Engage for Good