This two-day peer-to-peer event brings together corporate citizenship and employee engagement professionals to learn and network, share promising practices, discuss the latest trends, and create greater social impact together.
"The Charities@Work Summit offers something that CSR professionals cannot find at any other gathering focused on CSR: the ability to connect the issues our companies face with practical, applicable solutions that will make a difference in supporting employees, brand and most importantly culture," said Michael S. Carren, summit chair and head of corporate social responsibility at The Guardian Life Insurance Company.
"Whether you are new to the field or a seasoned professional, Charities@Work gives you the opportunity to interact with and learn from other leaders in the field. I am proud to have been affiliated with this event for over a decade and have taken so much of what I have learned through the conference back to my professional practice with great results."
Through interactive sessions and breakouts, the summit provides a forum for learning and effective practice exchange to engage the most pressing challenges facing today's CSR professionals.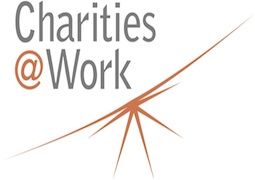 Charities@Work
Charities@Work
Charities@Work is an alliance of three nonprofit organizations—Community Heath Charities, EarthShare, Global Impact—that collectively represent more than 3,000 of the leading health, environmental, international development, and community nonprofits making a difference in the U.S. and around the world today. Their members include St. Jude Children's Research Hospital, UNICEF USA, the Nature Conservancy, and many other powerful, passionate and committed causes. The Charities@Work alliance bridges corporations and nonprofits for greater social impact.
More from Charities@Work