During a recent ReportAlert webinar, an attendee asked about trends in corporate reporting around CR and sustainability.
To answer, we have invited reporting veteran Tim Woodall and training extraordinaire Nancy Mancilla to share their observations on how corporate reporters are gearing up for 2018 and beyond. 
Hear whether integrated reporting continues gathering steam, how brands are incorporating the Sustainable Development Goals into their updates, and how the Brands Taking Stands movement is manifesting itself in ESG disclosures.
This presentation will also include a focus on two platforms designed for companies and NGOs to drive awareness of their corporate responsibility and sustainability initiatives – 3BL Media and ReportAlert.  Dave Armon, CMO of 3BL Media, will moderate the discussion.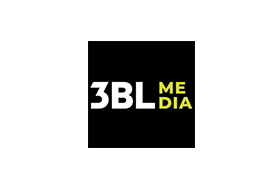 3BL Media
3BL Media
3BL Media is the world's leading communications partner for purpose-driven organizations. Through content distribution, multi-media promotion and hands-on learning experiences, we connect organizations to an unrivaled network of sustainability professionals, journalists, bloggers, investors, academics, policymakers and influencers who are passionate about engaging on topics like education, environment, community involvement, supply chain and circular economy, volunteering and the Sustainable Development Goals.
More from 3BL Media